5 Reasons Why Your Credit Card Application Can Be Rejected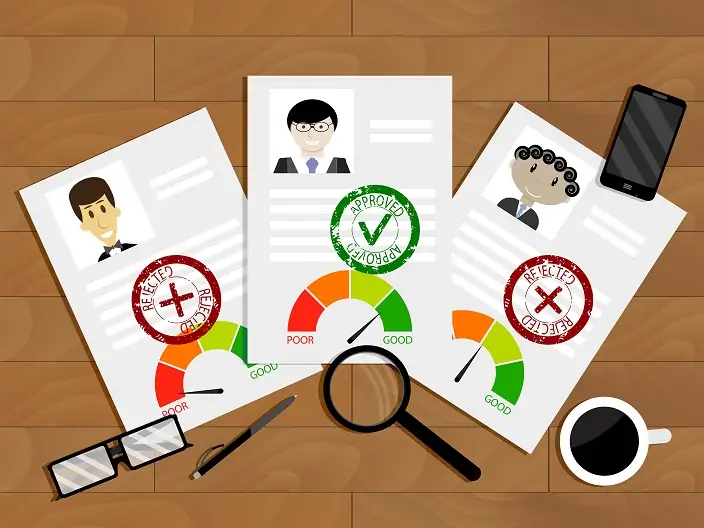 Applying for a credit card without proper deliberation may result in rejection of credit card application. Some of the significant reasons for denial are lack of credit history, several loans and cards, irregular past payments and unstable future income. Read further to find out the possible reasons of your credit card rejection and how can you rectify the same to be eligible for credit card application again.
No Credit History
If you have never applied for any loan or credit card, you would not have any credit history and hence no credit score can be assigned to you. In the absence of any clue about your credit history, banks may hesitate to give you a credit card. Some banks, however, provide credit cards to those who are new to credit. You can check the list of credit cards for beginners and apply accordingly.
How to fix it?

Consider applying for a secured loan, like a loan against FD or credit card against FD. Banks or credit card companies will definitely be more secure about your repayment. Once you repay few EMIs, it will have a positive impact on your CIBIL score, that will improve your chance to get credit card application approved.
Default in Repayment of Existing Loan or Credit Card Bill
If you make delayed payments of your EMIs frequently or do not pay at all for a prolonged period, say three to six months, the bank reports it to credit bureaus like CIBIL. The continued practice of delay in payment shows financial stress on your part. It affects your credit score adversely, and your chance of getting new credit card is substantially reduced.
How to fix it?

Make sure that you repay your EMIs as per schedule. In case you are facing financial crunches, you can approach the bank to reduce your EMI amount by extending tenure. Once you clear any outstanding payable, the same shall be reported to CIBIL, and your credit score will improve accordingly.

Too many Credit Cards
If you are already holding too many credit cards, applying for a new one raises eyebrows. It shows that you are not managing your cards and overall finance properly. It is also the indication that if you use up the full credit card limit on two or more cards, you may end up in higher outstanding and may not be able to fulfil repayment obligations in future.
How to fix it?

Consider applying for a credit card as per your requirement. For most users, 2-3 cards are more than enough. Instead of applying for a new card, consider approaching your present card company to increase credit limit.

Suggested Read: Is it Wise to Increase Credit Limit on your Credit Card?
Incomplete Application Form
If important information is missing on your application form, the bank cannot process your application. Any missing documents will also lead to delay or rejection of your application. If the information mentioned in application form does not match with document submitted or cannot be verified (say different residential address than mentioned in form), it will lead to rejection of application.
How to fix it?

Make sure to fill up application form completely and accurately. You can verify using a check-list of documents required before applying. Accurate and complete information in the application makes the processing faster and convenient.

Suggested Read: Credit Card Eligibility | Documents Required for Credit Card
Unstable Employment
If you have switched your job too many times, the credit card company may not be confident enough about your future income and job stability. When banks are not sure about your ability to repay regularly, it is likely that they will reject your credit card application.
How to fix it?

Stability in your employment gives more confidence to the financial institute about your income. Consider working with your present employer for an extended period. It is good for your credit score and may also be positive for your career.
On a concluding note, it is advisable that you check all eligibility parameters before applying for a credit card. Also, you should apply for a card, that fits your income and eligibility, instead of one that is out of league. For instance, if you are new to credit cards and have no credit score, it is better that you apply for an entry-level credit card and build your credit score, instead of applying across multiple providers multiple times. Note, that repeatedly applying for credit cards may make you seem credit hungry. If your application is rejected, be patient and talk to your bank where you hold a savings or salary account. You may also apply for low-fee cards, since the parameters are likely to be flexible.