How Many Credit Cards Should You Have?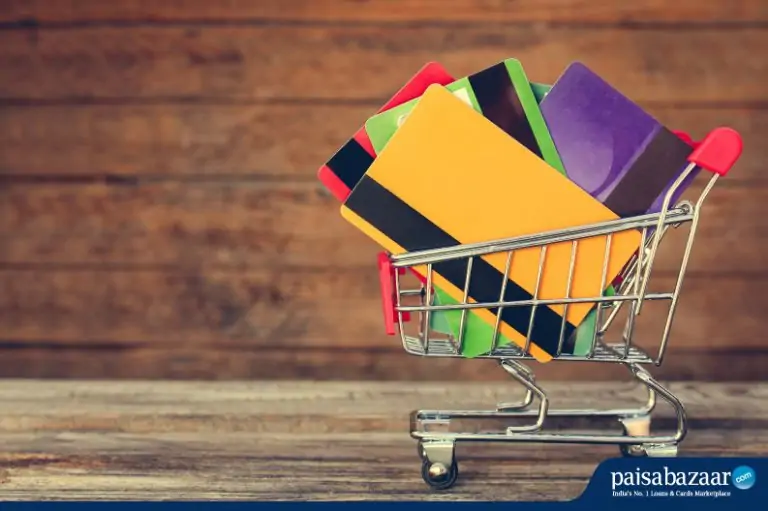 Indians have started loving credit cards like never before. Recent numbers show that credit cards are increasingly gaining popularity among people from Tier-II and Tier-III cities as well. After all, who would not like to enjoy all the perks that these cards offer- rewards, cash back, travel benefits and the ability to make high-ticket purchases on EMI? To make the most of these benefits, nowadays, a lot of users have 2-3 credit cards. But is it a good practice to have more than one card? What is the ideal number of credit cards you should have?
There is no established rule on the number of credit cards one should own. You can get as many as you can get approved for. It mainly depends on your spending personality and credit requirements. To help you decide whether you should get more cards, let us discuss a few benefits and drawbacks.
| | |
| --- | --- |
| Benefits | Drawbacks |
| With multiple credit cards, you can make strategic use of the benefits on each card. | The risk of getting trapped in debt is higher when you ring up huge bills on multiple cards. |
| It is easier to maintain a good credit utilization ratio when you have multiple cards as you can shift expenses from one card to another. | Everyone is not good at managing finances, so multiple credit cards can make your financial life quite complicated. |
| Additional credit cards work as financial backup for emergencies and give you peace of mind. | Extra credit available to you might encourage impulsive purchases. |
When does it pay to have multiple credit cards?
As mentioned above, getting multiple credit cards can be beneficial when you need to lower your credit utilization ratio. Low credit utilization is considered good financial behavior by lenders. When you have only one credit card, it would be quite difficult to stay under the ideal 30 percent utilization ratio. This is when an additional credit card helps. If you get a new credit card and keep the entire credit limit free, it will go a long way in improving your credit score. Also, when you are managing multiple cards brilliantly, banks would consider this as a positive trait.
Secondly, it may be a good idea to get a new credit card that offers amazing deals on your favorite spending category. Usually, the first credit card you get has basic benefits and rewards. After using it for some time and getting acquainted with how credit cards work, it would be beneficial to apply for card that is a better match for you.
When it might hurt?
Whether you have one credit card or five, they will only hurt if you don't manage them well. Credit cards offer convenience of payments as you can purchase anything from apparel to appliances and pay later in easy installments. But this does not mean you should go out of your way and put every single expense on credit. Strategizing your credits in relation to your monthly cash-flow is extremely important and if you miss this, it would not be long before you find yourself neck-deep in a pile of debt.
If you find yourself to be a reckless spender, it is better to keep only as many credit cards as you actually need. Missing multiple credit card dues not only wreaks havoc on your credit score but you may also end up paying a hefty sum in penalties. So, before getting several credit cards, you must ask yourself the following questions-
Are the annual fees eating into the benefits and rewards on your cards?
Will you be able to manage several credit card accounts simultaneously?
Will you be able to utilize all the reward points and air miles on all cards before they expire?
What is the ideal number of credit cards?
As we have already said, there is no rule about how many credit cards one should have. However, a lot of people in India prefer to have two credit cards- one basic card with standard benefits and one spend-based card offering extra perks on their favorite category. While it is not advised to get a credit card simply because you are eligible for it, relying solely on one card is also not a smart step. An additional card works as backup at the time of emergency or when you are visiting a foreign country. Also, with 2-3 credit cards, you can learn financial discipline which would help you in managing bigger loans in future.
The Bottom Line
When you use a credit card, you are under the obligation to pay the amount back as and when due. Whether you would be able to make payment on time completely depends on your cash inflow which only you can understand. No guide or statistics can define the ideal number of credit cards for you. Get additional credit cards only if you think you can manage it comfortably along with other debts.
Suggested Read: Things to Know Before Applying for a Credit Card