7 Credit Card Fees and Charges You Must Be Aware Of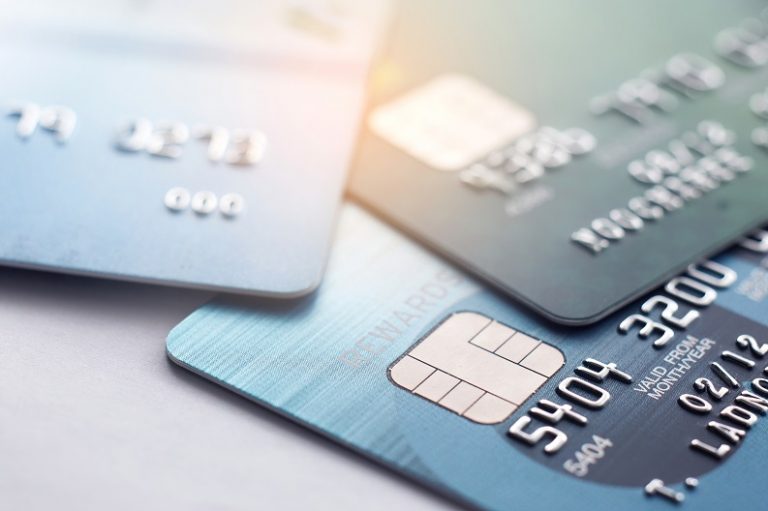 Credit cards can be great for making purchases and earning potential rewards. At the same time, it also helps in building your credit history. However, there is no such thing as 'free credit card'. Being a type of borrowing, credit cards also come with various terms and conditions. Most of the users only look at the annual fee of the card but there are several other credit card fees and charges which should also be considered.
1- Annual Maintenance Charge
This is popularly known as 'annual fee' and is not really a 'hidden' charge. Sometimes, banks offer free credit card which means that there will be no joining fee or annual fee on the card for a certain time period or for lifetime. If it is only for a limited time period, you will have to pay the fee once the offer period ends.
What to Watch Out For?
When you are offered a 'free' credit card, you must confirm with the bank whether the card will remain free of annual maintenance charges for lifetime or just for a few years.
2- Cash Advance Fee
A part of your total credit limit is given to you as cash limit. This is the amount you can directly withdraw from the ATM using your credit card. Cash withdrawal or cash advance is quite a costly transaction as it entails fee as high as 2.5 percent of the amount withdrawn. Moreover, what many users do not know is that interest is charged on cash advances right from the day of making the transaction; the interest-free period does not apply for cash withdrawals.
The table given below shows cash advance fee on some popular credit cards-
Credit Card

Cash Advance Fee

HDFC MoneyBack Credit Card
2.5% of amount withdrawn or ₹ 500 whichever is higher
SBI Card SimplySAVE
At Domestic ATMs- 2.5% of transaction amount, subject to a minimum of ₹ 300
At International ATMs- 3% of transaction amount, subject to a minimum of ₹ 300
Citi Cashback Credit Card
2.5% on the amount withdrawn, subject to a minimum of ₹ 500
ICICI Platinum Chip Card – Visa
2.50% on advanced amount, subject to a minimum of ₹ 300
RBL Platinum Delight Credit Card
2.5% of the cash amount (Min ₹ 100)
Suggested Read: Reasons Why You Should Avoid Credit Card Cash Advance
3- Over-limit Fee
Depending on which credit card you have, you may or may not be allowed to spend over the limit assigned to you on your credit card. Banks do not allow this for free- they charge a hefty amount as over-limit fee for such transactions. Even if you have spent ₹ 10 over the limit, you will have to pay a minimum amount. For most of the banks, a minimum of ₹ 500 is charged but it also depends on the amount by which you have crossed your credit limit.
Pro Tip: 
Always maintain a credit utilization ratio of less than 30% on your credit cards. A low credit utilization ratio improves your credit score as it is the second most important factor that bureaus consider after your payment history.
4- Late Payment Charges
If you are not able to pay the entire outstanding amount on your credit card, banks give you the option of paying a minimum amount. In case you cannot afford to pay even the minimum amount, the bank will levy a late payment fee. A flat amount is charged on the basis of your statement balance. For example, let us look at the late payment fee applicable on HDFC Credit Cards-
| | |
| --- | --- |
| Statement Balance | Late Payment Fee |
| Less than ₹ 100 | Nil |
| ₹ 100 to ₹ 500 | ₹ 100 |
| ₹ 501 to ₹ 5,000 | ₹ 400 |
| ₹ 5,001 to ₹ 10,000 | ₹ 500 |
| ₹ 10,001 and above | ₹ 750 |
5- Interest Rate (APR)
The Annual Percentage Rate (APR) charged on your credit card also affects your bills, especially when you are carrying an overdue amount. This is the reason why credit cards can also be a disaster because the interest rates on credit cards are the highest compared to other types of loans. But this is only applicable when you do not pay the total outstanding amount. Also, if you only pay the minimum amount due, the interest keeps accruing on the balance daily, for as long as it stays in your account. Credit Card APR can range anywhere between 30-45% per annum.
6- GST
All credit card transactions will be taxed as per the prevailing rates in the country so the users should also consider the same. GST is levied on annual fee, interest payments and processing fees on EMIs currently at the rate of 18%.
7- Foreign Currency Mark-up Fee
Although credit card issuers promote that their cards are globally accepted but they never reveal that there will be extra fees for foreign transactions which is known as foreign currency mark-up fee. The fee may differ from one card to another and is usually charged as a percentage of the transaction amount. Let us understand this with the help of an example.
Suppose you spend US $30 on a certain item through your credit card. This amount will be converted by the bank into INR as per the exchange rate of the day and charge mark-up fee on the amount. Now, say the exchange is US $1 = ₹ 60, then the transaction amount will be ₹ 1,800 and if a mark-up fee of 2% is charged on it, it will be ₹ 36 plus 18% GST will be charged on it which is equal to ₹ 6.48. So, the total value of the transaction will be ₹ 1,842.48.
The foreign currency mark-up fee on some popular credit cards is mentioned below-
| | |
| --- | --- |
| Credit Card | Foreign Currency Mark-up Fee |
| HDFC Regalia Credit Card | 2% of the transaction value |
| SBI Card ELITE | 1.99% of the transaction value |
| ICICI Bank Jet Airways Sapphiro Credit Card | 3.5% of the transaction value |
| Citi Rewards Credit Card | 3.5% of the transaction value |
| Axis Bank Vistara Infinite Credit Card | 3.5% of the transaction value |
These are some fees and charges applicable on all credit cards by all banks. A user can also leverage on low fees and charges to make the most of his credit card. For example, a credit card with low foreign exchange mark-up fee would be better to use for purchases on foreign websites or in a foreign country.