IDFC FIRST Bank To Launch Credit Cards With Dynamic Interest Rates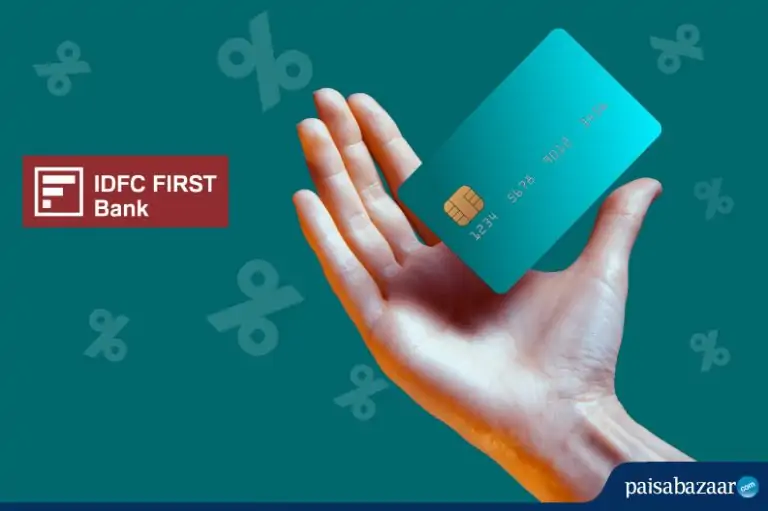 IDFC FIRST Bank has announced the launch of a new series of lifetime-free credit cards with unique features like interest-free cash advances for 48 days and dynamic interest rates on revolving credit. The majority of credit card issuers in India typically charge Rs. 250 to Rs. 500 for every cash withdrawal along with an interest rate of 2.5% to 3.5% per month applicable from the day of withdrawal till the full amount is repaid but IDFC FIRST Bank has decided to offer customers with interest rates ranging between 9% and 36% on the basis of their track record, credit score and relationship with the bank. Those with good track records can avail interest rates as low as 9% p.a.
A dynamic interest rate model has been launched for the first time in India. However, being such a late entrant in the credit card market, IDFC First Bank had to come up with a unique offering like this.
The bank will initially offer cards to its existing customers by invitation only starting February 2021. For new customers, the application process is expected to start by late March 2021. The cards will be available in 4 variants- IDFC FIRST Millennia, IDFC FIRST Classic, IDFC FIRST Select and IDFC FIRST Wealth Credit Cards. All the credit cards are free for lifetime i.e, there will be no joining or annual fees attached to them. 
The bank is looking at segmenting the market into wealthy global customers, specifically those who are moderate spenders and have decent credit records. For millennials and big spenders, the major attraction would be relatively higher rewards (up to 10X reward points on spends greater than Rs. 20,000), which will be available on all transactions except fuel, EMI, Insurance transactions and Cash Withdrawals. 
KEY HIGHLIGHTS-
Before talking about the details, let's have a look at what IDFC FIRST intends to offer with its new range of credit cards:
Low-Interest Rate starting at 0.75% p.m. (9% annually)

Lifetime free credit cards

Railway lounge access on all cards

Rewards points are valid for a lifetime (no expiry date)

No finance charges for cash withdrawals

Up to 10X reward points on spends greater than Rs. 20,000

6X reward points on online and 3X reward points on offline spends
About the IDFC First Credit Card Variants
| | | | | |
| --- | --- | --- | --- | --- |
| Basis of Difference | IDFC FIRST Millennia | IDFC FIRST Classic | IDFC FIRST Select | IDFC FIRST Wealth |
| Annual / Joining Fee | NIL | NIL | NIL | NIL |
| Best Suited For | Rewards and Online Shopping | Rewards and Online Shopping | Rewards and Online Shopping | Rewards and Travel |
| Reward Rate | 3% | 3% | 3% | 3% |
| Airport Lounge Access | NA | NA | Complimentary domestic airport lounge access (4 per quarter) | Complimentary Domestic & International Airport lounge and spa visits (4 per quarter) |
| Golf Benefits | NA | NA | NA | Complimentary Golf rounds |
| Foreign Exchange Markup Fee | 3.50% | 3.50% | 1.99% | 1.50% |
All the variants offered by the bank do not show much difference in terms of annual fee, unique features and rewards rates. However, when speaking about additional benefits, we can put the Wealth credit card in the premium category. The cards especially hold great value for online shoppers and high-spenders because of high rewards rate. 
Eligibility Criteria
Since the cards are not yet launched, there is not much clarity about the eligibility criteria. Given the fact that all the variants are free for lifetime, it may be difficult to make assumptions about the minimum income requirements. Hopefully, once the cards are officially launched for the public, the bank would share the eligibility factors. Common factors like age, income, occupation, credit score, etc. will obviously be taken into account. 
How to Apply?
The card will initially be offered to existing customers only and the applications will probably begin in the month of February as mentioned above while for new customers, the card will be launched in March 2021.
You can, however, show interest on their website by clicking on the "Notify Me" option or Click here to join the pre-launch waitlist for your preferred IDFC FIRSTCredit Card. In this way, you can enrol for the application process and will receive immediate notification as soon as the cards will launch if you get approved.
Bottom Line
When credit card interest rates are high, the majority of customers won't revolve outstanding balances. But if the rates are similar to personal loans, the customers might occasionally revolve for a month or two during emergencies or when making planned purchases. This way, the bank can earn interest from the customer who doesn't otherwise prefer to revolve outstanding. At the same time, the cardholder gets access to credit at interest rates similar to personal loans. 
The APR of 9% will most likely be for an existing customer of IDFC First Bank. It is easier for the bank to evaluate the credit profile of an existing customer. However, for new customers, the APR will be higher.