People often misplace or forget their Aadhaar Unique Identification Number (UID) or Enrolment Identification Number (EID) to avail Aadhaar related services. To minimize this risk, the UIDAI has come up with a new service to retrieve lost or forgotten UID/EID. For this, residents can go online or m-Aadhaar to retrieve the UID/EID easily.
How to Retrieve Lost or Forgotten Aadhaar UID/EID Online
Mentioned below are the steps required to retrieve UID/EID:
Step 1: Visit the official website of the UIDAI at uidai.gov.in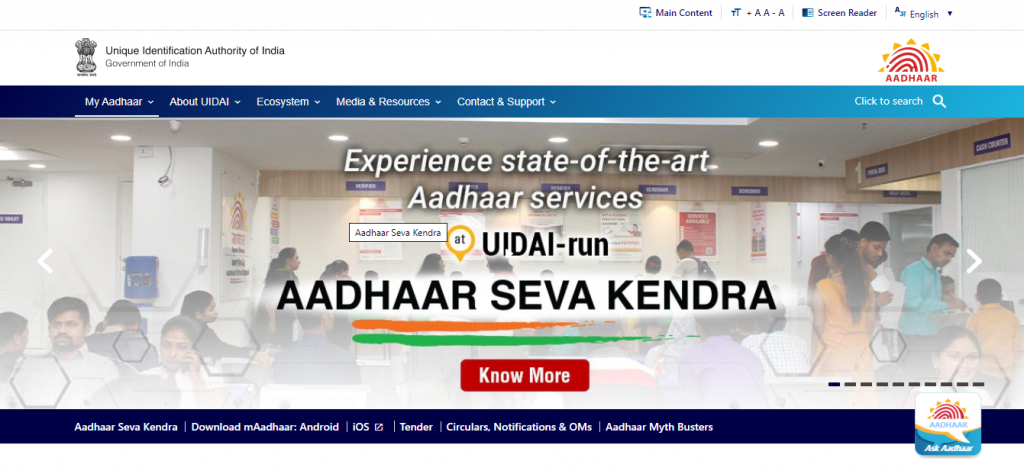 Step 2: Click 'Retrieve Lost or Forgotten EID/UID' under the 'My Aadhaar' tab.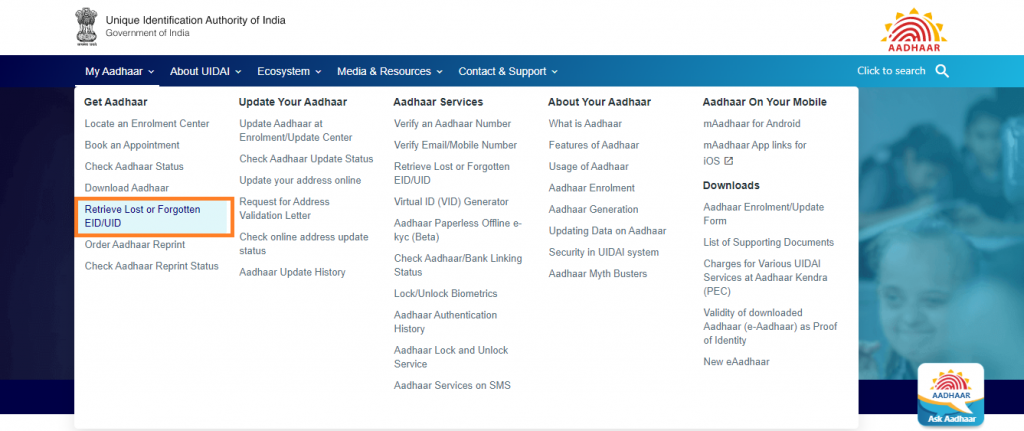 Step 3: A new tab will be opened. Enter the required details.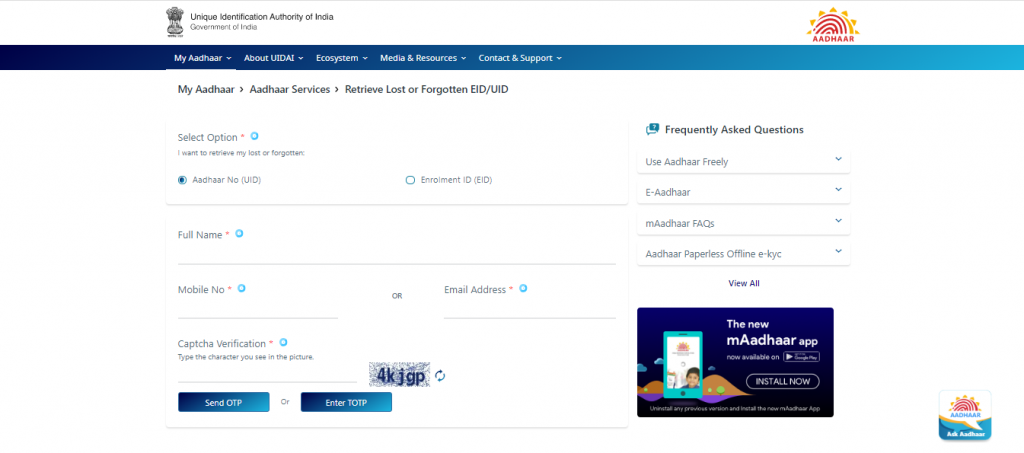 Step 4: Select the option you want to retrieve either EID or UID.
Step 5: Enter your Aadhaar Number/Enrolment ID, as required.
Step 6: Enter Full Name, Mobile No./Email Address, and Captcha Verification.
Step 7: An OTP or TOTP will be sent to your registered mobile number.
Step 8: Enter the OTP received. Post verification, the Aadhaar Number/Enrolment ID will be sent to your registered mobile number/email ID.
Note: Those residents who do not have registered mobile number/email ID with their Aadhaar Card are required to visit the nearest Permanent Enrolment Centre for retrieval of UID/EID.