PVC Aadhaar Card
The Unique Identification Authority of India has now allowed the Aadhaar Card to be reprinted as Polyvinyl Chloride (PVC) card which can be carried easily just like an ATM or a debit card. This PVC Card is comparatively durable, has a good printing quality and lamination, convenient to carry, and can be verified offline quite easily through QR Code. Read on to know everything about Aadhaar PVC Card in detail.
Features of Aadhaar PVC Card
Aadhaar PVC Card is backed up by the latest security features such as mentioned below:
Issue Date

Invisible Logo

Ghost Image

Micro Text

Hologram

Print Date

Secure QR Code

Guilloche Pattern
Who can Get Aadhaar PVC Card?
Any individual having a 12-digit Aadhaar Card can easily apply for Aadhaar PVC Card using the registered mobile number. In case, one does not have the registered mobile number he/she can also use a non-registered mobile number to order Aadhaar PVC Card.
Steps to Download Aadhaar PVC Card
As per the official website, you can easily download the Aadhaar Card via UIDAI portal using your Aadhaar Number, Virtual ID, or the Enrolment ID and the steps are: 
Step 1: Go to the official website of UIDAI i.e. https://uidai.gov.in/my-aadhaar/get-aadhaar.html
Step 2: Click on the 'Order Aadhaar PVC Card' button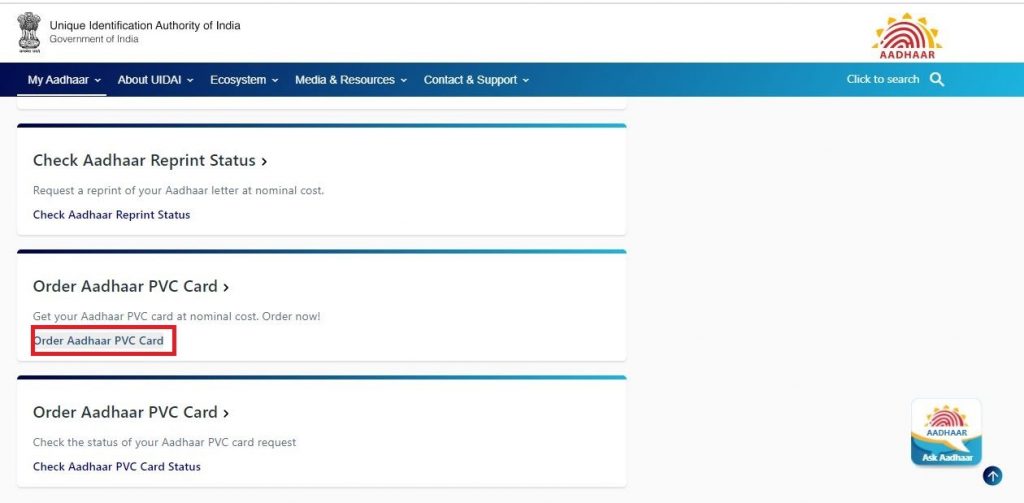 Step 3: You will be redirected to a new page. Enter your 12-digit Aadhar Number or  16-digit Virtual ID/28-digit EID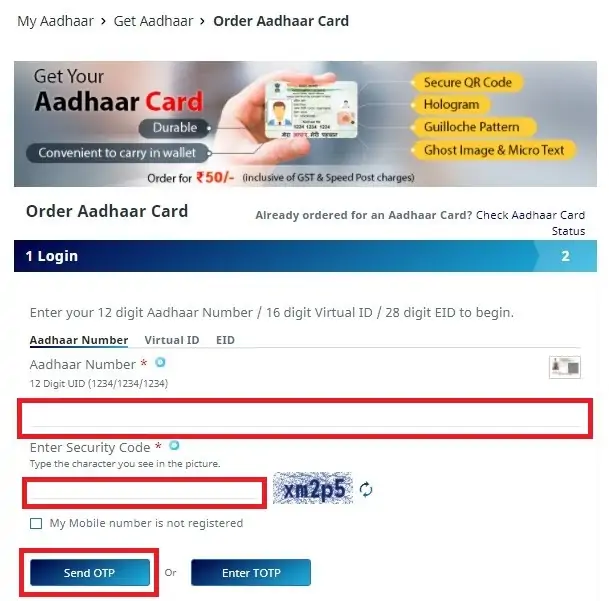 Step 4: Enter the security code from the given box 
Step 5: Now, tick mark if your mobile number is not registered with Aadhaar Card and enter the non-registered mobile number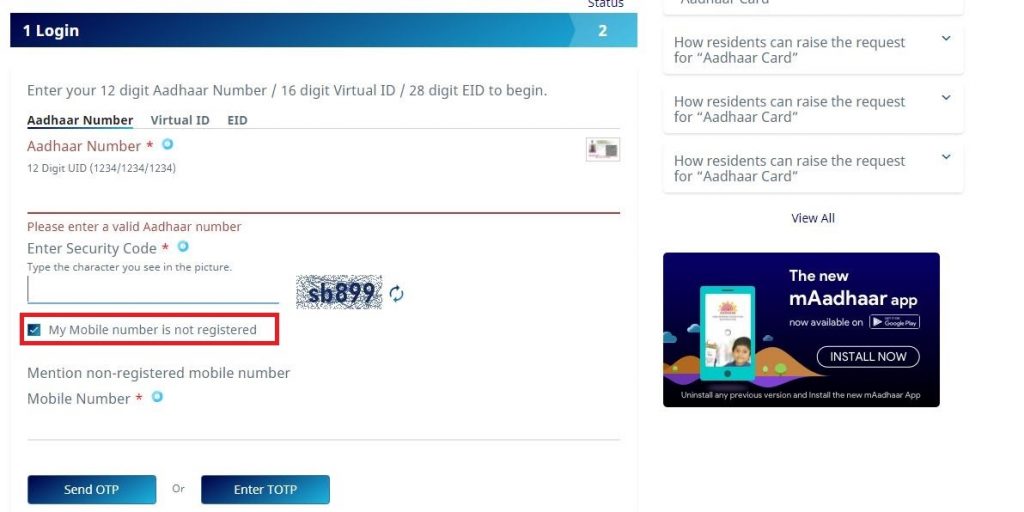 Step 6: Click on the 'Send OTP' or 'Enter TOTP' button if have a registered mobile number

Step 7: Your one time password will be sent to the option as selected in the last step. Enter the OTP and click on the 'Submit' button
Step 8: You need to preview the Aadhaar details carefully
 Step 9: Make the payment through either UPI, net banking, credit card or debit card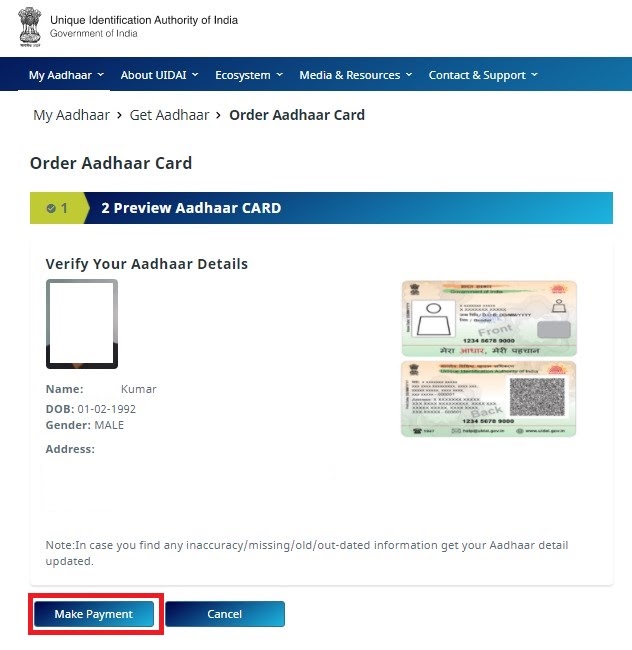 Step 10: Once the payment is successfully made, you can simply download the payment slip 
Also Read: How to Check the Status of Aadhaar PVC Card
PVC Aadhaar Card Fees
The fees to obtain the all-new PVC Aadhaar Card is as low as Rs. 50 (inclusive of GST and Speed Post charges).
Things to Know about Aadhaar PVC Card
Aadhaar Card, Aadhaar Letter, e-Aadhaar, m-Aadhaar, and the masked e-Aadhaar are considered to be equally valid forms of Aadhaar




 You can choose any form of Aadhaar as per your own convenience and all the forms of Aadhaar Card must be accepted as proof of identity with due validation without giving any preference to one form of Aadhaar over the other.




The option of Aadhaar Preview is only available if you have a

registered mobile number and not for a non-registered mobile number

As per the official website of UIDAI, once the request is raised, the UIDAI will hand over the card to the post office within 5 working days (excluding the date of request) and the PVC card will be delivered using Speed Post services