SEBI requires all brokerage firms to link Aadhaar with demat account of their clients. NSDL has made adequate provisions to link Aadhaar with demat account of investors online. This process is not only very easy but also allows investors to perform the task 24×7.

Get Your Free Credit Report with Monthly Updates Check Now
Link Aadhaar with Demat Account Online
The easiest and the simplest method to link Aadhaar with demat account is through the NSDL portal. Here's how it can be done in a few simple steps:
Step 1: Visit NSDL's Portal and click on the "Click Here to Link Aadhaar Number to Demat Account" option

Step 2: Alternatively, you can visit the Aadhaar linking portal of NSDL directly through https://aadhaar.nsdl.com/AdhaarSeeding/ and click on the "Get Started" button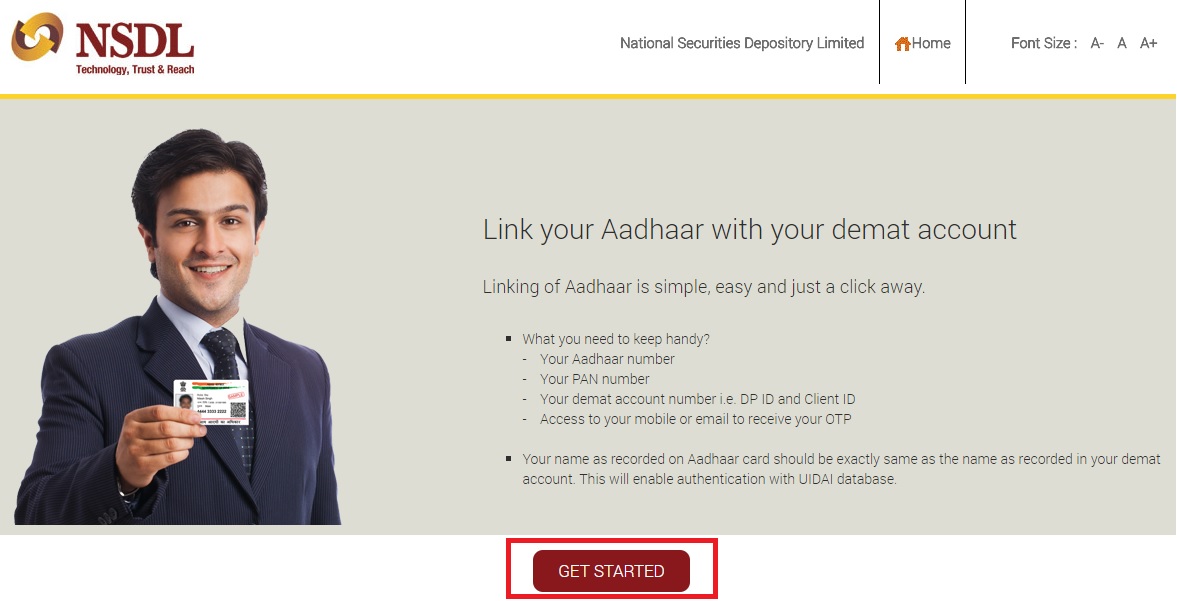 Step 3: Enter your "DP Name", "DP ID", "Client ID" and PAN. Now enter the verification code and click on "Proceed"

Step 4: An OTP is generated and sent to the mobile number and email id registered with NSDL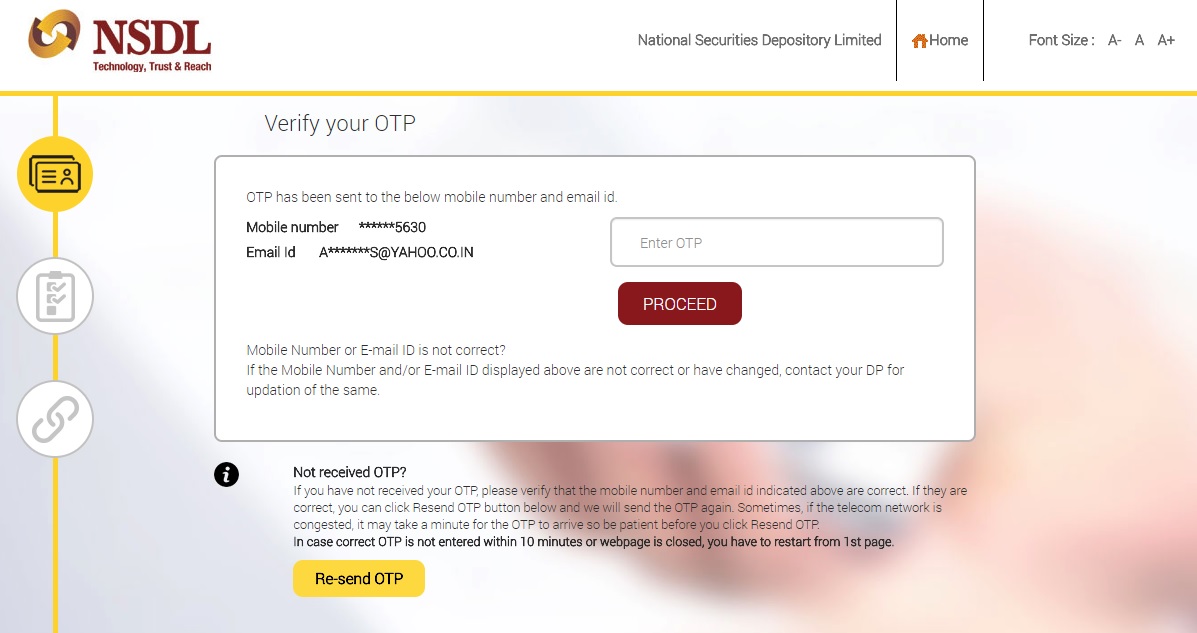 Step 5: Your complete demat account information is displayed on the screen. If all the information is correct, click on the "Proceed" button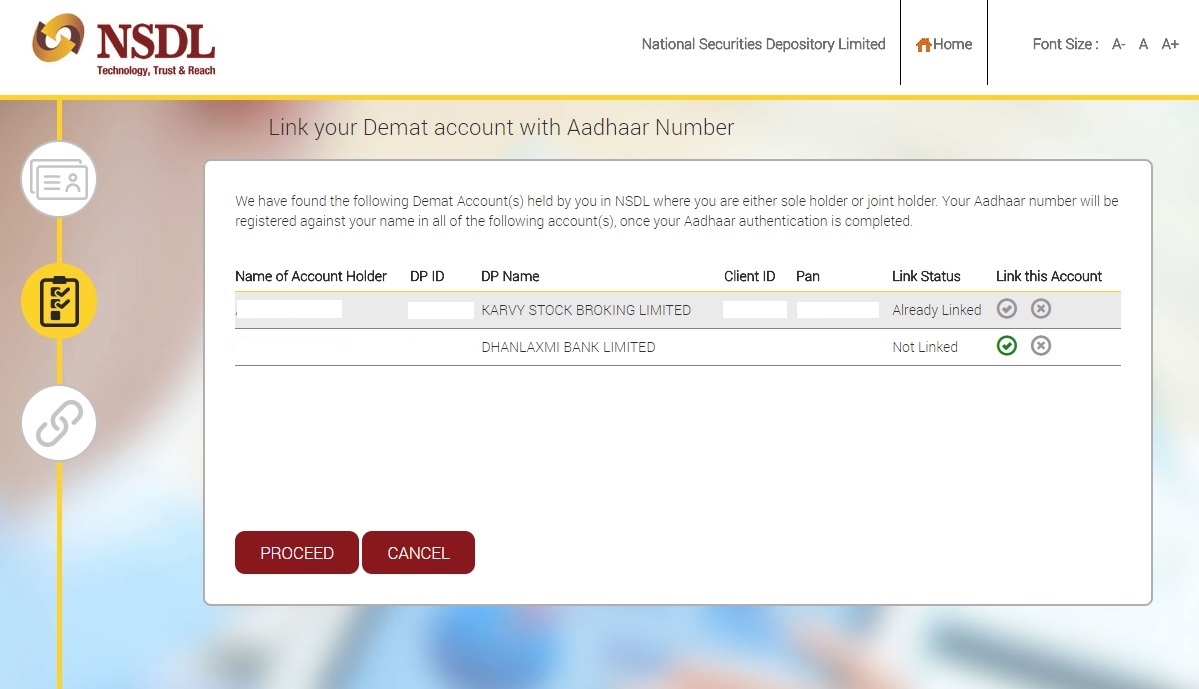 Step 6: Enter your DOB, gender and Aadhaar number and click on "Proceed"

Step 7: An OTP will be sent to the mobile number registered with Aadhaar
Step 8: Enter the OTP to authenticate your details and click on the "Submit" button
Step 9: Your demat account will be linked with your Aadhaar card and a confirmation message will be sent to your registered email id and mobile number.
Important Points to Keep in Mind
You should keep following points in mind before you link Aadhaar with your demat account:
Your mobile number and email id should be linked with NSDL in order to authenticate yourself
Your mobile number should be registered with your Aadhaar to authenticate using the OTP-based verification.
You should keep your DP Name, DP ID, PAN and other details handy before linking the account
Refrain from using public computers or shared internet connections to access your details online to prevent from hacking or phishing.
Benefits of Linking Aadhaar with your Demat Account
There are a number of benefits when you link Aadhaar with demat account online:
Linking Aadhaar allows you get e-KYC done quite easily as your details are authenticated using your Aadhaar number.
Investors will easily be able to switch the brokerage firm as per their preferences after Aadhaar seeding.
Once switching brokerage firms becomes easier, competition in the industry will increase and brokerage firms will have to reduce broking charges.
It will be easier for the investment regulator to monitor transactions and prevent fraudulent activities.
Transparency in investment would increase making it safer and easier to carry out transactions.
With such improvements, the number of investors will increase bringing a boost in the industry.
Documentation for Futures and Options trading will reduce considerably making it easier for both new and old investors to manage their accounts.