Savings Accounts with International Debit Cards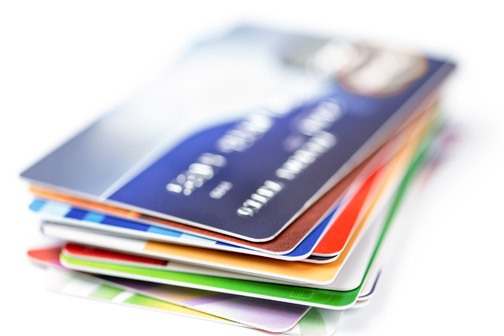 Note: The information on this page may not be updated. Kindly refer to the bank website to check the latest information.
A debit card enables you to access funds in your savings account whether you want to withdraw cash from an ATM, pay utility bills, shop at the mall, or purchase something on the internet. You can spend money as long as you have sufficient balance in your savings account.
However, things change when you travel abroad and use your debit card for transactions. This is because the Reserve Bank of India introduced strict measures to protect the accounts held in banks based in India from possible fraud. However, the new chip-based (EMV) debit cards from Visa and MasterCard can be used internationally to access funds.
However, if you want to buy something from a foreign website, pay for an app, or sign up for Netflix, your options are limited. Only a handful of the international debit cards actually work on any foreign payment gateway, such as SBI, ICICI, HDFC, Axis, Yes Bank, IndusInd, Kotak Mahindra, CitiBank, and Indian Overseas Bank.
Here's a list of international debit cards that you can use when travelling overseas or making a transaction on an international portal:
SBI: Starting January 2017, all SBI international debit cards can now work abroad as well as online. This is a significant move since these cards are now issued to all customers who hold a savings account in the bank. There are no issuance charges. International usage is activated using SMS. There are four different types of international debit cards offered by SBI to its customers, namely:
State Bank Silver International Debit Card
State Bank Global International Debit Card
State Bank Gold International Debit Card
State Bank Platinum International Debit Card
ICICI: ICICI Bank offers International Debit Cards to customers that hold a savings bank account in the bank. This debit card can be used to make online transactions or to withdraw cash when the cardholder is in India or abroad. The activation is done using an SMS. However, if you do not get a confirmation within 3-4 days, you can call customer service to get the card activated for international usage.
There are plenty of international debit cards from ICICI Bank to choose from since every debit card issued by the bank is now an international card. The customer may have to pay a one-time joining fee and an annual fee charged from the second year onwards.
HDFC: HDFC Bank provides a chip-based international debit card to its customers holding a salary account, savings account, current account, and Super Saver account with the bank. Customers can activate international usage by logging into their net banking website or by calling customer care. The joining and annual fees for HDFC Bank international debit cards vary depending on the customer's account, debit card type, etc.
IDFC Bank: IDFC bank offers Visa Signature and Visa Platinum debit cards for its customers. Both these cards can be used at all ATMs worldwide. Apart from ATMs, these can be used for making online transactions at retail and e-commerce websites as well. These cards come with EMV chips and allow users to set their own limit.
Yes Bank: Yes Bank offers a range of debit card options that can be used for making international transactions. Users can withdraw up to Rs 1 lakh from ATMs worldwide and make online transactions worth Rs 2 lakhs for both domestic and international purchases. These limits are, however, different for different cards. The international debit cards offered by Yes Bank are as follows:Yes Prosperity Titanium Debit Card
Yes Prosperity Titanium Plus Debit Card
EMV Platinum Debit Card
 Yes Prosperity Platinum Debit Card
DBS Bank: DBS Bank provides international debit cards to customers when they open savings accounts online. Users get special privileges when they use these cards across various partner outlets in Asia and facilities like airport lounge access and others. These cards have higher spending and cash withdrawal limits. The bank offers highly competitive rates on foreign exchange as well making it ideal for foreign travel. DBS Treasure Visa Infinite and DBS International Platinum Debit Cards are among some of the best international debit cards in India.
IndusInd Bank: IndusInd Bank provides International Gold and International Classic Visa Debit Cards to its customers who want to have a debit card that can be used for transactions when they are on an international trip. The withdrawal limit on these cards per day is from Rs 25,000 to Rs 50,000. These cards can be used for online shopping, e-payments and bill-payments. The user can also enjoy fuel surcharge waiver of up to Rs 125/- every month.
Kotak Mahindra Bank: Kotak Mahindra Bank offers a wide range of debit cards that can be used in ATMs all over the world. Some of these cards come with a range of insurance cover like lost card liability, purchase protection limit, lost baggage insurance, air accident insurance. Users also get exclusive deals on fine dining, apparels, health, lifestyle and other purchases. There are a number of international debit cards that are offered by the Kotak Mahindra Bank. Some of these are:
Infinite Wealth Management Debit Card
Privy League Signature Debit Card
Privy League Platinum Debit Card
World Debit Card
Jifi Platinum Debit Card
Deutsche Bank: A wide range of debit cards offered by Deutsche Bank can be used at all ATMs across the globe for free. The user gets the flexibility to set the daily withdrawal limit of his international debit card. These cards come with the facility of fuel surcharge waiver. The user can avail exciting offers and deals on his purchases. Here is the list of international debit cards offered by Deutsche Bank:
Signature Debit Card
Platinum Debit Card,
Platinum Business Debit Card
Gold Debit Card
Classic Debit Card
| | | |
| --- | --- | --- |
| Bank | Debit Cards | Features and Offers |
| SBI | State Bank Silver International Debit Card, State Bank Global International Debit Card, State Bank Gold International Debit Card, State Bank Platinum International Debit Card | Equipped with EMV chip, State Bank Loyalty reward programs, and special offers on online purchases. |
| ICICI Bank | All debit cards issued after 1st December 2013 can be used for international transactions | 10X reward points on International spend, exclusive lounge access and other offers. |
| HDFC Bank | Times Points Debit Card, HDFC Bank Rewards Debit Card, EasyShop Imperia Platinum Chip Debit Card, JetPrivilege HDFC Bank World Debit Card | Personal Accidental Insurance Cover on select cards, card limits can be changed via netbanking, cashbacks on shopping at select merchants and other privileges. |
| IDFC Bank | Visa Signature and Visa Platinum Debit Card | Easy to set your own limits, shopping and dining offers. |
| Yes Bank | Yes Prosperity Titanium Debit Card, Yes Prosperity Titanium Plus Debit Card, EMV Platinum Debit Card, Yes Prosperity Platinum Debit Card | The user can set his own limit, EMV chips make the transactions safe and secure, special privileges and rewards. |
| DBS | DBS Treasures Visa Infinite, DBS International Platinum | Premium cards with special privileges and offers across Asia, higher spending and cash withdrawal limit, cashbacks, airport lounge access and more. |
| IndusInd Bank | International Gold and International Classic Visa Debit Cards | Daily withdrawal limit of up to Rs 50,000, fuel surcharge waiver of up to Rs 125, exclusive offers on apparel, dining, travel, hotel bookings, etc. |
| Kotak Mahindra Bank | Infinite Wealth Management Debit Card, Privy League Signature Debit Card, Privy League Platinum Debit Card, World Debit Card, Jifi Platinum Debit Card | Access to VIP lounges across India and abroad, higher daily limits, exclusive deals and discounts on online purchases and more. |
| Deutsche Bank | Signature Debit Card, Platinum Debit Card, Platinum Business Debit Card, Gold Debit Card, Classic Debit Card | 1 Express Reward point for every spending of Rs 100, fuel surcharge waiver at all petrol pumps across India, global concierge services and more. |