Yes Bank Announces Its New And Improved E-Banking Platform: YES Online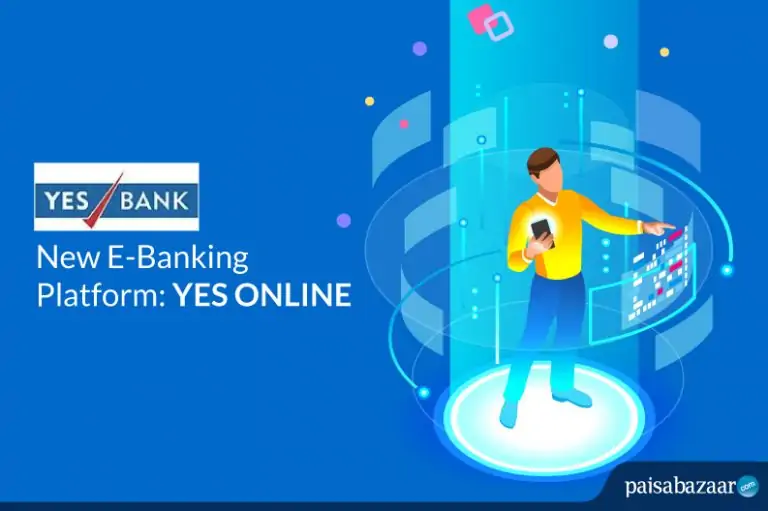 Digital means of banking are improving every day with newer features and services. Contributing to the growth of internet banking, Yes Bank has introduced 'Yes Online', a new and improved platform with intelligent search and quick-action link tabs to bill payment, fund transfer, bank account statement check, and other popular services. 
Yes Online furnishes a unified interface to allow the registered customers to access all banking services and products related to deposits, credit cards, loans, and investments. Customers can also benefit from the net-worth calculator and get recommendations based on their net-worth and banking preferences.
As the Chief Operating Officer of YES Bank explains, "Our online banking platform, YES ONLINE offers enhanced performance, a more user-friendly interface, heightened security and convenience of online banking for our customers. It will also act as a platform for all future innovations from the Bank. The launch of this online banking platform is a testament to YES BANK's commitment to making banking seamless and joyful for all our customers."
Also Read: YES Bank Internet Banking
Features of YES Online
Improved user experience with a secure and convenient banking platform

Quick-action link tabs for most accessed services like bill payments, money transfer, account statement, etc.

Unified platform for managing deposits, credit cards, loans, and investments

Net-worth calculator and service recommendations according to the customer's preferences

Customers can monitor their spendings and set goals for savings and deposits

Reminders can be set for recurring payments and 'Favourites' can be marked in the app for easy access
Advantages of YES Online
24×7 online access to almost all the banking services at any time and anywhere through desktop, laptop, tablet, or mobile devices

Customers can view all transactions such as account balance, money transfer between YES Bank accounts and other bank accounts, open fixed deposits, stop cheque payments, request the issue of cheque book, request bank statements, view TDS details, etc.

Customers can get timely recommendations for investment products, banking services, and other favourable transactions which can be beneficial for the customers
How to start using YES Online?
To use YES Online, you need to get yourself registered for the same. One can register using debit card details, Credit card details, Loan Account details or Aadhar details. YES ONLINE Registration link is available on the login screen of YES ONLINE page.
Step 1: Visit Yes Bank Online Website and click on 'Login'. Select 'Retail' and proceed
Step 2: Click on the 'Register Here' button. Accept the terms and conditions and click on 'Proceed'
Step 3: Now, select your preferred mode of registration, enter the details required
Step 4: Authenticate your details
Step 5: Your customer ID is provided on the welcome kit delivered to you at the time of account opening. In case you cannot find your ID, use 'Know your customer ID' option available on the registration page of YES Online
Step 6: Create a Login ID and password
Step 7: After registration, you will receive a confirmation message. Post that, you can use YES Online using your customer ID and login password 
Frequently Asked Questions
Q. What all services can I access using YES Online?
With YES Online, you can access the following banking services and products:
View your account balance, account statement, account activity and account details

View the status of the cheques that you have issued online

Transfer funds between your accounts or third party accounts with YES Bank and between other bank accounts

Set up recurring payments

Request for a new cheque book, a printed statement delivery and stop payment of cheques

Monitor your fixed deposits with YES Bank, open a new fixed deposit

View TDS details for all deposits

Access your credit card and loan details, manage your investments
Q. Who is eligible to use YES Online?
Individuals with savings, current, loan account, or credit card account with YES Bank are eligible to use YES Online.
Q. How can I register for YES Online using a Loan account?
To register via Loan account, you need to select 'Loan Account' under Registration field on Yes Online website. Enter your customer ID, Loan account number, and DOB then click 'Next'. Now you can set your login ID and password.
Q. How can I reset my YES Online login password?
If you have forgotten your YES Online password, you can click on the 'Forgot Login Password' link on the login page. On the next page, you can create a new password after validating your details using Debit card details/ Credit card details / Loan Account details or Aadhar details.