PNB Introduces OTP-based Cash Withdrawal System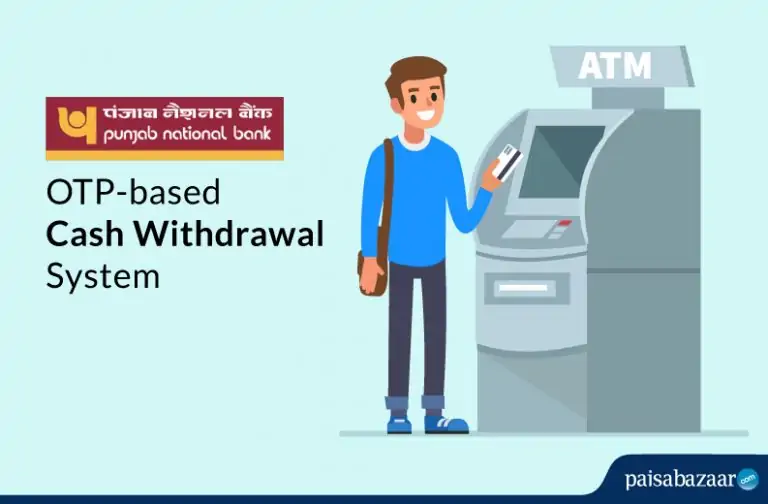 From 1st December 2020, cash withdrawals at ATMs will require an OTP for transactions happening via PNB. The Punjab National Bank (PNB) has introduced the OTP-based cash withdrawal system to minimise unauthorised or fraudulent transactions at ATMs. This system has been launched after observing the increase in the cases of unauthorised withdrawals on accounts of skimmed/cloned cards. 
The bank has informed that customers can now withdraw money above Rs.10,000 between 8:00 PM to 8:00 AM easily at any ATM by entering the One Time Password (OTP) received at the registered mobile numbers. Earlier this year, the State Bank of India (SBI) also introduced its OTP-based cash withdrawal system. 
Primary Objective
The OTP-based withdrawal system will add an extra layer of security for cash withdrawals

OTP is a system-generated number that authenticates the user for a particular transaction

This system will safeguard the customers from unauthorized or fraudulent transactions
How does it work?
While withdrawing cash from their PNB accounts, customers will receive an OTP on their mobile number registered with the account. 
Once the amount is entered that is to be withdrawn from the ATM, the screen will display a blank space for OTP

Now, the account holder needs to enter the OTP received on the mobile phone

Post that, the amount will be withdrawn
Please Note: The rest of the cash withdrawal process at PNB ATMs remains the same, just an extra layer of security is added with PNB's OTP-based transaction system.
Frequently Asked Questions
Q. Can I get the OTP for PNB cash withdrawal on another mobile number?
No, you will only receive the OTP for cash withdrawal on the mobile number registered with your account number.
Q. What if my mobile number is not registered at PNB?
If you haven't registered any mobile number at PNB bank then you will be required to do the same to process your withdrawal.
Q. Do I need any other documents to withdraw cash from PNB ATM?
No, the cash withdrawal process at PNB ATM is the same as before. However, you will now be required to enter an OTP to authorise your transaction. No other document is required.
Q. Is PNB's OTP-based cash withdrawal system applicable to OBC and UBI?
Yes, if you are an Oriental Bank of Commerce (OBC) or United Bank of India (UBI) account holder, you will be required to enter the OTP for every cash withdrawal at the ATM.