A Complete Guide to Aadhaar Biometric Update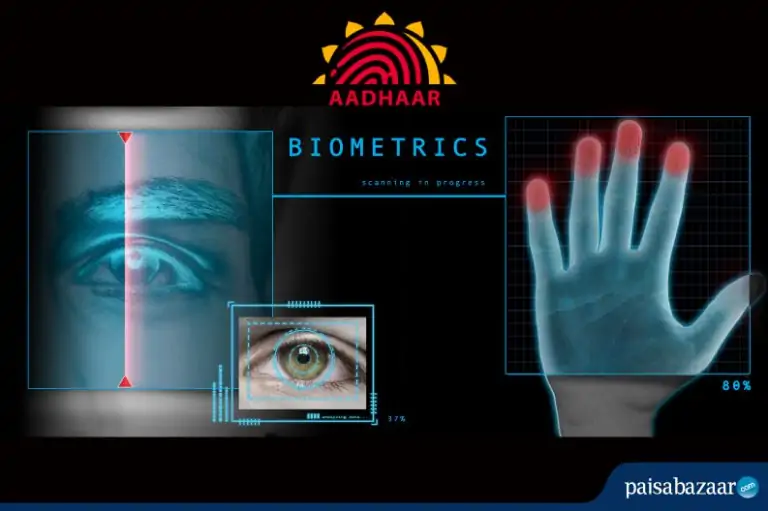 Aadhaar is a project undertaken by the Government of India to provide a verified identity proof to people residing in India. Doing away with the traditional form of document proofs where only demographic data of a person is mentioned in the document, the Government introduced the Aadhaar card that contains biometric data of the cardholder as well. The biometric data consists of the photograph, fingerprint of all 10 fingers and the iris scan of both eyes of the cardholder.

What is the significance of biometric data of an individual?
When a person goes to enroll for Aadhaar at an Aadhaar Enrolment Centre, he has to provide all the demographic information and has to furnish all documents to support his claims in the form. He is also required to submit his biometric data. Aadhaar number is not assigned directly. The demographic and biometric data is cross verified with all entries in UIDAI's database to find any match. A new Aadhaar number is allotted only when there is no matching set of data for an individual.
This method ensures that there can be no duplication of Aadhaar number. This is because there is absolutely no chance of two people having same fingerprints and iris structure. This makes Aadhaar a unique document for an individual. Once assigned to him, he cannot get the second Aadhaar card made making the Aadhaar card 100% genuine.
Aadhaar Biometric Data
Aadhaar biometric data consists of three sets –
Photograph
Fingerprints of all 10 fingers
Iris scan of both eyes
An individual has to submit all three sets of data at the time of enrolling for Aadhaar. When the person goes to an Aadhaar Card Centre to get his details updated or know any information related to Aadhaar, he has to provide either his fingerprints or iris scan for verification.
How to submit Aadhaar Biometric Data
An individual has to submit his biometric details at the time of enrolling for Aadhaar. When the applicant submits his application containing his demographic details, the executive enters this information in UIDAI's database. He then takes the photograph of the applicant. The applicant has to provide fingerprints of all 10 fingers. He is then required to provide the iris scan of both eyes.
This data is mapped against the enrolment ID of the applicant. It is then verified from UIDAI's database and checked if any matches are there. In case there is no match, an Aadhaar number is generated against the enrolment ID. The Aadhaar card is then printed and sent to the address mentioned in the Aadhaar Enrolment Form.
Aadhaar Biometric for Children
Aadhaar is available not only for those who have attained the age of 18 years but also for children and newborns. Newborns are enrolled for Aadhaar using the demographic data of the child's parents. Such cards are known as Baal Aadhaar. When the child attains the age of five years, his biometric data is taken. At the age of 15 years, the child has to submit his biometric data once again.
Regular cardholders and senior citizens can also get their biometrics updated as and when required. There are instances where the fingerprints may change leading to a lot of problems for the cardholders. In such cases, the individual can get the biometric updated.
How to Update Aadhaar Biometrics?
Updating biometrics in Aadhaar card is not a tough task. One simply has to follow the steps mentioned below to update Aadhaar card biometrics:
Visit a nearby Aadhaar Enrolment Centre
Fill the Aadhaar Enrolment/Update Form
Provide the form to the executive and provide your Aadhaar details
Now provide either your fingerprints or iris that is matching at present for authentication
Once authenticated, you can submit your fingerprints and iris
The executive locks your data and updates it in the UIDAI's database
A fee has to be paid for availing this service
Fees for Aadhaar Biometric Update
An applicant has to pay a fee of Rs. 50 (inclusive of GST) at the time of updating biometrics in Aadhaar. All fingerprints and iris can be updated in Aadhaar at a single time.
An individual can get his biometric details updated as many times as he wants. However, he will have to pay a fee for updating Aadhaar every time he updates his data.
The biometric update is free of cost for children when they update their details at the age of 5 for the first time. When the child updates his biometrics after attaining the age of 15 years, he does not have to pay any fee for the first time. However, if he updates his biometric data again, he will have to pay the fee every time he does so.