Aadhaar-Bank Account must be Linked by 31st March 2021 says Finance Minister Sitharaman
The Finance Minister of India Nirmala Sitharaman has directed all the banks to ensure that the bank accounts are linked with Aadhaar Card ideally by December 2020, if not, at least by 31st March 2021 at the virtual 73rd Annual General Meeting of the Indian Banks Association (IBA) held on 10th November 2020.
The objective of linking Aadhaar with Bank accounts is to make sure that any sort of duplication or fake beneficiary of government schemes and subsidies can be fully avoided through direct benefit transfer.
Sitharaman also talked about the use of technology to promote Unified Payments Interface (UPI) driven payments, tailor-made products for the customers must be adopted by banks for better efficiency.
She further added that RuPay cards must be promoted across banks over any other card.
To know how to link Aadhaar with a Bank Account, click here.
Indian Railways Announces Mandatory Aadhaar Verification with IRCTC Account
Indian Railways recently announced another major change for the booking of railway e-tickets. Earlier, an applicant could only book 6 e-tickets through his/her user ID of IRCTC Account,  in a month, but now as per the new rules, he/she will be able to get the benefit of hassle-free booking of about 12 e-tickets in a month, only if the Aadhaar Card is verified.
The process of linking an Aadhaar Card with IRCTC account is a simple process and is done through One Time Password (OTP). However, to verify an Aadhaar, he/she will have to log in to his/her IRCTC account using username and password, then select 'Aadhaar KYC' under the 'My Profile' section and enter the Aadhaar details. Once done the applicant will have to process further to request the OTP and enter the OTP which will be sent to his/her registered mobile number. The process of Aadhaar Verification will be completed by selecting the 'Verify' option and clicking on the 'Submit' button.
However, the applicant must ensure that he/she has a valid Aadhaar Card and his mobile number is registered with Aadhaar to receive the One Time Password.
PAN-Aadhaar Linking Deadline Extended to 31st March 2021
As per the notification issued on 25th June 2020 by the Government of India, the deadline for linking PAN with Aadhaar Card has been extended to next year i.e. 31st March 2021. Earlier, the deadline for linking PAN and Aadhaar Card was 30th June 2020.
However, if anyone fails to link PAN with Aadhaar Card within this time frame, his/her PAN Card will become inactive within a month and he/she will be fined Rs. 10,000 under the Income Tax Act, 1961.
It is mandatory to link PAN with Aadhaar Card for filing the Income Tax Return. Moreover, for making any transactions above Rs. 50,000 also linking of PAN with Aadhaar Card is required.
The process for linking PAN with Aadhaar Card is quite simple and free of cost. To know in detail, click here.
UIDAI Permits Common Service Centres to Update Aadhaar Details
The Common Service Centres has now been allowed to update Aadhaar at 20,000 centres by UIDAI which run as Banking Correspondents (BCs).  These centres are not allowed to take requests for Aadhaar from the new applicants.
Moreover, Aadhaar Update will be done per the guidelines of UIDAI. Around 20 crore Aadhaar has been made available to applicants by CSCs since it got closed, but many could not get their Aadhaar Authentic Services completed in the rural area. Now amid the nation-wide lockdown, it will be easy and convenient for the applicants to update Aadhaar at these Common Service Centres instead of visiting bank branch/post offices.
The date of linking Aadhaar with PAN has also been extended to 30th June, 2020.
Aadhaar-PAN Linking Deadline Extended
The Central Board of Direct Taxes (CBDT) has announced the extension of the Aadhaar-PAN linking deadline to 30th June 2020 from the current 31st December 2019 deadline. Know how to link Aadhaar and PAN
Voter ID Card to be Linked to Aadhaar Card Soon
22-Aug-2019 It may soon become mandatory for you to link your Voter ID card with your Aadhaar card. The Central Government has been eyeing this move for the past few years now. However, due to a number of litigations against Aadhaar, it had not moved ahead in this direction. But, the Government may be planning to make linking your voter ID card with Aadhaar compulsory in the near future.
The Voter ID Card (Elector's Photo Identity Card) is a valid documentary proof that is not only a proof of identity and residence but also the proof of citizenship. However, some people get multiple voter ID cards to carry out malicious activities. The centre's motive behind linking voter ID card with Aadhaar is to weed out duplicate voter IDs and ensure fairness in election process.
In a fresh move, the Election Commission has proposed the Law Ministry to make laws backing the linking of Aadhaar Card with Voter ID card. The request is under consideration of the Law Ministry and, as per media reports, it will soon be out as a law.
Linking PAN with Aadhaar Still Mandatory: Supreme Court
7-February-2019 – The Supreme Court has reiterated that it is still mandatory for individuals to link PAN cards with Aadhaar. The Supreme Court has upheld Section 139AA of the Income Tax Act under which it becomes mandatory for an individual to quote his 12-digit Aadhaar number when applying for PAN or at the time of filing Income Tax Return. It, thus, becomes imperative for individuals to link their Permanent Account Number with Aadhaar.
In case people do not have their Aadhaar number, they can provide their Aadhaar Enrolment ID that is issued at the time of Aadhaar Enrolment. It is worth noting that the Income Tax Department will not process the ITR applications of those who do not link their PAN with Aadhaar.
This step was taken by the government to curb tax evasion. Individuals used to get more than one PAN cards issued and evaded tax. Now that Aadhaar will be linked with PAN, additional PAN cards will no more be used for filing ITR. Those PANs that are not linked with Aadhaar will be deactivated by the IT Department.
This order was taken in the light of the Supreme Court's decision on the constitutional validity of Aadhaar on September 26, 2018. As per the court's order, it became mandatory for taxpayers to link PAN with Aadhaar. A majority of PAN cards have already been linked with Aadhaar cards and the Income Tax Department has already deactivated more than 11 lakh duplicate PAN cards.
The Central Board of Direct Taxes (CBDT) has set the deadline for linking PAN with Aadhaar as March 31st, 2019 after which PAN cards not linked with Aadhaar will be deactivated. However, the cardholders will get the option get the card reactivated when they provide their Aadhaar number to the taxation body.
Government Planning to Link Driving License with Aadhaar
22-Dec-2018 – The government is planning to make it mandatory to link driving license with Aadhaar card. The Aadhaar Amendment Bill that contains provisions to enable the government to link Aadhaar with driving license, has already been passed from the Lok Sabha and is slated to be tabled in the Rajya Sabha by the end of February 2019. Once passed, all residents will have to mandatorily link their driving licenses with the Aadhaar card.
The government has three primary motives behind this move:
Once the DL is linked with Aadhaar, it will be easy to track down bad drivers.
It will be easy to combine all payment gateways and allow people to enjoy seamless movement throughout the country.
Reduction in corruption as all DLs will be interlinked
Currently, people involved in accidents, get new licenses issued instead of getting the seized DLs back from the authorities. It will become easier for the agencies to track down the fugitives and keep a tab on mishaps on roads.
It will also become easy to pay taxes and tolls. When your driving license is linked with Aadhaar and your bank accounts are also linked with the same, it will be easy to make payments directly online. However, the proposal will become law only when the bill is passed in the upper house and approved by the President.
UIDAI Allows Banks to Continue AEPS Transaction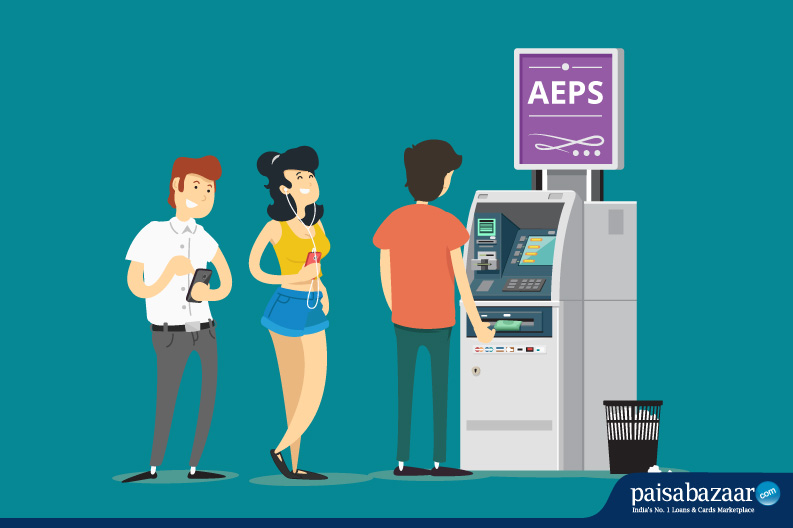 4th Dec 2018 – Unique Identification Authority of India (UIDAI), the Aadhaar issuing authority, has allowed banks, both private and public sector, to continue providing Aadhaar Enabled Payment System (AEPS) service to account holders. Most banks had temporarily suspended AEPS operations after the Supreme Court's verdict on the constitutional validity of Aadhaar. The Supreme Court had specifically mentioned that the Aadhaar number will be mandatory for availing services under DBT (Direct Benefit Transfer). Owing to the request for clarification by banks, UIDAI has interpreted that banks can continue providing AEPS facilities to beneficiaries.
Making withdrawal of funds from bank accounts using AEPS is a part of DBT welfare scheme so the facility cannot be denied to beneficiaries. AEPS uses the biometric authentication of the account holder at the time of fund transfer, withdrawal, bill payment or any other activity. The account holder is not required to provide his bank account number or any other details. Only the Aadhaar number is required and biometric authentication is for verification.
Most AEPS transactions are carried out through handheld POS machines. Banks appoint people to visit places where they do not have branches. These people are called bank mitras. There are bank branches in only 1.4 lakh villages out of an approximate total of 6 lakh villages. AEPS has enabled people of those villages where there are no banks to continue availing banking facilities without much difficulty. As per the government data, AEPS transactions increased from 12 million transactions in June 2016 to 124 million transactions in June 2018.
According to UIDAI officials, Aadhaar can be used in DBT schemes under section 7 of the Aadhaar Act in conformation with the Supreme Court's verdict. AEPS is of great help for those account holders who live in remote areas and where it is very difficult to visit the bank for withdrawing subsidies provided under various government welfare schemes.
UIDAI Discourages People from Using Laminated Aadhaar Card
24th Sep 2018 – Using an Aadhaar card that is downloaded and printed on an ordinary paper is a valid document; and one does not need to get it laminated for using it as a smart card, according to the Unique Identification Authority of India (UIDAI). The Aadhaar body said that people need not pay money to get a plastic Aadhaar card or a smart card as it was a waste. According to the UIDAI, the lamination can render the Aadhaar unfit for use by making the QR code dysfunctional.
The Aadhaar body also advised people to not circulate their personal details or Aadhaar number among unauthorized agencies as it can be misused. UIDAI CEO Ajay Bhushan said, "The public for protection of their privacy are advised not to share their Aadhaar number or personal details to unauthorized agencies for getting it laminated, or printed on a plastic card."
The authorities said that even a black and white print out was considered valid and nobody can specifically demand for a smart Aadhaar card. The UIDAI CEO has advised people to be aware of these facts and has cautioned them not to become victims of unscrupulous entities who demand around Rs. 50-Rs. 200 for printing and laminating the Aadhaar card. He also said that mAadhaar was as good as a paper Aadhaar. If a person happens to lose his Aadhaar card, he/she can download e-Aadhaar it for free from https://eaadhaar.uidai.gov.in/.
Lock your Biometrics Data by Following this Process
20th Sep 2018 – To prevent misuse of Aadhaar data, the Unique Identification Authority of India (UIDAI) announced the provisions of making Aadhaar data safe. Now cardholders can easily lock their biometrics data sitting at home through a nominal usage of internet. For getting facilitated by the service provided by the UIDAI cardholders need to follow the steps mentioned below:
Step 1: Visit the official website of Aadhaar at https://uidai.gov.in
Step 2: Click "Aadhaar Services"
Step 3: Click "Lock /Unlock"
Step 4: You will be redirected to new page where you have to enter your Aadhaar number and the Security Code
Step 5: You will receive an OTP on your registered mobile number
Step 6: Enter the OTP received. Now you are logged in to your Aadhaar account
Step 7: Click "Enable Biometric Locking" and click "Enable"
Step 8: To unlock the biometrics data, you need to visit the website; login and click on "disable biometric locking."
To unlock, tap on the same icon followed by your password. The information will unlock for 10 minutes. After that, it will be locked again.
UIDAI Responds on Aadhaar Software Hacking, Dismisses Reports
13th Sep 2018 – The Unique Identification Authority of India has dismissed the reports about Aadhaar Enrolment Software being hacked on the ground of lacking substance and baseless information. The authority also confirmed that no details can be updated or corrected unless the resident himself/herself gives the biometric details.
According to a three-month long investigation executed by HuffPost India, the UIDAI software used to enroll new users and getting them into the Aadhaar Database has been subjected to a hack using a software patch that disabled the critical security features. This software patch also allows unauthorised people to easily login as Aadhaar enrolment operators to register anyone and generate Aadhaar numbers. This software patch costs as low as Rs. 2,500.
The UIDAI has responded to these allegations by saying: "Unique Identification Authority of India dismisses a news report appearing in social & online media about Aadhaar Enrolment Software being allegedly hacked as completely incorrect and irresponsible. The claims lack substance and are baseless".
Lack of Aadhaar no longer a hurdle for taking admission in schools: UIDAI
5th Sep 2018 – On 5 Sept, 2018, the Unique Identification Authority of India (UIDAI) proposed that schools cannot deny admission to students who lack Aadhaar and said such denials are "invalid" and "not permitted under the law". The authority has also urged schools to co-ordinate with the local banks, post offices, state education department and district administration in order to provide a special camp facility for Aadhaar enrolment and updation in the premises.
The UIDAI has also addressed Chief Secretaries of State in an official circular stating that some schools are refusing admission because of lack of Aadhaar. "It must be ensured that no children are denied of their due benefits or rights for want of Aadhaar", said the circular. In a statement, UIDAI CEO Ajay Bhushan Pandey said that it is the responsibility of schools to provide facility of special campaign and coo-ordinate with the other institutions in order to provide Aadhaar number itself in the premises.
This move by the UIDAI is turning out to be a very great step which will ultimately provide a major relief to parents and students who are facing difficulty in getting admission because of absence of Aadhaar. The UIDAI also said, students will be provided with all the facilities until Aadhaar number is assigned or biometrics is updated and admission to be processed with alternate means of identification.
Aadhaar authentication: UIDAI Makes Facial Recognition Mandatory
24th Aug 2018 – Facial recognition will now be a must for all the services that need Aadhaar authentication, according to the Unique Identification Authority of India (UIDAI). For the entire authentication, on-the-spot live pictures will be taken of the Aadhaar holder. The various services for which the new rule will be applicable include banking, public distribution system, mobile operators, government welfare schemes and office attendance at government offices.
The facial recognition feature will be in addition to the other authentication methods used to identify an individual, such as fingerprints or iris (eye) scans. Any lapse in implementing the rule will be taken seriously and under Aadhaar Act 2016, it will entail a punishment of imprisonment and a fine under Section 42 and 43 of the Aadhaar.
The move was taken keeping in mind the fact that many a times, people fail to get their Aadhaar authentication done due to problems in fingerprint scanning. This group includes elderly people and labourers. "The use of facial recognition will help include such people in the Aadhaar authentication process," said UIDAI CEO Ajay Bhushan Pandey. According to the UIDAI, the initiative is a step to include the maximum people under the Aadhaar programme.
At present, all telecom service providers have been asked to use facial recognition feature from September 15 for people who want a new SIM card through their Aadhaar.
People who Lost Aadhaar in Kerala Floods to Get Free Printouts
22th Aug 2018 – People who lost their Aadhaar cards in the flood in Kerala can now approach enrolment centres to retrieve their Aadhaar number and get free printouts of the document, according to the Unique Identification Authority of India (UIDAI).
The UIDAI has asked Aadhaar enrolment agencies in Kerala, including banks and post offices, to help people in getting back their 12-digit Aadhaar number and the document. UIDAI CEO Ajay Bhushan Pandey said the enrolment agencies can even visit the relief camps to help people in this direction. People who have lost their document can get the e-Aadhaar printouts from enrolment centres by providing their name and biometric authentication. In Kerala, there are approximately 3.6 crore Aadhaar holders. The UIDAI has issued similar instructions for the flood-hit districts of South Karnataka.
People who have misplaced their unique identification number or the card in the floods can use the search facility at enrolment and updation centres. The facility, effective August 21, will be available till September 30, 2018. The India Air Force (IAF) has rescued 663 people so far in the flood-affected state. In the wake of the floods in Kerala, over 12 lakh people have been shifted in relief camps and over 370 have lost their lives.
Photo copy of Aadhaar not enough to open bank account, says UIDAI
21th Aug 2018 – Providing a physical Aadhaar card or its photocopy to the bank is not enough to get a bank account opened. According to the Unique Identification Authority of India (UIDAI), it is mandatory for the bank to conduct a biometric or OTP authentication of the Aadhaar card of a person for banking transaction or KYC.
The UIDAI has said that if a bank opens an Account on the basis of an Aadhaar and does not go for biometric or OTP authentication and other verification, the bank will be held accountable for any kind of loss it encounters. The Authority also said that in such a situation, the individual with the voter or ration card will not be blamed for any untoward incident like a fraud.
This initiative has been taken in order to prevent individuals from using others' Aadhaar card for opening their bank account. Thus, authorities will be able to curb the misuse of Aadhaar, an important address and identification proof used in India for enjoying various essential services.
UIDAI to Roll-out Facial Recognition for Aadhaar Authentication from September 15th
20th Aug 2018 – As per various media reports, UIDAI, the Aadhaar issuing authority, has announced that people will be able to use the facial recognition system for Aadhaar authentication from September 15th. Initially, the service will be used by all Telecom Service Providers (TSPs) while issuing new SIM cards. It is worth mentioning that face detection authentication is carried out in combination with either fingerprint or iris scan.
UIDAI's circular stated that TSPs are to carry out at least 10% of their total monthly authentications using the face detection method. In case a TSP fails to comply with the aforementioned directive, the shortfall in reaching the target would be charged at ₹ 0.20 for each transaction. However, if any other identity proof is used for obtaining a SIM card, this rule will not be applicable.
The face detection system will enable those people to go for Aadhaar authentication who have worn out fingers or whose fingerprints do not match. It will also help in minimising the risk of fake authentication that can be carried out using forged fingerprints.
The photograph of the applicant is taken for authentication which is then matched with the photo saved in UIDAI's database before the connection is activated. As per UIDAI, TSPs also have to capture the live face photo of the subscriber after successful eKYC authentication in addition to the photo captured for authentication. Operators are directed to store both photographs in their database for audit purposes.
UIDAI had noticed that some device providers were not capable of implementing the system from August 1st 2018 due to various issues. Implementing the system without proper arrangements would have caused a lot of inconvenience to the public. Thus, the organisation decided to push the date further by 45 days.
The biometric authentication authority has said that it would provide specific instructions about extending this service in phased manner for other Authentication agencies through circulars in future.
Now, Updating Date of Birth on Aadhaar Card More than Once Not Easy
10th Aug 2018 – With the introduction of a new sub-regulation in the Aadhaar (Enrolment and Update) Regulations, 2016, making changes in the date of birth on an Aadhaar card will get difficult now. According to the notification, the date of birth of a resident can be updated the first time by visiting the nearest enrolment centre. However, this method cannot be followed, in case the change is to be done the second time.
For making correction the second time, a resident will have to visit the Regional Office (RO) of the UIDAI to get the change done through an 'exception handling process'. The initiative taken by the UIDAI aims to discourage people from frequently changing the personal details on an Aadhaar.
Earlier, there was no cap on the number of times an individual would like to update his/her date of birth. It could be done easily by visiting the nearest enrolment centre. Many a times, the date of birth is not put down correctly, in such a case, a resident can visit the nearest enrolment centre.
The UIDAI now does not even entertain any request of updating Aadhaar details through post. It can be done either online on UIDAI's self-service update portal (SSUP) or by visiting the nearest Aadhaar enrolment centre.
Secret PIN to help Update Aadhaar Address from April 1, 2019
3th Aug 2018 – The Unique Identification Authority of India (UIDAI) has proposed a new service to be implemented from April 1, 2019 which will help people update their address easily. Under the proposed system, residents without an acceptable proof of address may submit their request for address verification through the Aadhaar letter with a PIN. It will be a big relief for Aadhaar card holders staying in rented accommodation and not possessing a valid proof of residence of the current location.
According to the Aadhar body, the pilot project will start from January 1, 2019. The secret code sent by the UIDAI will be on lines of those issued by banks for activation of debit and credit cards. The code in the letter can be used by the person to opt for verifying his/her address.
A resident can follow the below mentioned steps to update his/her address:
Step 1: Submit request for address verification through Aadhaar letter having secret PIN.
Step 2: On receiving the letter, the resident can use the secret PIN to update the address.
Step 3: Visit UIDAI's Aadhaar Self-Service Update Portal (SSUP).
Step 4: Login with your credentials.
Step 5: Since the address change is OTP authenticated, it is mandatory to have your registered mobile number with you to receive the password to login and enter the secret PIN.
Delhi Government Delinks Aadhaar from Social Welfare Pension Schemes
31st July 2018 – On Tuesday, the Delhi Cabinet approved Social Welfare Department's proposal to delink Aadhaar from Social Welfare Pension Schemes. On Twitter, the Delhi Chief Minister Arvind Kejriwal said that the decision was taken because a lot of people were suffering due to the inability of banks to link Aadhaar with bank accounts.
In the same cabinet meeting, chaired by Delhi CM Arvind Kejriwal, it was decided that the Social Welfare Department will remit all pensions stopped due to the lack of Aadhaar. As per some media reports, in April 2018, around 4.18 lakh beneficiaries who were getting pensions at old rates have benefited from the cabinet's decision.
In March, the SC had questioned the mandatory use of Aadhaar for drawing pensions by retired state employees. Then, the apex court had said that the pension was not a subsidy but an entitlement under social schemes. In 2016, even though the Cabinet had decided not to make Aadhaar mandatory for remittance of pension, the enhanced pension was mandated to be given only to beneficiaries with Aadhaar-linked bank accounts. As per some media reports, around 43,000 old age and disable pensioners were unable to avail benefit of enhanced pension due to systemic issues of the banks and/or department.
Deadline for Linking Aadhaar with PAN Extended Till 31st March 2019
16th July 2018 – The Central Board of Direct taxes (CBDT), in a fresh circular dated 30th June 2018, has extended the Aadhaar-PAN linking deadline to 31st March 2019. Earlier, the Income Tax Department had made it compulsory for assessees to link their PAN cards with Aadhaar in order to process their Income Tax Returns (ITR). It was said that the Income Tax Department will not process the ITR forms of assessees whose both documents would not be linked. However, with this fresh extension, assessees who have not been able to link their PAN with Aadhaar have got some respite this year.
As per some media reports, CBDT has taken this step after considering the case of Aadhaar pending in the Supreme Court where the constitutional validity of the biometric identification system has been challenged. The Income Tax Department may take decision on Aadhaar-PAN linking after the Supreme Court delivers its verdict in this case.
Aadhaar-PAN linking is seen as a step to weed out fake and duplicate PAN cards used by tax defaulters to evade taxes. The government has already deactivated more than 11 lakh PAN cards. Linking PAN with Aadhaar is a very simple process. ITD has made various provisions to link PAN with Aadhaar number. An assessee can do it through the Income Tax website, SMS or by sending the application offline to a TIN facilitation centre.
Railways to Accept Aadhaar in DigiLocker as Valid ID Proof
5th July 2018 – Indian Railways has clarified that it will accept digital copies of Aadhaar and driving license issued in DigiLocker app as valid ID proof while travelling in trains. It sent a missive to all zonal principal chief commercial managers stating that the two proofs shall be accepted as identity proof as well. The organisation has already approved digital Aadhaar as valid identity proof if accessed through the mAadhaar app.
People often are wary about losing their original identity cards while travelling. They will now be able to protect their identity cards form being stolen or misplaced. As per railways, a person will have to get his Aadhaar or driving license issued in his DigiLocker account. These documents will be shown in the "Issued Documents" section in the DigiLocker app. However, uploaded copies of Aadhaar and driving license that are saved in the "Uploaded Documents" section will not be considered as valid identity proofs.
This step is seen as another praiseworthy measure by railways to promote the Digital India initiative of the central government. DigiLocker was started by the government under which Indian citizens get the facility to get official government documents issued in their DigiLocker account. As documents issued and uploaded in DigiLocker are stored on cloud, these can be accessed anytime from anywhere. Documents issued in DigiLocker are safe and highly secure as these are protected with Aadhaar OTP-based authentication.
UIDAI Launches Aadhaar Update History Feature in Beta Mode
UIDAI has come up with the feature to check Aadhaar update history online. A person can check what updates he has made and when. The history consists of all the instances of demographic and biometric update done. The history also contains the details when your Aadhaar card was made and what were the original details in Aadhaar card when it was first made. The result shows entries of both online and offline updates. The feature is still in beta mode but an applicant can check his details without any hassle.
As per UIDAI, these details can be accessed only by the person who has carried out the update. Nobody else can access these details on the applicant's behalf. The process is very simple and quick. This facility can be availed only through the online portal of UIDAI. However, your mobile number should be linked with Aadhaar to avail this facility. An OTP is sent to your mobile number registered with Aadhaar. You have to enter this OTP to authenticate yourself. Alternatively, you can use the Time-based OTP feature for authentication through the mAadhaar app.
This facility will help users to check their Aadhaar update history and find whether all updates are done by them. In case a person comes across any update request that he has not performed, he should report it immediately to UIDAI through the grievance portal.
UIDAI has provided the facility to check the Aadhaar authentication history online earlier this year through which users can keep a tab on instances when they had invoked Aadhaar for authentication. These steps taken by UIDAI are a part of their massive restructuring to make their system more transparent and robust.
Aadhaar Linking Deadline for Welfare Schemes Extended till 30th June
29-March-2018 – The government has extended the Aadhaar linking deadline with various welfare schemes by three months from 31st March 2018 to 30th June 2018. The Ministry of Electronics and IT issued an office memorandum regarding the extension that has come even after the Supreme Court refused to extend the deadline of linking Aadhaar with various welfare schemes run by the government. The government clarified that it did not want genuine beneficiaries who do not have an Aadhaar to be deprived of the benefits.
The step has come as a huge relief for a large section of people who have not been able to enrol for Aadhaar till date. The government has given them the final chance to get enrolled and link their scheme documents with Aadhaar to keep on availing subsidy benefits under various schemes. More than 135 schemes require beneficiaries to link their documents with Aadhaar to continue receiving benefits under these schemes. Some of these schemes are PDS, Pahal, ration card, mid-day meal, scholarships, grants to farmers, MGNREGS, etc.
The Supreme Court has extended the Aadhaar linking deadline indefinitely for bank accounts and mobile number earlier this month. CBDT had recently extended the Aadhaar linking deadline with PAN from 31st March 2018 to 30th June 2018. Therefore, the residents have got an extension of another 3 months to link their schemes and documents with Aadhaar.
Aadhaar – PAN linking deadline extended to 30th June
28-March-2018 – Central Board of Direct Taxes (CBDT) has extended the last date for linking Aadhaar with Pan from 31st March 2018 to June 30th 2018. CBDT has taken this decision after "consideration of the matter". The decision has come after the Supreme Court extended the Aadhaar linking deadline indefinitely. The five-judge constitution bench headed by the Chief Justice Dipak Misra is hearing a collection of petitions challenging the constitutional validity of Aadhaar.
The government has already made it mandatory to provide Aadhaar at the time of filing income tax returns and also while applying for a new PAN card. As per the latest data, 16.65 crores of PAN cards out of 33 crores have been linked with Aadhaar. This is the fourth extension given to Aadhaar – PAN linking deadline. Earlier dates have been July 31st, August 31st and December 31st.
You can link your PAN with Aadhaar by visiting the NSDL website and logging in to your account. You can also follow the direct link to link your PAN with Aadhaar without logging in to your account. Aadhaar – PAN linking facility is also available through SMS. You can visit a nearby TIN facilitation centre to link your PAN with Aadhaar as well.
Supreme Court Denies Extending Aadhaar Linking Deadline of March 31st for Welfare Schemes
28-March-2018 – The Supreme Court has refused to extend the deadline of March 31st for linking Aadhaar with welfare schemes. The order has been passed by the five-judge Constitution bench headed by the Chief Justice Dipak Misra who said that they would not pass any interim order at this stage. Thus, Aadhaar has become mandatory for availing benefits under government welfare schemes. People who do not link their Aadhaar with these schemes will not be able to avail these benefits after the end of the deadline.
The Supreme Court had extended the Aadhaar linking deadline to March 31st for all schemes and instruments on December 15th 2017. UIDAI's CEO Ajay Bhushan Pandey had given a presentation on Aadhaar to show the robustness and safety of Aadhaar data.
He also informed the court that the success rate of Aadhaar authentication was more than 88% to which the petitioners had replied that in this case the failure rate was 12% which is way more than expectations.
According to petitioners, more than 14 crore people were deprived of the welfare schemes due to failure in Aadhaar authentication. In a reply to this allegation, the attorney general K K Venugopal asserted that the government has excluded nobody from availing benefits till date.
Face ID to be used for Aadhaar authentication from July 1
27-March-2018 – UIDAI, the Aadhaar issuing authority, has stated in the Supreme Court, during the current hearing that it will roll out the face ID detection for Aadhaar authentication from July 1 this year. The court had voiced the issue of the failure of Aadhaar authentication for senior citizens in a number of cases where they were deprived of the benefits under pension and provident fund. Poor biometrics led to the failure of authentication and old people were deprived of the entitled benefits.
UIDAI notified that it already has the photograph of Aadhaar card holders that can be used by the authority to authenticate Aadhaar of the beneficiary. People will also not have to provide additional details thus there will not be any infrastructural issues. This facility will be provided to people who do not have proper biometrics and whose biometric authentication fails from time to time. However, the face ID detection will be available in the fusion mode. Thus either fingerprint or iris scan will have to be provided along with the face detection.
Cameras are available in mobile devices and laptops these days. Thus there will not be any difficulty in authentication using this method. However, this service will be available for "on need basis" only and if regular biometric authentication system works well, face ID detection would not be required.
Aadhaar Linking Deadline Extended by the Supreme Court
19-March-2018 – The Supreme Court of India has extended the Aadhaar linking deadline with various instruments indefinitely. The ruling was passed by the 5-judge bench headed by the Chief Justice Dipak Mishra. The order will be valid till the bench delivers its verdict about the constitutional validity of Aadhaar and the law that has given the 12-digit biometric identification such muscle. Earlier, the last date for linking Aadhaar with various schemes was 31st March 2018.
The government had made it mandatory for all to link Aadhaar with various instruments such as bank accounts, mobile number, PAN, EPF, ration card and various other financial instruments such as mutual funds, savings schemes, etc. However, Aadhaar is still mandatory for opening new bank accounts and availing all subsidies disbursed by the government. Aadhaar is also mandatory while applying for tatkal passport. The Apex court had also extended the Aadhaar linking deadline from
December 31st to March 31st 2018 earlier on December 15th 2017
The constitutional bench of the Supreme Court is hearing the case challenging the constitutional validity of Aadhaar as petitioners claim that Aadhaar violates their fundamental rights to privacy. The court said that the last date for Aadhaar linking was approaching and it was not possible to deliver a verdict in such a short duration. Thus it extended the Aadhaar linking date indefinitely.