Updated: 07-09-2022 07:02:58 AM
Banking through traditional ways had been slow and time-consuming. These often used to impact the productive time of the customers to get their transaction done after standing in long queues. With the evolution of modern technologies, the banking industry around the world saw a great opportunity to transform the traditional ways of banking and introduced e-banking services to its account holders.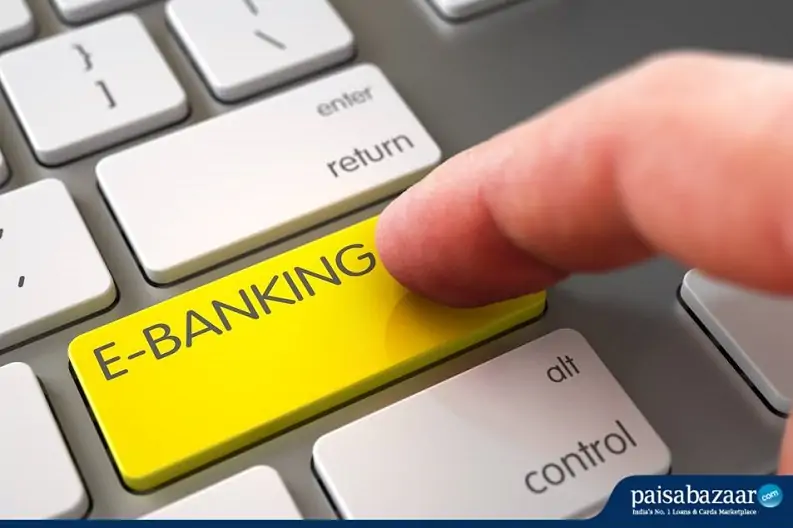 E-banking services or electronic banking services are referred to banking transactions which are transacted using electronic modes or equipment. However, the most important and core component of electronic banking is the Internet. The various touch-points between banks and customers are identified and a virtual system or a process is mapped using available technologies to conduct a transaction with the use of the internet. Any touch-point between a bank and a customer even for non-financial transactions is termed as a transaction.
The biggest transformation advantage to the customers is the usage of electronic banking facility that is accessible to them offered by the bank at 24*365 delivery window in a year, without making a personal visit to the bank branch. However, the technological systems do require schedule maintenance of technology assets and some other unexpected reasons may also impact the services through the electronic ways. But all-in-all, the technological uptime for the delivery of such services is very high. The account holders can conduct financial and non-financial transactions even after standard business hours and on weekends applicable by various banks in India.
Non-Financial E-Banking Services
Some of the e-banking services offered by various private and national banks in India for non-financial transactions are:
View personal account balance or balance sheets for both savings and current accounts
View the history of transactions done by the customer with a huge historical archive limits
Submitting cheque book requests
Downloading Bank Statements, as and when required
View loan status or EMI Summary, if any
Mutual Funds, Demat accounts, and insurance policy details can also be monitored online
The backend decision-making of any bank like approvals, rejections, etc. for various requests can also be queued in these banking processes that are mapped virtually and help the account holders by skipping a personal visit to the bank branch for such services. This is a win/win for the customers and banks, as it saves time, efforts, energy, and other resources for both parties.
Financial E-Banking Services
Let's quickly look at the various financial transactions offered by banks through e-banking:
Transfer money to the other private and national bank account holders in just a few clicks
Purchase goods and services and use Business to Customer payment modes like credit cards, debit cards, net banking, various payment gateways, and wallets, etc.providing a range of payment options
Making business to business transactions using NEFT, RTGS, and IMPS options, etc.depending on the size of the business transaction amount
Pay mobile bills, utility bills, make credit card payments and buy other products/services,
One must know that since Information Technology itself is transforming every day, newer technological solutions are making the banks to be on their feet and adapt quickly to remain competitive in the market. In this process, the opportunities to add more financial and non-financial solutions to the electronic banking services offered by the banks are also increasing.
The banking industry in India and around the world would see some latest developments through technology becoming a reality soon. Some of the upcoming future trends in banking industry could be Block-chain technology, biometric ATMs, and smart wearable gadgets like watches, glasses that can be linked with the banking transaction processes for better productivity and customer security.