Aadhaar still mandatory for EPF services: EPFO Notification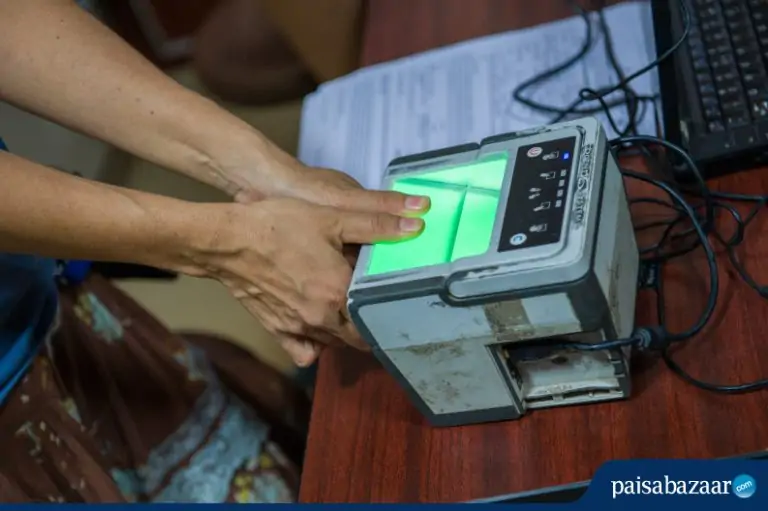 In case you are availing to EPF services online using your UAN, then linking Aadhaar to UAN is still a requirement to continue using the online services. As per a circular released by the Employees' Provident Fund Organization (EPFO), the EPF member needs to provide his Aadhaar number to avail online services through EPFO web platform and the mobile platform of UMANG.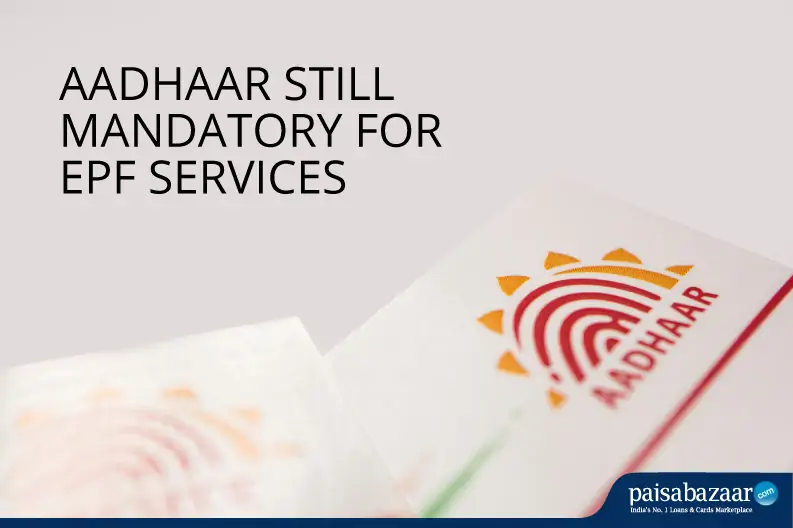 Quoting UIDAI clarification, the circular explicitly states that EPFO will continue to use Aadhaar based authentication for the EPF online services as for these schemes notification under Section 7 of the Aadhaar Act, 2016 has been already issued.
This means a member can neither delink Aadhaar with his UAN nor he can avail to online services on the UAN Member e-Sewa Portal without seeding the Aadhaar to UAN.
Also Read: How Can You Withdraw Your EPF Funds Online?
Interestingly, EPFO has also stated in the circular that if a member has linked his Aadhaar to the UAN then he will not be eligible to make EPF claims in offline mode.
"Many employers, inspite of Aadhaar seeded UAN by the member, submit physical claims in bulk which unnecessarily increases the workload at the field offices and delays the claim settlement. Claims by such employers may not be accepted and the employers are advised to use online claim services platform." said the circular
Further, if a member visits an EPFO office to make a offline claim using the Aadhaar KYC, then the PRO would facilitate seeding of Aadhaar to the UAN and help the member to use online claim services.
The regional and district offices of EPFO are going to open facilitation centres to enable the members for updating their Aadhaar details and also run an awareness campaign to make member benefit from the online EPF services if they seed their Aadhaar to the UAN.  
As per the latest guidelines released by the EPFO, all online claims would be preferably settled on the same day or within a maximum of three days.
It is to be noted that if an EPF member has activated the UAN and linked it with his Aadhaar then the member can avail a host of services like raising claim requests, transfer request, update KYC etc. using the UAN member e-Sewa Portal.
Also Read: 5 Things You Can Do At EPF Member Portal
Earlier, in a landmark judgement, a 5 judges constitutional bench of the Supreme court headed by then CJI Deepak Mishra upheld the constitutional validity of the Aadhaar. However, the apex court in the judgement has also listed out a number of services for which linking of the Aadhaar is not mandatory.
The judgment maintained that earned benefits would not have mandatory Aadhaar linking which many commentators interpreted to refer to EPF. However, given the latest EPF notification, this interpretation is not the actual position on the ground. For all practical purposes, linking Aadhar with EPF has been made mandatory.