How Do I Pay Off My Debt By Taking A Personal Loan?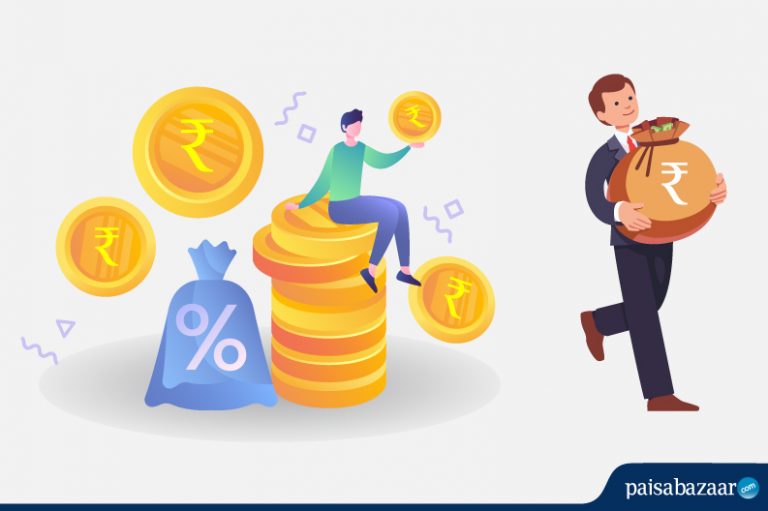 Whether it is a student loan, some unpaid credit card bills or a house loan you are close to defaulting on, most of us look to pay off the dues and get debt free. However, it often becomes very difficult to pay off these debts using only one's salary. In such a case, many people opt for personal loans to pay off their existing debts.
If you have a few debts to pay off and are wondering whether taking a personal loan is a good idea, then you have come to the right place! In this article you will read about the pros and cons of taking a personal loan to pay off your other debts.
Check the interest rate
Personal loan interest rates are generally high as they are unsecured loans. However, the interest rate is still low as compared to the interest rate charged on unpaid credit card balances. If you find that the personal loan rate offered to you is lower than the interest charged by your credit card company, then definitely take a personal loan to pay off your dues. This will prove to be profitable for you. If however your existing loan interest rate is lower (as in case of a home loan) than the personal loan rate, you will not benefit from taking the personal loan and your debt will pile up faster.
Debt Consolidation
If you have many debts and loans to pay off, you may often get confused and miss due dates or be unable to plan your repayment requirements correctly. So, taking a personal loan and consolidating all your debts under one account may do you a world of good. This arrangement will help you to focus on making just one payment and one due date every month so that you can keep a closer eye on the rate of interest, amount to be paid off and so on.
Personal loan limitations
In case you have a large debt to pay off, taking a personal loan may not be be the best solution. This is because personal loans are unsecured loans which are disbursed after taking into account the credit score of the applicant and they feature a much higher interest rate as compared to most loans. If you have multiple unpaid loans and credit cards, your credit score will fall and you will find it difficult to get a personal loan in the first place. Additionally, the loan options available to you will feature a very high interest rate.
Taking a personal loan
A personal loan is an unsecured loan and so it is presumed to be less risky for you than, say, mortgaging your house or gold jewellery to pay off your debts. However, you can only get a limited amount of money from such a loan and if your debt is huge, the loan amount offered to you may not be sufficient. After considering the pros and cons if you decide to take the personal loan route make sure you take the loan from a well known bank or NBFC. Taking a loan from the loan sharks may seem like an easier and quicker option, but this will only increase your problems in the long run.
Conclusion
So as you can see from the points mentioned above, personal loans are beneficial but they have their limitations as well. So analyse your financial situation carefully before you opt for a personal loan to clear off all your existing debts. Your goal should be to get debt free, not pile up additional debts! So check the interest rates, compare all available options and look for the best terms and conditions before you decide to sign on the dotted line.