RBL Bank Personal Loan Highlights

Interest rate
14.00% p.a. onwards
Loan Amount
Up to Rs. 20 Lakh
Eligible Applicant Category
Salaried Individuals
Eligible Applicant Age
Min. 25 years and Max. 60 years
Eligible Income
Min. Rs. 25,000 p.m.
Processing Fees
Up to 3.5% of loan amount sanctioned
Loan Tenure
Up to 60 months
RBL Bank offers personal loans to meet personal requirements of salaried individuals. RBL Bank personal loan is an ideal option to deal with situations like a wedding, medical emergency, home renovation, long- due vacation, higher education, etc. The loan amount of RBL bank starts from Rs. 1 lakh and goes up to Rs. 20 lakh and can be repaid within tenure ranging from 12 to 60 months.
Features of RBL Bank Personal Loan
Loan amount: RBL Bank offers personal loan up to Rs. 20 lakh to cater to various financial needs of applicants
Flexible tenure: RBL Bank has convenient loan repayment option from 12 to 60 months, making it flexible for the loan applicants to repay the loan
Quick documentation: The documentation process to apply for RBL Bank personal loan is simple and involves submitting minimum documents
Hassle- free loan sanction: Once you have submitted all the required documents and your loan is approved, the loan amount is quickly disbursed to your account without any hassle
RBL Bank Personal Loan Interest Rate
Personal loans offered by RBL Bank feature an interest rate starting at 14% p.a. However, the actual interest rate provided by a bank to an applicant depends on multiple factors including loan amount, credit score, age, repayment history, etc.

Apply for a Personal Loan online starting at only 10.85%* p.a. Apply Now
Eligibility Criteria
You should be a salaried individual
Your minimum monthly income should be Rs. 25,000
You should be at least 25 years at the time of loan sanction and your maximum age should be less than 60 at the time of loan maturity
You should have a minimum experience of at least 1 year along with 3 years of total employment experience
Also Read: RBL Bank Personal Loan Eligibility
Documents Required for Loan Application
Application form duly signed along with the colored photograph of the applicant
KYC Documents: Aadhaar Card, Voter ID Card
Age and Identity Proof: Aadhaar Card, DRIVING License, Passport, Voter ID Card
Address Proof (any one): Voter ID Card, Aadhaar Card, Passport, Driving License, Utility Bill (Telephone/Electricity/Mobile- not more than 60 days old)
Income proof: Last 3 months salary credit bank statements, salary slips
How to Apply for RBL Bank Personal Loan with Paisabazaar?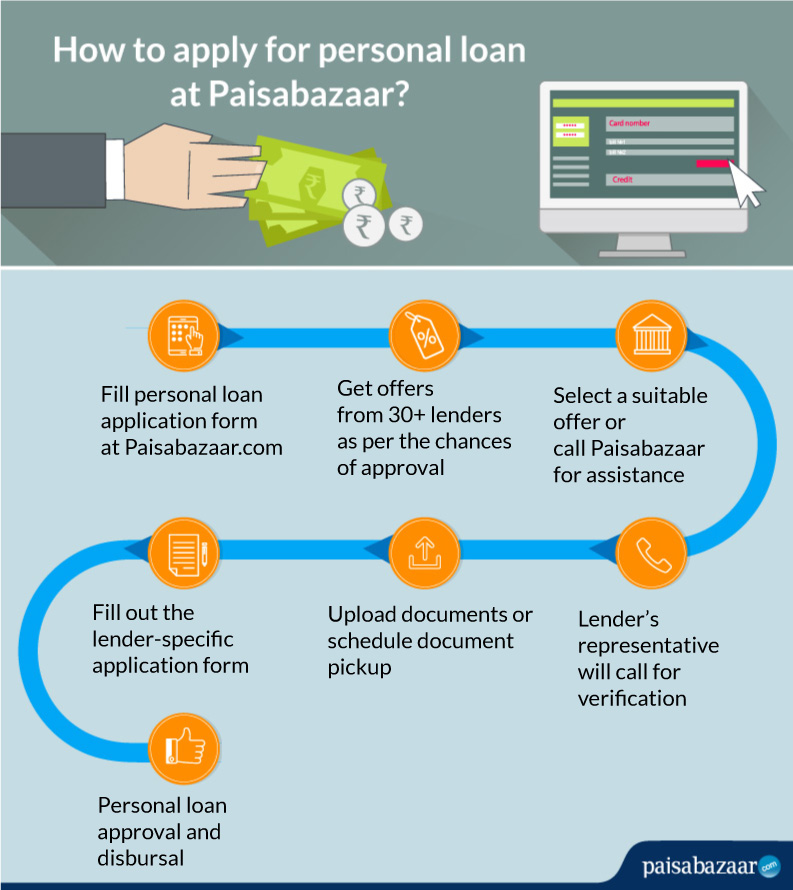 Follow the below mentioned steps to successfully apply for RBL Bank Personal Loan with Paisabazaar:
Get to know the available personal loan offers as per your eligibility criteria by visiting Paisabazaar and filling out a form
You will be redirected to a page with ideal bank options as per the chances of approval
Either select a lender from the list offered to call Paisabazaar for further assistance
Complete and submit the application form to process your loan application

Check Your Free Credit Score to Know Personal Loan Eligibility Check Now
Personal Loan Verification Process
Paisabazaar forwards your personal loan application to the lender you have selected
The lender's representative calls you for verification and schedules documentation pickup
Once the documents are verified, the loan gets approved and you get another verification call from the representative that is followed by the terms and condition of the loan
Once you agree with the lender's offer, the loan amount gets disbursed to your account within a few working days
Check RBL Bank Personal Loan Application Status
Open https://rblbank.rupeepower.com/application-status
Enter your reference number (including # symbol with reference number)
Enter your mobile number
Click on 'submit'
Also Read: RBL Bank Personal Loan Status
Fees and Other Charges
Default interest (delayed payment charges)
2% additional interest per month on overdue EMI amount (to be paid per instalment due per month of delay)
Cheque/ECS/NACH/SI Dishonor charges
Rs. 250 per instance
Foreclosure charges

Not allowed before 12 EMI payments have been completed.
5% of principal outstanding for foreclosure between 13-18 months
3% of principal outstanding for foreclosure beyond 18 months
Nil, if foreclosed using your own funds after 12 EMIs

Processing Fees
Up to 3.5% of total loan amount
Convenience charges
Rs. 999
Stamp Duty/ Agreement Franking Charges
0.2% of total loan amount
Issue of duplicate interest and principal certificate
Rs. 250
Cheque swapping charges
Rs. 250
Charges for CIBIL report
Rs. 50
How to Login on RBL Bank Portal?
Open Login page of RBL Bank portal
Enter your User ID
Click on 'login'
If you are a first time user, you can register yourself.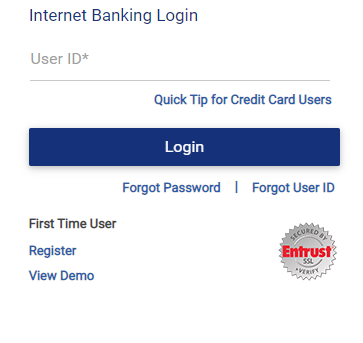 RBL Bank Personal Loan Statement
Open RBL Bank personal Loan Online Page
Enter your User ID
Click on 'login'
If you are a first time user, you can register yourself.
EMI Calculation
Loan principal @ interest

Tenure

1 year
2 years
3 years
4 years
5 years
1 lakh @ 12%
Rs. 8,884
Rs. 4,707
Rs. 3,321
Rs. 2,633
Rs. 2,224
3 lakh @ 12.5%
Rs. 26,724
Rs. 14,192
Rs. 10,036
Rs. 7,973
Rs. 6,749
6 lakh @ 12.75%
Rs. 53,520
Rs. 28,454
Rs. 20,144
Rs. 16,022
Rs. 13,575
9 lakh @ 13%
Rs. 80,385
Rs. 42,787
Rs. 30,324
Rs. 24,144
Rs. 20,477
Also Read: RBL Bank Personal Loan EMI Calculation
RBL Bank Personal Loan EMI Calculator
RBL Bank Personal Loan EMI Calculator
Monthly EMI ₹ 15,622
Total Amount Payble ₹ 5,62,395(Principal + interest)
Principal Amount ₹ 5,00,000
Total Interest Payble ₹ 62,395

Your Pre-Approved Personal Loan Offers are Just a Click Away Apply Now
Comparison of RBL Bank PL VS Other Lenders
| | | | | | | |
| --- | --- | --- | --- | --- | --- | --- |
| Particulars | RBL | HDFC Bank | Citi Bank | Axis Bank | ICICI Bank | Bajaj Finserv |
| Interest Rate | Starting from 14% | 11.25% to 21.50% | Starting from 9.99% | 12% to 24% | 11.50% to 19.25 | Starting from 12.99% |
| Tenure | 12 to 60 months | 12 to 60 months | 12 to 60 months | 12 to 60 months | 12 to 60 months | 12 to 60 months |
| Loan amount | Upto Rs. 20 lakh | Upto Rs. 40 lakh | Upto Rs. 30 lakh | Rs. 50,000 to Rs. 15 lakh | Upto Rs. 20 lakh | Upto Rs. 25 lakh |
| Processing Fee | Up to 3.5% of the loan amount | Upto 2.50% of the loan amount | Upto 3% of the loan amount | 2% of loan amount plus GST | Upto 2.25% of loan amount plus GST | Up to 3.99% of the loan amount |
RBL Bank Customer Care
You can call on (+91)22-6115-6300
You can send an email on customercare@rblbank.com
You can write to the corporate office at One Indiabulls Centre, Tower 2B , 6th Floor, 841, Senapati Bapat Marg, Lower Parel (W), Mumbai 400013, India
You can visit the nearest branch
Also Read: RBL bank Personal Loan Customer Care
Benefits of Applying for Personal Loan at Paisabazaar
Easy application process: Applying for a personal loan online is not only an easy process but also saves a lot of time by eliminating the need to visit bank
Document pickup: You don't even have to visit the bank with piles of documents if you apply for a personal loan online. As, the an online application requires minimum documents and the representative calls you to schedule a document pickup
Availability of loan- related information: To help you in every possible way throughout your loan journey, Paisabazaar provides you all the information on its platform. There are various FAQs, bank pages, articles, etc. available on the website to solve your issues/queries
Compare and choose: Paisabazaar is one platform that lets you compare interest rates and other fees and charges offered by various lenders. Therefore, you can compare and choose a lender offering lower interest rate or fees and charges
Important Aspects
Evaluate complete cost of the loan: Apart from interest rate, there are other fees and charges that you may have to pay during the tenure. These charges may include processing fee, late payment charge, prepayment charge, etc. Therefore, it is important to know all the fees and charges and choose the lender smartly
Credit score: A good credit score indicates that you have been regular with your past repayments and hence helps you in a getting a personal loan with lower interest rate. However, it is important to maintain a healthy credit score
Borrow as per your repayment ability: Never borrow a loan amount that you can't repay. Check your personal loan EMIs using Paisabazaar's Personal Loan EMI Calculator and borrow a lot amount that you can repay without any stress
Do not apply with multiple lenders: Avoid applying for a personal loan with multiple lenders at the same time. It may increase the number of hard inquiries on your credit report and may negatively affect the chances of your loan approval as you may appear to be a credit hungry individual
FAQs
Q1. How do I repay my personal loan?
The personal loans by RBL Bank can be repaid through monthly payments i.e. Equated Monthly Installments. The EMIs can be paid through Standing Instructions to debit your RBL Bank account, ECS Facility or post dated cheques.
Q2. How much time would it take for my personal loan to get approved?
RBL Bank typically informs applicants about their loan application acceptance/rejection decision within 10 days from the date of receiving the completed application form along with all necessary documents.
Q3. Can I prepay my RBL Bank personal loan earlier?
Yes, RBL Bank allows borrowers to prepay their personal loans along with the applicable prepayment charges after they have paid at least 12 EMIs.  The applicable prepayment charges are 5% of the principal outstanding if the personal loan is prepaid within 13 to 18 months and 3% of principal outstanding if prepayment is done after 18 months of loan disbursal.
Q4. I have a saving account in RBL bank. Would I get any additional benefits if I avail a personal loan?
Yes, if you have a savings account in good standing with RBL Bank, you may get the benefit of simpler documentation and quicker loan sanction, however such benefits are not guaranteed and are at the discretion of the bank. Also, you can pay the EMI through Standing Instructions to debit your RBL Bank account.
Q5. Does RBL Bank charge processing fees for sanctioning a personal loan?
Yes, processing fees at the rate of up to 3.5% of the loan amount sanctioned is charged by RBL Bank. This charge is deducted from the loan amount at the time of disbursal.
Q6. What are the minimum and maximum loan amounts allowed by RBL Bank as a personal loan?
In case of personal loans, the minimum amount that can be sanctioned by RBL Bank is Rs. 1 lakh while the maximum amount that can be sanctioned is Rs. 20 lakh.
Q7. Does RBL Bank allow co-signing of personal loan?
RBL Bank currently allows applicants to club their income with salaried spouse to enable borrowing of higher loan amounts. However, this facility is subject to the discretion of RBL Bank and the income of the salaried spouse used for clubbing needs to be regular as well as documented in order to qualify.