How to Track the Status of your Personal Loan Application?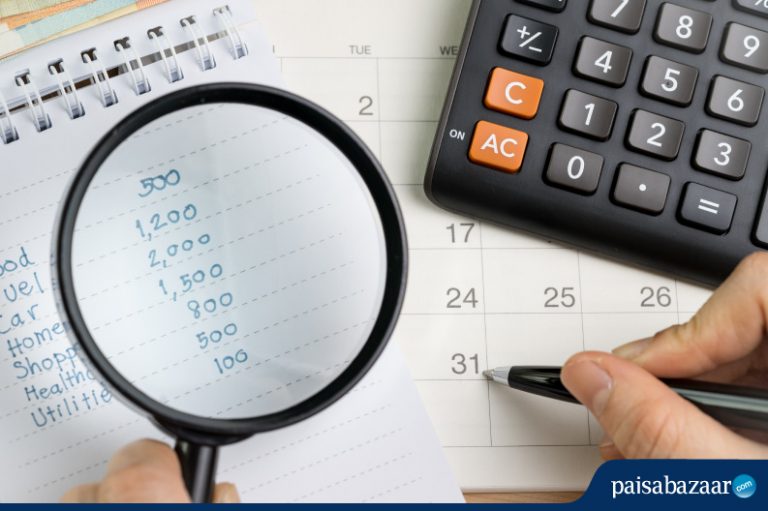 Personal Loans in a way are life saver for most of us and come extremely handy in the crucial stages of our financial requirement. The best part about Personal Loan is the fact that it can be utilized for a number of purposes be it sending your children out of the country for higher education, for clearing out previous debts, for a wedding in the family or for any financial or medical emergency that has occurred.
Though there are a lot of options for personal loans to choose from, but what really matters is the next step after applying for a personal loan? Once we have all the details of our personal loan, we can track the status to know which stage the application is so that it becomes easier for us. Here, we discuss the various ways through which we can track the status of the personal loan application.
How to check Personal Loan Application status online?
The website of Banks and NBFCs have upgraded a lot of functionalities through which people can have easy access to almost everything sitting at home. Below are some of the ways through which you can track the status of the Loan Application. Some of the information that one may need to provide to know the personal loan application status:
Name
Mobile Number
PAN Number
Personal Loan reference number
Date of Birth
Below are a few steps with which you can track your online personal loan application:
Tracking the Loan Application through Net Banking
All the banks and NBFCs have the facility of internet banking with which one can easily check the status of personal loan. The option of tracking the loan application is mainly on the homepage of the financial institution. There is an option of sharing the loan reference number with which one can proceed with the status of the application.
Tracking the Loan Application using Mobile Number
This is a pretty convenient way of tracking the Personal Loan Application. All that one needs to do is to go to the Bank or the NBFC's website. Click on the option of 'Personal Loan' and under that tab, there are numerous options of which one would include, 'Check Loan Application Status'. The information asked on that page will include tracking Personal Loan either through reference number or through Mobile Number in case one forgets or misplaces the reference number. Once you fill in the mobile number, an OTP will be sent to it and you will have to confirm it only then the next step will be taken.
Tracking the Loan Application offline
If one is not comfortable with the online process, they can easily opt for offline methods which can be contacting the customer care of the bank or one can physically visit the bank with the mandatory documents. Just in the rare case if you do not have the reference number, the details can be checked by sharing your PAN number or mobile number.
How Can Personal Loan be useful for you?
Personal Loans are collateral free loans which mean one does not need to give any security or collateral while applying for Personal Loan. There are some benefits of Personal Loan which you can keep in mind before you apply for the same.
It is a Multipurpose loan:
Personal Loans can be used for a variety of purposes. They are the immediate go to option when anyone goes through any financial crunch in life. Be it a medical need or for an educational purpose, Personal Loan's usage is many and extremely convenient at the same time.
Bigger Loan Amount:
With Personal Loan, one can opt for bigger loan amount up to Rs.50 lakh so all the financial needs can be met immediately.
It is online and hassle-free:
Applying for a Personal Loan has never been easier in today's time. One can apply for any loan online without having to visit the bank even once. All the documentation and process is completed online.
Personal Loan Eligibility Criteria:
In order to apply for a Personal Loan in India, there is a eligibility criteria that the financial lenders have set for the Loan Applicants. Some general criteria are:
Age – The minimum age to apply for a Personal Loan is 21. Though different financial institutes have different criteria for Personal Loan, anyone above the age of 21 can easily apply for a Personal Loan.
Location – The location of the loan applicant also plays an important role while applying for a Loan. Some financial lenders do not provide personal loans in certain cities. It is therefore important to contact your bank and ask them first if they provide personal loans in your city or not.
Credit Score – Another important point that the loan applicants must keep in mind is credit score. A good credit score will definitely be taken into consideration over a bad credit score. So if your credit score is not average or good, you can work on improving it and then can apply for a personal loan.
Personal Loan Documents Required
Some of the mandatory documents that are required for a personal loan are:
Proof of Identity (Aadhaar, Passport, Voter ID, Driving License)
Proof of Age (Birth Certificate, Aadhaar card, Passport, Class 10thMark sheet)
Proof of Address (Utility Bills – Water, Gas or telephone, Voter ID, Aadhaar Card)
Proof of Income (Bank statement of previous 6 months, salary slip along with Form 16, proof of continuity of business for self-employed individuals)
  Personal Loan Interest Rate
Personal Loans are collateral free which means one does not need to provide a security or an asset because of this reason the Interest Rate of Personal Loans are higher than the other loans. Usually the interest rate of personal loans in India starts from 10.99% onwards. But financial lenders look into the profile of loan applicants and the Loan Amount before the final interest rate is decided.
Features of Personal Loan
Following are the features of Personal Loan:
It is quick, smooth and paperless. There is no need of visiting the bank and all the process is done online.
The financial institutions also provide Balance Transfer facility which means one can transfer their existing Personal Loan from one bank to another.
Loan Amount up to Rs.50 lakh can be availed through Personal Loan
Personal Loan takes less processing time to get approved as compared to the other loans.