EPF Interest Credited in Employees' PF Accounts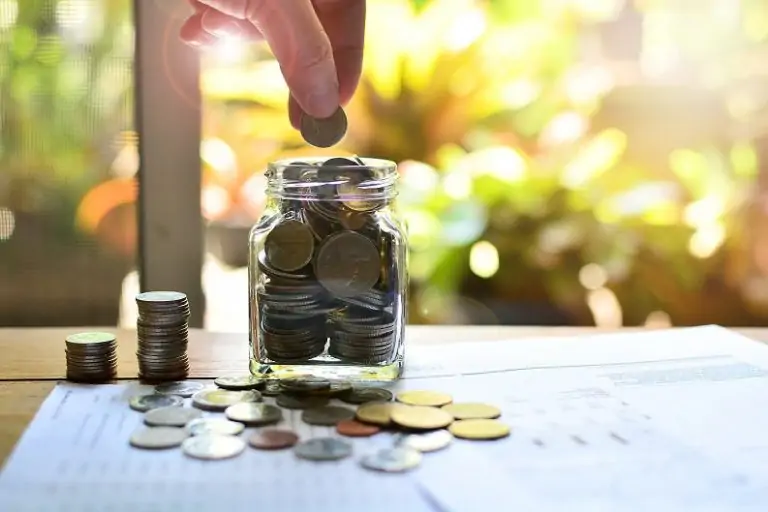 EPFO has credited the EPF interest amount of all PF accounts for 2017-18. The interest amount is credited to the EPF account of employees on 31st March of the end of every financial year. EPFO was not able to credit the interest amount in some EPF accounts by the due date. It had given a clarification that the amount was not credited to some EPF accounts due to some technical issues and that the amount will reflect in EPF passbooks on or before 31st October 2018.
Members of the organization get interest on the accumulated EPF corpus at a rate of 8.55% p.a. It is worth mentioning that no interest is given under the EPS scheme.  The Central Board of Trustees decides the yearly EPF interest rate after consultation with the Finance Ministry. A member contributes 12% of his basic salary + dearness allowance (subject to a maximum of ₹ 15,000) every month. The employer contributes 3.67% of this amount towards the EPF account and remaining 8.33% towards the EPS account of the employee.
How to Check the EPF Interest & Balance Online
A member of EPFO can download his EPF passbook and check all entries. The interest amount credited to the EPF account is mentioned after the contribution entry of March even if the amount was credited on 31st October 2018.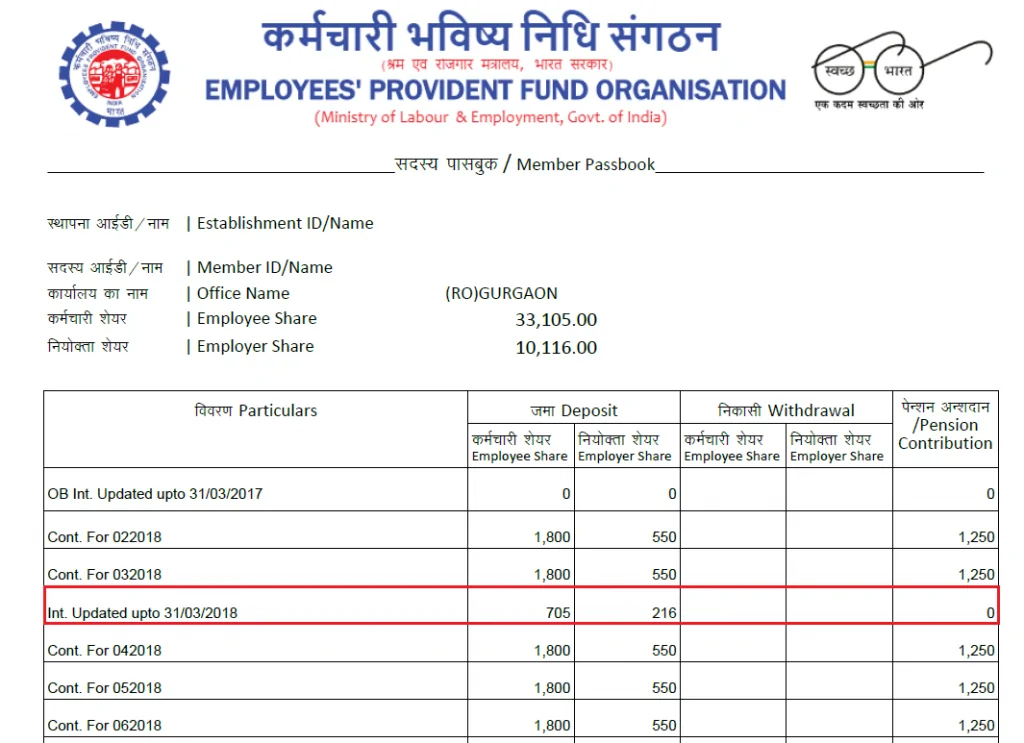 Follow these steps to check your EPF balance:
Visit

EPFO Passbook portal

Login to the portal using your UAN and password

Select the Member ID to view the passbook

Your passbook will be displayed

Check the entry titled "

Int. Updated up to 31/03/2018

"

The credited interest amount will reflect in your passbook
How to Check EPF Interest & Balance through the Umang App
Members of EPFO can check EPF interest and balance through the Umang app as well. However, they have to register their mobile number at the Member e-Sewa portal beforehand to avail this service.
Follow the steps mentioned below to check EPF balance through the Umang app:
Open the Umang app in your smartphone

Select the EPFO from the Government Service Providers list

Select the "

Employee Centric Services

" option

Select the "

View Passbook

" option

Enter the UAN and click on "

Get OTP

"

An OTP will be sent to your registered mobile number

Enter this OTP and click on Login

Your passbook will be displayed where you can find the credited interest amount