Fixed Deposits are one of the safest investment options and quite popular in our country among risk-averse investors. FDs are also called term deposits as they are booked for a fixed term which may range from as low as 7 days and can go up to 10 years. Also, fixed deposits provide guaranteed returns at fixed FD rates thus giving assurance of said returns.
As safe an option as a fixed deposit is, it is equally liquid too, i.e. one can open and close it anytime as per their convenience. Investors have the choice of continuing their FD till maturity or access it before the time, via premature withdrawal. However, it's not advisable to prematurely close your fixed deposit. A credit card against FD is a better option when you immediately need funds. Click the banner below to know about Paisabazaar's credit card against FD.
Read more about Paisabazaar Step Up Card here.
Now when it comes to knowing how to close an FD, it is important to know that there are two modes to exercise FD closure. The first one is closing FD on maturity while the other one aids those who wish to close FD before maturity.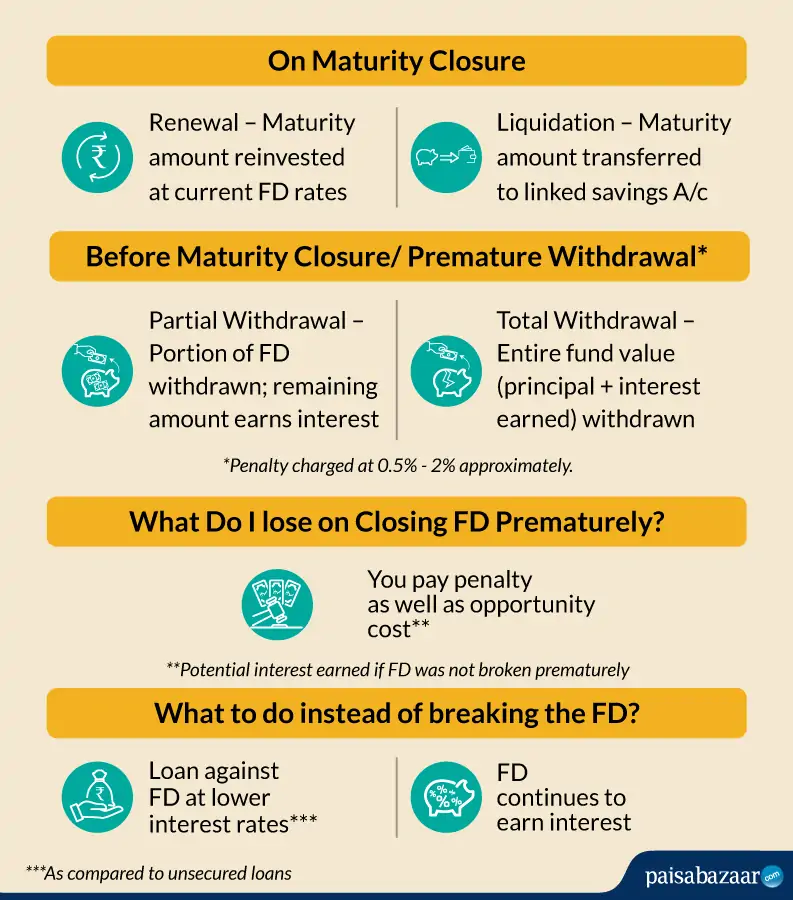 Let's first talk about how to close FD on maturity.