One of the many advantages of investing in a fixed deposit is loan against FD. Oriental Bank of Commerce offers this benefit over its fixed deposits. This facility is offered to fixed deposit holders to help them attend to their emergencies without having to break FD.

What is a Loan against Fixed Deposit?
A loan against FD is simply taking a loan by keeping your FD as alien so as to meet financial requirements.  The loan is offered at lower interest rates as compared to high rates charged by unsecured loans.
To meet the financial requirements, taking a loan against FD is comparatively better than liquidating FD for two reasons:
Deposit holders are charged with premature withdrawal penalties for liquidating fixed deposits before maturity. However, no processing fee is charged for taking a loan against the FD.
Without disturbing the monetary future planning with liquidating the fixed deposit, one can easily get monetary assistance in the form of a loan to meet urgent requirements.

Who can get an OBC Loan against FD?
Oriental Bank of Commerce has set eligibility criteria to offer loans against FD, which include:
An individual has to be of Indian nationality and should be of 18 years and above
Firms/companies provided the offered deposits are in the name of those firms/companies
How much loan can be taken against OBC Fixed Deposit?
OBC offers loans against FD as per the limits tabulated below:
| | |
| --- | --- |
| Time/Type of Loan | Limit (% of deposit amount) |
| Against self-deposit of tenure less than 6 months | 95 |
| Against self-deposit of tenure 6 months and above | 90 |
| Against third-party deposits | 85 |
Interest charged on OBC Loan against FD
Since the bank extends two types of loans against fixed deposit, interest rates vary accordingly, viz.:
Loan against self-deposits: 1% over the applicable FD rate
Loan against third-party deposits: 2% over the applicable FD interest rate (keeping MCLR I check)
Benefits/Advantages of OBC Loan against FD
Apart from the features stated above, the below-mentioned points are added benefits:
The bank, except from up to 95% of loan against FD, also provides the overdraft facility of up to Rs. 500 lakh or Rs. 5 crore
The loan repayment responsibility is equally spread among all the deposit holders, in the case of a joint FD account, which lowers the burden of the prime deposit-holder
The above point provides all the co-holders to repay the loan amount
The loan offered is free from lien and restraint
How to Apply for Loan against FD from Oriental Bank of Commerce?
Follow the steps mentioned here to successfully apply for a loan against FD with OBC:
Step 1: Visit the official website of the Oriental Bank of Commerce and scroll to the bottom of the homepage
Step 2: Click on 'Retail Loans in the bank'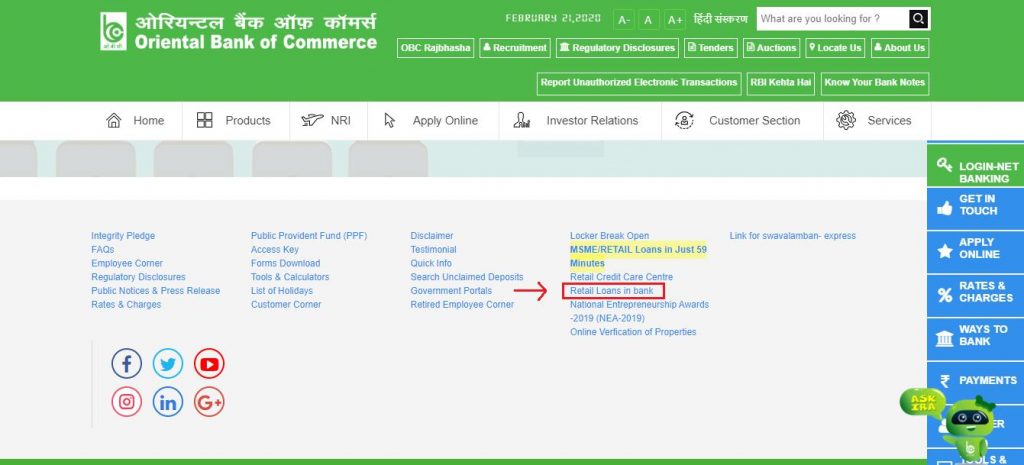 Step 3: Click on 'Other Retail Loan'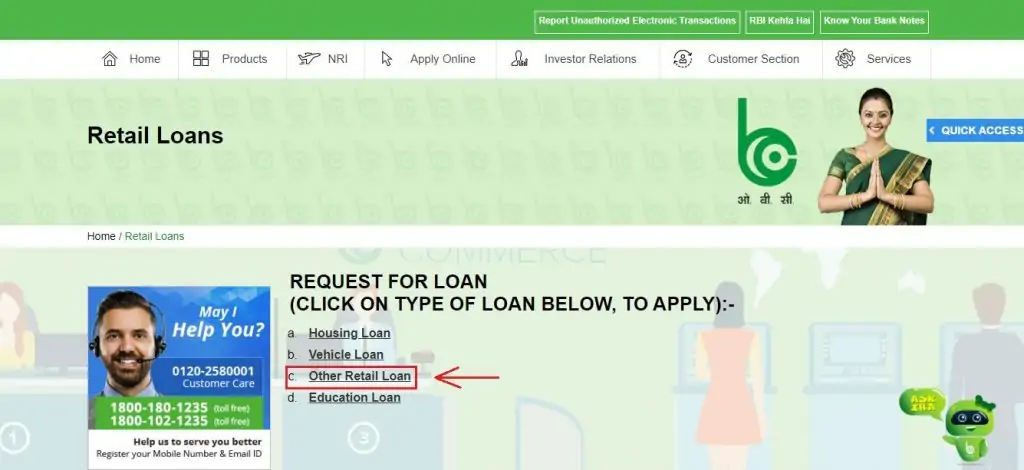 Step 4: Choose the 'Retail' option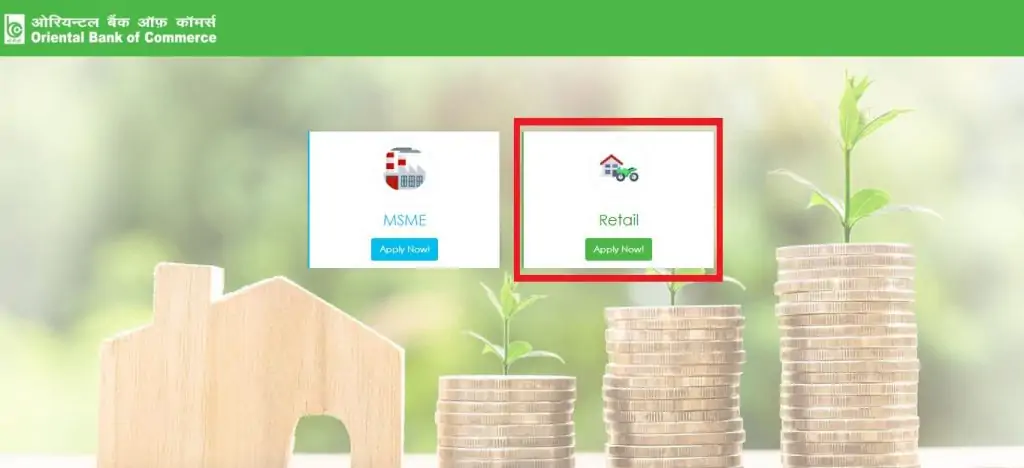 Step 5: Click on the 'Existing Customer' icon since loan against FD is available for existing customers only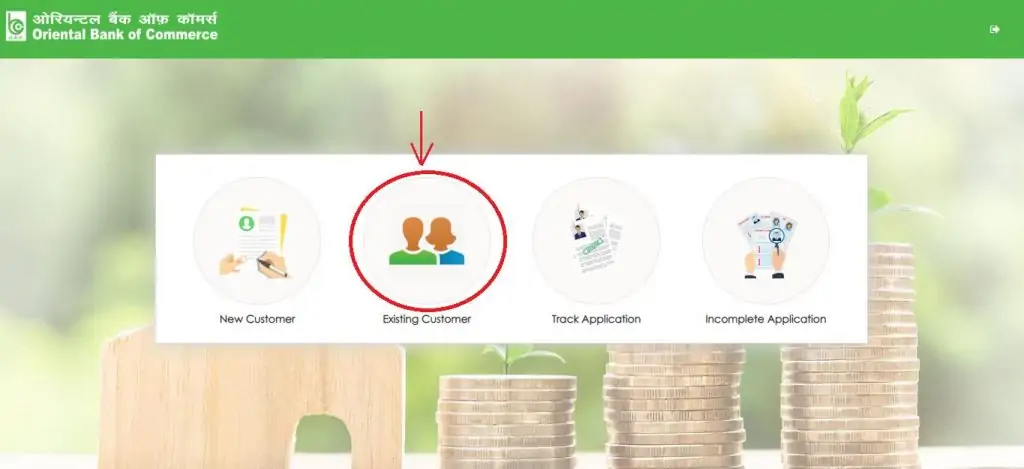 Step 6: Enter the OBC Customer ID and registered mobile number and click on 'Verify'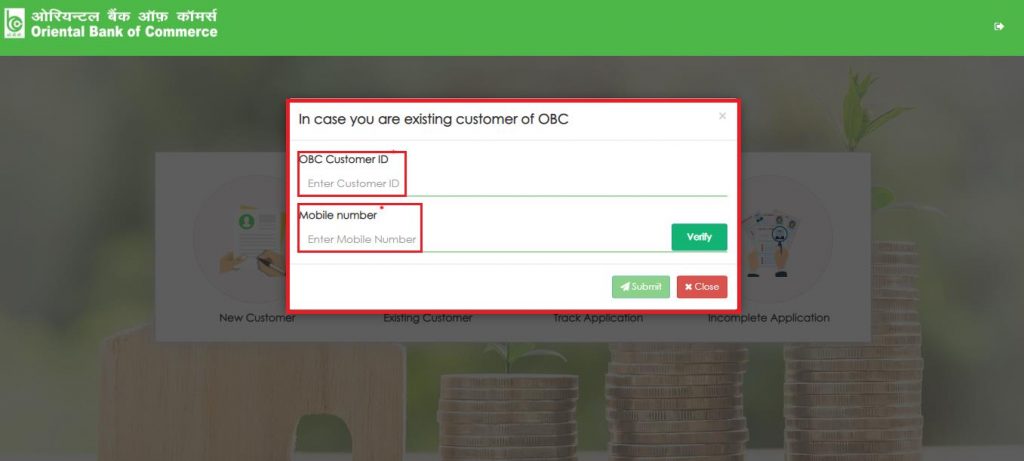 Once the details entered are successfully verified, the applicant shall be redirected to the application portal.
Documents Required to Apply for OBC Loan against FD
The following documents must be checked with when applying for an OBC loan against deposits facility:
Duly filled application form
Fixed Deposit details
Valid identity proof
Passport size photographs
Duly signed agreement letter
Frequently Asked Questions (FAQs)
Q. Who can apply for an OBC loan against FD?
The loan against FD with the Oriental Bank of Commerce is extended to all adult Indian nationals, HUFs, firms & companies, trusts, societies, clubs, associations of persons, etc.
Q. What is the maximum amount of loan against FD that one can take from OBC?
A maximum of 95% of the deposit amount can be taken as a loan against FD.
Q. What is the OBC overdraft limit?
The bank has set a limit of Rs. 500 lakh beyond which it does not provide an overdraft facility.
Q. Can I take a loan against an FD booked with another bank?
No. The oriental Bank of Commerce does not provide such facility.