ESAF Small Finance Bank FD Interest Rates (p.a.) Highlights 2022

Highest slab rate
7.25% (for 2 years to less than 3 years)
For 1 year
5.50%
For 2 year
7.25%
For 3 year
5.75%
For 4 year
5.75%
For 5 year
5.25%
The interest rates are updated as of 22 September 2022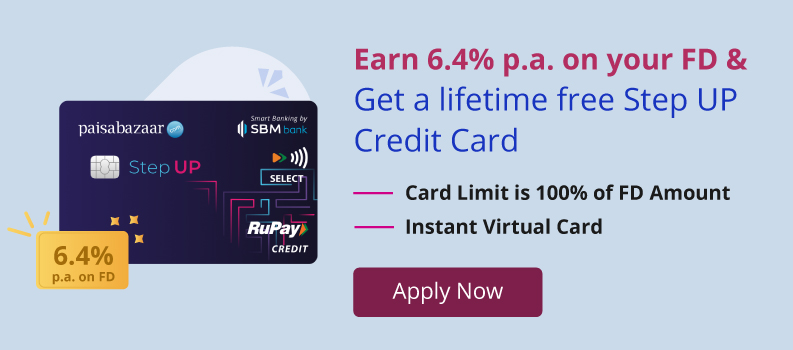 ESAF Small Finance Bank FD Rates 2022
Fixed Deposit Interest Rates on Domestic deposits of less than Rs 2 crore w.e.f. 13 May 2022
Period
Interest Rates (% p.a.)
Regular Citizens
Senior Citizens
7 days to 14 days
4.00
4.50
15 days to 59 days
4.50
5.00
60 days to 90 days
5.00
5.50
91 days to 182 days
5.25
5.75
183 days to 1 year
5.50
6.00
1 year 1 day to less than 2 years
6.60
7.10
2 years to less than 3 years
7.25
7.75
3 years to less than 4 years
5.75
6.25
4 years to less than 5 years
5.75
6.25
5 years to 10 years
5.25
5.75

NRO Fixed Deposit Interest Rates of deposits less than Rs 2 crore w.e.f. 13 May 2022
| | |
| --- | --- |
| Period | Interest Rates (% p.a.) |
| 7 days to 14 days | 4.00 |
| 15 days to 59 days | 4.50 |
| 60 days to 90 days | 5.00 |
| 91 days to 182 days | 5.25 |
| 183 days to 1 year | 5.50 |
| 1 year 1 day to less than 2 years | 6.60 |
| 2 years to less than 3 years | 7.25 |
| 3 years to less than 4 years | 5.75 |
| 4 years to less than 5 years | 5.75 |
| 5 years to 10 years | 5.25 |
NRE Fixed Deposit Interest Rates of deposits less than Rs 2 crore w.e.f. 13 May 2022
| | |
| --- | --- |
| Period | Interest Rates (% p.a.) |
| 1 year 1 day to less than 2 years | 6.60 |
| 2 years to less than 3 years | 7.25 |
| 3 years to less than 4 years | 5.75 |
| 4 years to less than 5 years | 5.75 |
| 5 years to 10 years | 5.25 |
Types of ESAF Small Finance Bank FD Schemes
Regular Fixed Deposit (With Reinvestment of Interest Component)
Minimum deposit amount: Rs 1,000
Tenure: 7 days to 10 years
Loan against deposits/overdraft facility is available
Auto-renewal and nomination facility is also available
Depositors can opt for quarterly or monthly payout option
In case of the monthly interest pay-out option, the interest will be paid monthly at a discounted rate
Additional 0.50% interest rate is offered to senior citizen FD depositors
Hrudaya Deposit
In this scheme, depositors get an opportunity to engage with the lowest strata of the society and can extend their involvement to other social classes
Depositors get the option of serving the unbanked and under-banked segments of the society
Depositors have an option to select the group of borrowers, geography and the purpose for which they want their deposit to be used for
This scheme is available to both resident and non-resident Indian individuals
Minimum deposit amount: Rs.1 lakhs
Tenure: 1 year and above
Premature withdrawal facility is available
Premature Withdrawal of Fixed Deposits
No interest will be paid if deposits are prematurely withdrawn before the completion of 7 days from the date of deposit
Interest will be paid after deducting the penal rate from the applicable rate. The applicable rate would be lower of the following two conditions:

The interest rate for the original/contracted tenor of the deposit
The interest rate which was applicable at the time for the period of deposit for which the FD remained with the bank
ESAF Bank FD Calculator
Before investing in a fixed deposit with ESAF Small Finance Bank, customers must check the maturity amount using the ESAF FD calculator online at Paisabazaar.com. Furnish simple details including the principal amount (deposit amount), FD tenure, and the applicable bank FD rates.
FAQs
What is the highest ESAF FD rate available?
Currently, the bank is giving a maximum of 7.25% interest rate for tenures of 2 years to less than 3 years.
How much extra interest can a senior citizen earn?
ESAF Small Finance Bank allows 0.50% extra interest rates to senior citizens (60 years or above).
What if I don't have a PAN card?
Customers who do not have a PAN card or have lost it can submit Form 60/61, properly filled and duly signed, to apply for ESAF Bank fixed deposit scheme.
Does the ESAF Bank give fixed deposit options to NRIs?
Yes. The bank offers its NRI customers to apply for FD. Call at +91 4877 – 123 622, 123 623 or write to nrihelpdesk@esafbank.com for details.