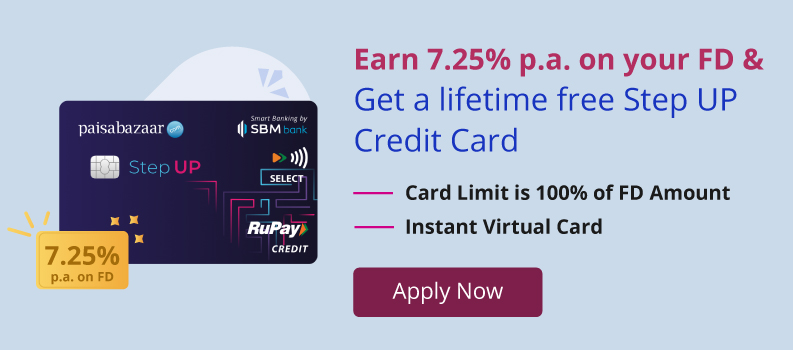 हिंदी में पढ़े
Fixed Deposit has always been one of the top runners in the field of investment to park one's savings. Especially when it comes to low-risk options, investors tend to turn towards fixed deposits. With an ever-changing investment arena, FD provides risk-averse investors with assured returns coupled with decent rates. Also, this option provides interest at a fixed rate, irrespective of any changes in the card rates whatsoever.
However, there has been a significant shoot in awareness towards other investment options where debt mutual funds are fore-runners, undoubtedly. In such a scenario, it becomes crucial to understand which option works best for you. Is it FD or Debt Funds?
Here is a clear comparison of debt funds vs. FD that shall help you comprehend your options in a better manner:
Criteria
Fixed Deposits
Debt Mutual Funds
Returns
Independent of the fluctuations in the market as fixed deposits are not market linked
Dependent on the fluctuations in the market since debt mutual funds are market-linked (bonds, etc.)
Risk Factor
Guaranteed returns lead to negligible risk involved
There is significant risk involved and this risk is influenced by market fluctuations
Liquidity
Most of the fixed deposit schemes can be closed prematurely on payment of a penalty charge that may vary from 0.5% to 2%

Some providers may not charge any premature closure penalty

Debt funds can be redeemed anytime. However, in some cases, there is exit load applicable which varies across fund houses (usually around 1%)
Charges
There are no charges levied by the banks or other financial institutions for opening/maintaining an FD account
Expense ratio ranging from as little as 0.2% to 2.25% at the maximum

This is the fee charged by fund houses to manage the debt funds. Higher charges are applicable for regular plans

Taxation
Interest from FD taxed as per the slab rate; 10% TDS on interest earned more than Rs. 40,000 (Rs. 50,000 for senior citizens)
Short term capital gains (redeeming within 3 years) are taxed as per your tax slab

Long term capital gains (redeeming after 3 years) are taxed at 20% after indexation

Tax Deduction
Tax Saving FD schemes maturing in 5 years qualify for tax deductions u/s 80C (up to Rs. 1.5 lakh)
 No tax-saving scheme is there in debt mutual funds

(ELSS is the only tax-saving option, but since it is Equity-linked, it does not fall into debt funds category)
Both options provide you with opportunities to invest for as low as Rs. 100. Lowest tenure for fixed deposit starts from 7 days whereas, for mutual funds, this is limited to 1 day only (overnight funds).
Therefore, before deciding on which option to go for, it is advised to draw a stern comparison evaluating the two, viz. FD vs. Debt Mutual Funds.
Top Performing FDs vs. Debt Mutual Funds
| | | | |
| --- | --- | --- | --- |
| Bank Name | Returns (in %) | Debt Fund Name | Returns (in %) |
| Fincare Small Finance Bank | 9.00% | Franklin India Ultra Short Bond Fund – Super Institutional Plan | 9.87% |
| Utkarsh Small Finance Bank | 8.50% | Aditya Birla Sun Life Savings Fund | 9.04% |
| DCB Bank | 7.70% | ICICI Prudential Ultra Short Term Fund | 8.77% |
| IDFC First Bank | 7.50% | IDFC Ultra Short Term Fund | 8.59% |
| Yes Bank | 7.25% | SBI Magnum Ultra Short Duration Fund | 8.48% |
Note: The aforementioned rates are applicable for a duration of 1 year and are subject to change without prior notice.
Tax Implication
Tax on FD: As far as taxation is involved, interest earned on fixed deposits is taxable as per the tax slab with applicable cess/surcharge. TDS @ 10% is charged on interest income exceeding Rs. 40,000 (Rs. 50,000 for senior citizens). If you fall under tax slab rates of 20% or 30%, you will be required to pay tax over the TDS charged. There is no tax for those with an annual income of up to Rs. 2.5 lakh. Further, depositors can claim tax deductions on FDs of up to Rs 1.5 lakhs per financial year.
Tax on Debt Funds: The taxation of debt mutual funds is somehow different. Returns on debt funds redeeming within 3 years (Short Term Capital Gains) are taxed as per your tax slab after adding it to your annual income. For returns on investments redeeming in more than 3 years, aka Long Term Capital Gains, are taxed at 20% post-indexation. For those falling in higher tax slab, investing in debt funds is a better choice.
Conclusion
When drawing a comparison between debt funds and fixed deposits, an important point is capital protection. By this, we mean protection of the money invested in either of the investment instruments. Also, there is an insurance of Rs. 5 lakh provided to you (investors of bank FDs) making fixed deposits safer. No such guarantee is bestowed if you are investing in mutual funds. So, we can say that as far as capital protection is concerned, fixed deposits clearly fair well.
Thus, if you are a traditional investor who wishes to play safe, fixed deposit will always be the primary choice of investment. If you think you can take some risk in order to earn higher returns, and have a decent knowledge of market-linked investments, debt mutual funds are a good-to-go option.
Keeping all the aforementioned points in mind, the selection of fixed deposit and debt funds depends largely on your goals. If you want to take some risk and do not shy away from some uncertainties, debt funds may prove beneficial. If you are more inclined towards keeping your money safe so as to keep away from considerable risks, investing in a fixed deposit might be one of the best answers.