For Indians, investing in a fixed deposit has always been one of the preferred choices. There is very low risk involved while the returns are guaranteed. Also, fixed deposits are not market linked thus market volatility plays no part, thus, an ideal choice for those who are less aware of the capital market.
What is a Fixed Deposit?
Fixed deposit is a financial instrument in which there is a fixed rate of interest for a fixed period of time. Tenure of deposit can range from as little as 7 days and it can stretch out till 10 years (20 years in some banks).
Here, investors are offered with a higher rate of interest and thus the returns are ascended as compared to keeping one's money in a savings account.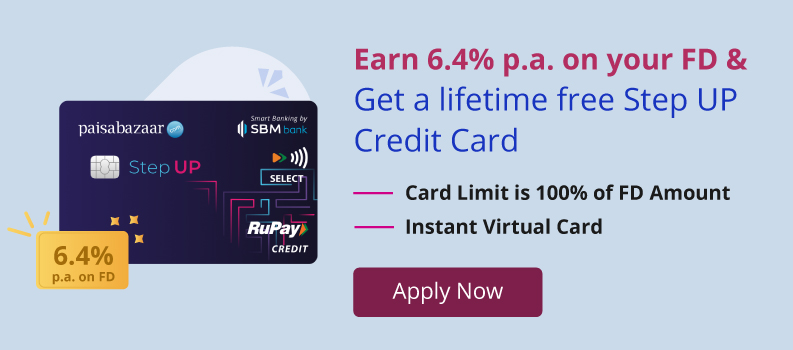 Benefits of Fixed Deposit in India
The following are some of the key benefits that ace-up fixed deposit investments:
Safe Investment Option with Guaranteed Returns
Fixed deposits are one of the safest options present in the market. Unlike other investment options like mutual funds, FDs are not market-driven. FD investors are provided with a rate of interest that remains the same throughout the FD tenure. Investors, at the time of booking the FD, know what to expect from their investment. This also helps in better financial planning.
Encourages Habit of Saving
Saving is a habit not many excel but all wish to have a good balance to rely upon in times of need. Fixed deposits help in extending the same. Since investing in a fixed deposit account does not attract any significant risk, people are less hesitant to invest in the same.
Also, since it is a liquid option, depositors have a sense of satisfaction that if an emergency arises, all they need to do is break the FD prematurely and remedy the emergency. The penalty is negligible and sometimes counts next to nothing (i.e. no penalty in certain banks).
Backed with Deposit Insurance of Rs. 5 lakh 
Bank fixed deposits (retail banks and small finance banks, both) are backed with an insurance of Rs. 5 lakh. This cover is provided by DICGC (Deposit Insurance and Credit Guarantee Corporation) which is a wholly-owned subsidiary of the Reserve Bank of India or RBI.
In case the bank defaults, i.e. goes bankrupt and becomes unable to return the account holder's savings or deposit amount, DICGC steps in and pays Rs. 5 lakh as compensation. Earlier, this cover was of Rs. 1 lakh, which has recently been increased to Rs. 5 lakh, as per the Union Budget 2020 released on 1st of February 2020.
Irrespective of the amount of deposit made in FD, be it even less than the insurance cover (of Rs. 5 lakh), investors will be paid with the full coverage amount.
All the banks provide their customers with tax-saving FD options which help in bringing down their taxable income, which in turn, pulls down tax to be paid too. Investors can put in up to Rs. 1.5 lakh of the amount in a tax-saving fixed deposit which can be quoted in deductions u/s 80C of the Income Tax Act, 1961.
These schemes come with a lock-in period of 5 years, i.e. before 5 years, no premature withdrawals can be made (only in case of the untimely death of the deposit holder).
Higher FD rates for Senior Citizens 
Senior citizens are offered higher fixed deposit interest rates. This practice is adopted by most banks and non-banking financial companies as well. The additional interest rates for senior citizens usually ranges from 0.25% to -0.65% above the standard FD interest rates.
Flexibility in Interest Payout 
Interest earned in a fixed deposit is paid in two ways, viz. cumulative and non-cumulative. Cumulative option translates to accumulation (buildup) of interest on which further interest is earned (interest on interest aka compounding effect) and paid on maturity. The non-cumulative option is the exact opposite of the cumulative one. Here the interest is paid on regular intervals, as chosen by the depositor, be it monthly, quarterly (every 4th month), half-yearly or yearly.
For those looking for regular income, non-cumulative options suit well, otherwise, it is better to go with the cumulative one so as to earn maximum returns by letting the power of compounding work.
Facility to Avail Loan against FD 
Instead of taking an unsecured loan at a high rate of interest, fixed deposit holders have the option to finance their emergency themselves, i.e. by taking a loan against their own fixed deposit. A small percentage (0.5% – 2%) of interest is charged over the applicable fixed deposit rate.
This way, one does not need to pay hefty interest rates (like that in an unsecured loan) and does not have to compromise on the FD interest as well. Also, there is no need to break FD too.
As safe an option FD is, it is equally easy to comprehend too. For an amount of Rs. 1 lakh for 1 year @ 8% interest, there will be a profit of Rs. 8,243 (quarterly compounding). No market fluctuation shall bring this amount down. There is no need to monitor the FD on a daily basis, unlike other investment instruments like equity funds. There are no market-related dips involved in FD.
However, if the depositor chooses to withdraw the FD amount before maturity, there shall be a downward shift for sure.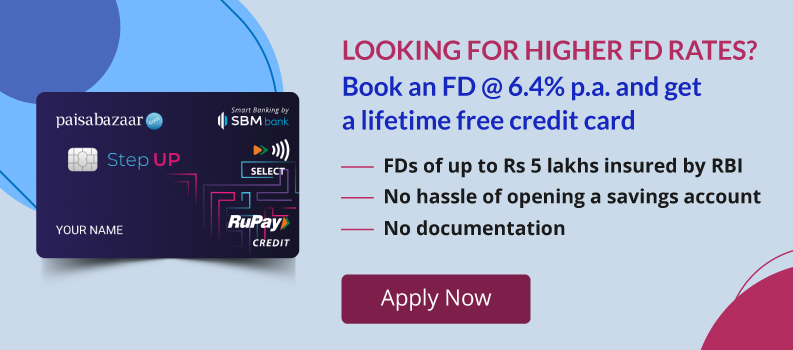 Who should Invest in Fixed Deposits?
If you're someone who does not want to take market-related risks and is okay with decent returns, FD will work well for you.
If you have taxable income and are looking for a tax-saving safe investment option, you should consider FD. It will allow you up to Rs. 1.5 lakh of Income Tax Deductions u/s 80C of the IT Act.
If you're a retired person who wants a regular income, invest your savings in different FD schemes across various banks and go for the non-cumulative option. In this option, you will get the regular interest that will act as your income post-retirement.
If you're a housemaker who has a certain amount to invest, it would be good for you to analyse the FD option. This is because fixed deposits do not carry any significant risk.
Check and compare the best-fixed deposit schemes as well best FD rates offered by top banks in India: