What are the Costs Involved in Taking a Home Loan?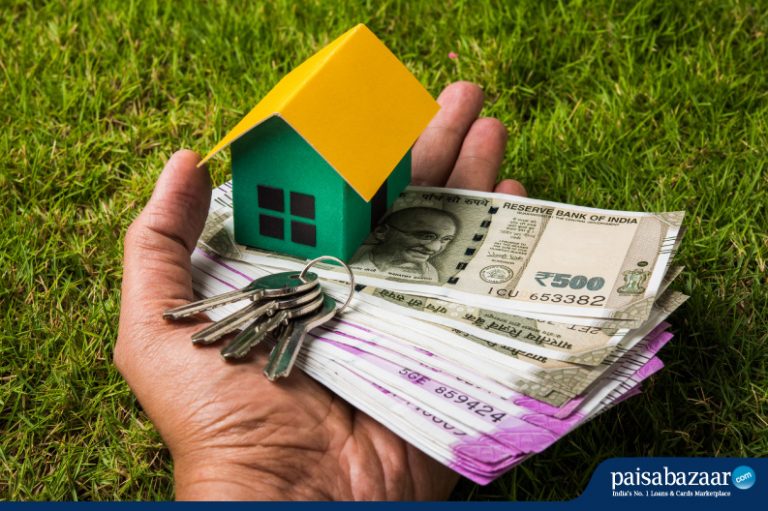 Home loan provides contentment to a borrower but that comes with a lot of money. Taking a house loan is considered as one of the most important financial decision in an individual's life. Lot of money or savings are involved in taking a home loan. Home loan being the biggest loan on one side can be the cheapest loan availed on the other side because of its interest rate, tenure and repayment cycle. Home Loan is often called as a tangible asset, as with course of time it tends to appreciate.
People also take home loan as an investment. Though, some are not aware of the risk involved or additional charges that may get levied once home loan gets sanctioned. Home loan is not just a loan but also a long-term association with the lender(s). This association can be anywhere between 15-30 years. Generally, home loan applicants are more cautious about the interest rates and tend to overlook the hidden costs or related charges attached to it. Before applying for a home loan, applicant should be well aware of the costs involved and the monthly EMIs on housing loan. Now, let's discuss various costs involved in taking a home loan:


Application Fee: For conducting verification, a lender requires some preliminary expense which is termed as application fee. Application fee could be charged by lenders which is between Rs. 1000 – Rs. 5000 approximately.
Processing Fee: It basically covers the cost of credit appraisal and ranges between 0.50% – 1.00% of the loan amount plus applicable taxes. Processing fee depends on the applicant's loan type, income and profile.
Technical Valuation Charges: Valuation charges are levied for the assessment of the property. In case of home loan; two valuations are performed for high-value properties and on the basis of lower value out of the two, loan is sanctioned.
Administrative Fee: Fee charged after the loan gets sanctioned is termed as administrative fee. Whereas, fee before the sanction of loan is known as processing fee. It varies from lender to lender that which fee to charge from the borrower.  
Balance Transfer Charges: If in case the borrower wants to change his/her lender to opt for cheaper interest rates. He/she is supposed to pay the home loan balance transfer fee to the current bank in order to avail the feature.
Pre-payment Charges: Prepayment charges are levied by the banking institutions and financial bodies and NBFCs (Non-Banking Financial Companies). Wherein a borrower pre-pays outstanding loan amount in full or in part. Pre-payment fee is to be charged not on home loans with floating rates but on fixed rate home loans.
Legal Fee: For the scrutiny of the legal documents that include agreement of sale or purchase. Banks and NBFCs charge legal fee for the same. 
Franking Fee: Around 0.1% to 0.2% of the loan amount in form of stamp duty is charged on the property agreement with the builder/seller. However, the stamp duty charge is applicable only in few states.
Notary Fee: In case of NRIs (Non Resident Indians) home loan. KYC (Know Your Customer) and the POA (Power of Attorney) is required to be notarized by the Indian embassy or any local notary which is located abroad.
Indemnity Cost: This cost is levied by taking the borrower in confidence that if the builder finds difficulty in getting the approval or the property tax is yet to be paid in full, borrower will insure to pay the fee in advance.
CERSAI Charges: (CERSAI) Central Registry of Secularization Asset Reconstruction and Security Interest is a central online security interest registry of India. The main purpose of CERSAI is to check and keep a track of frauds in lending against equitable mortgages. Frauds include taking multiple loans on the same asset or property. Therefore, to check the frauds additional charges are there for the same.
Recovery Charges: If any borrower fails to repay the EMI (Equated Monthly Instalment) for a month. Then the lender needs to undertake certain procedures in order to recover the cost. So, lenders charge an additional recovery fee from the borrower.
Documentation Fee: Nominal fee of Rs. 500 – Rs. 2000 is charged for getting the loan agreement signed and getting the ECS (Electronic Clearance Service) mandate activated. 
Check Also: Home Loan Prepayment Calculator
Hence, it is always better to check all these mentioned costs and hidden charges before applying for home loan. At paisabazaar.com you can check and compare the best available home loan deals and choose the lowest interest rates, absolutely free.