Citibank, along with its internet banking and mobile banking services, provides its customers with the option to transfer inter-bank funds using the Citibank BHIM UPI mobile app. Citibank has collaborated with the BHIM app which is an initiative by NPCI (regulated by the Reserve Bank of India).
In order to transfer funds from one bank account to another bank account, it is important that first of all, you register with the Citibank BHIM UPI app. To use UPI, you require a smartphone, debit card and a safe network connection. Read on to know the steps to register, how to send money via UPI and to request funds.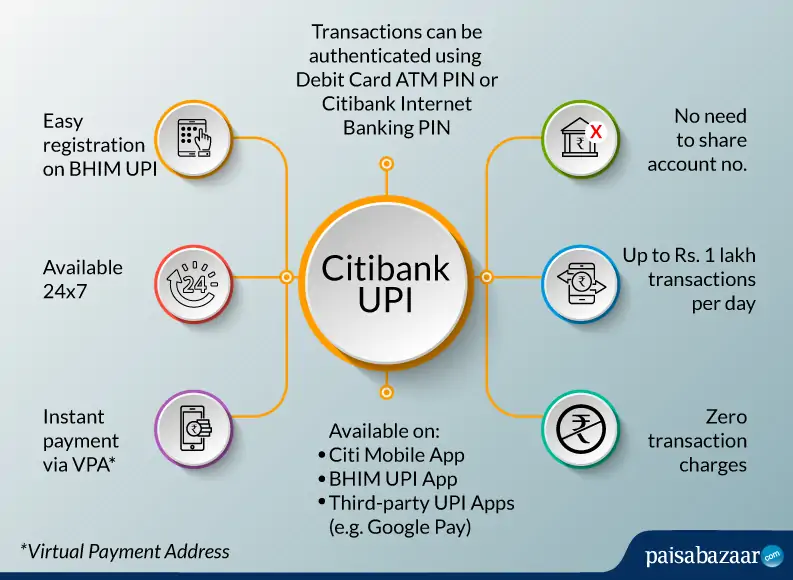 What is a UPI Account?
All banks that participate in UPI allow their account holders to send and receive money through a VPA (Virtual Payment Address). This eliminates the need for entering additional bank information such as account number, IFS code, etc.