Credit Cards for First Time Users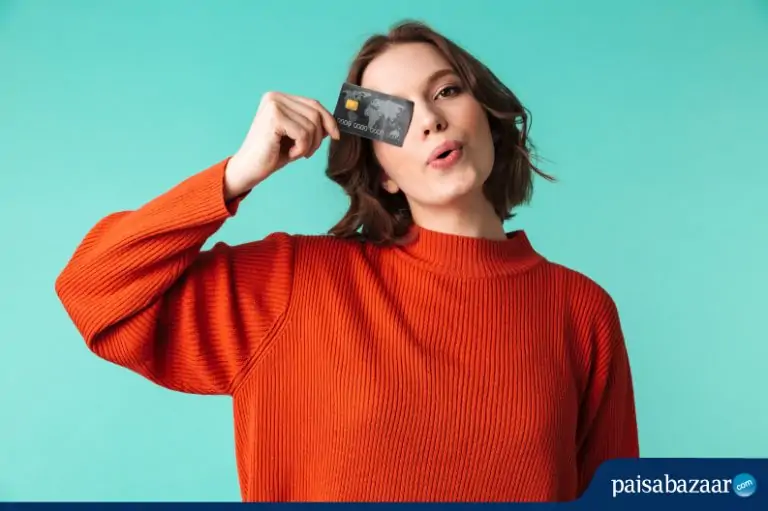 Now that you think you can manage your finances well and you need an emergency backup to meet your financial requirements, credit card is the first option that comes to your mind. The first thing you do is to apply for a credit card and immediately and there you hit the first hurdle, the limited variety of credit cards for first time users. Banks are reluctant to issue an unsecured credit card to first time users, as they have limited credit history. Still there are a few banks that issue credit cards to first time users and we are help to you in deciding your first credit card.
Credit cards are a way to secure a loan continually, just as long as you are able to pay it back. They come especially handy in the times of emergency so having one is really beneficial. On top of it they offer security, so if there is any unauthorized transaction you will have to bear minimum liability or no liability at times.
Credit score is a very important criterion when it comes to issuing a credit card, new applicants such as students or those that got a job for the first time also don't have a credit history, so banks are cautious when issuing a credit card to these people and understandably so. The Banks that do issue you a credit card will in turn give you a low credit limit; this is to ensure limited liability of the bank in case the new customer defaults on the credit. However, if you pay your bills on time for at least 6 months you can contact the bank to increase your credit limit.
Suggested Read: How Banks Determine the Limit on your Credit Card
In case you have a credit score because of a loan or mortgage you took then you can apply for any of the regular credit cards as long as you meet their eligibility criteria.
Listed below are a few credit cards for first time users.
Regular Credit Cards
HDFC MoneyBack Credit Card
ICICI Bank Platinum Chip Credit Card
Kotak PVR Gold Credit Card
Premium Credit Card
HSBC Visa Platinum Card
HDFC Regalia First Credit Card
HDFC MoneyBack credit card is an excellent choice for new customers looking to get a credit card and build their credit score. To be eligible for this credit card the applicant must be between 21 and 65 years of age. The MoneyBack credit card offers 2 reward points for every ₹ 150 spent where 100 reward points equal to ₹ 20. The card also offers accidental death insurance, fire, and burglary protection as long as the user does 4 transactions in a month.
ICICI Bank Platinum Chip Credit Card
The ICICI Bank Platinum Chip credit card is a no frill credit card that offers its users the convenience and security of credit card along with basic features like fuel surcharge waiver, and Payback points. The applicant must be at least 23 years old to apply for this credit card. The annual fee of ₹ 99 will be reversed if the user spends more than ₹ 50,000 in an anniversary year.
Kotak Mahindra Bank offers Kotak PVR Gold credit card that caters to the requirements of the movie goers. With this card, the user get to enjoy up to 24 movie tickets in a year. However, one can only avail the benefit of free tickets in a month if they spend ₹ 10,000 or ₹ 15,000 in a month to receive one or two tickets respectively depending on their spends.
HSBC Visa Platinum Card is a premier credit card that is available to those that are new to credit. To be eligible for this credit card applicant must be 18 years of age with a net annual income of ₹ 4.00 Lakh. The rewards and benefits on this card are unparalleled; users get to have discounts on movie, dining, hotel, and telecom payments. The users also get to convert Air miles on Jet Airways and Singapore Airlines.
HDFC Regalia First Credit Card
This is one of the best credit cards for first time users. HDFC Bank also gives premier credit card to first time users. The credit card offers a host of benefits that include airport lounge access through priority pass membership. Users can convert their reward points to air miles. Users also get air accidental death insurance and medical insurance up to ₹ 10.00 Lakh when abroad. The eligibility criteria for Regalia First credit card includes; Applicant must be between 21 and 60 years of age with gross monthly income of ₹ 40,000 for salaried individuals. Self Employed individuals should be aged between 21 and 65 years with income tax returns of more than ₹ 5.00 Lakh
If your application for these credit cards is rejected you can apply for a secured credit card, a secured credit card is one where you deposit a fixed amount of money with the bank, and the bank in turn issues you a credit card with a limit of 60-80 % of the amount you deposit with the bank. This way you get all the features and the benefits of an unsecured credit card. However with secured credit card if you fail to make timely payments the bank will take the money out of your fixed deposit.
Banks require the customers to be salaried or have an income in case they are self-employed. So students or people who don't have a source of income but wish to enjoy the benefits of a credit card can ask their relative, spouse or parent, to get an add on card on their credit card account.