Unified Payment Interface (UPI) is a digital real-time payment system developed by the National Payments Corporation of India (NPCI) catering inter-bank transactions. After demonetisation in India, UPI has evolved as one of the most preferred payment systems. UPI app download is possible in both Android and iOS devices. 
In this article, you will learn how to process UPI app download, different features of UPI apps and why one should use mobile applications for such transactions-

Get Your Free Credit Report with Monthly Updates Check Now
UPI Mobile Applications
UPI is now an integral part of most banking mobile applications. There is a separate UPI service section available in your respective bank's mobile application. Some banks have also launched separate UPI apps such as BHIM SBI Pay for SBI and BHIM United UPI Pay for United Bank of India. Each bank has its own UPI app download and registration feature.
Here is a list of mobile applications for using UPI in Public Issues-
BHIM UPI (Android and iOS)

BHIM Baroda Pay (Bank of Baroda; only android)

BHIM Oriental Pay (Oriental Bank of Commerce; Only Android)

BHIM RBL Pay (Android & iOS)

BHIM ALL BANK UPI (Allahabad Bank; only Android)

BHIM Axis Pay (only android)

BHIM IndusPay (only Android)

BHIM Lotza UPI (Federal Bank; only Android)

BHIM SBIPay (only android)

Citi Mobile (android & iOS)

Google Pay (Tez) (Android & iOS)

HSBC Simply Pay (android & iOS)

iMobile by ICICI Bank (android users)

Phone-Pe (android & iOS)

SIB Mirror+ (South Indian Bank; only Android)
UPI App Download Process
If you are willing to download any other UPI application in your mobile, you can follow these steps-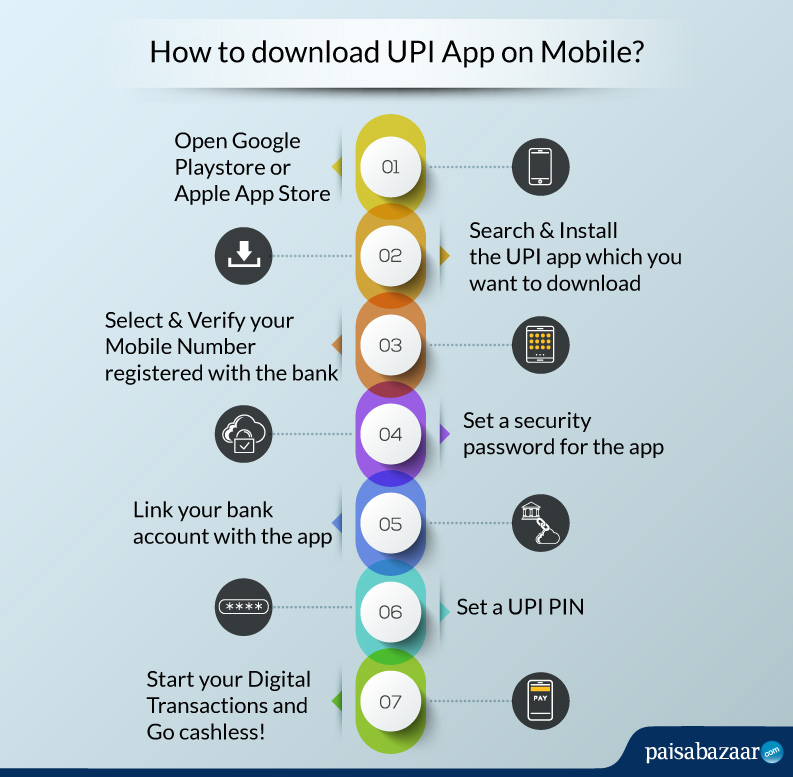 Step-1: Open Google Playstore/Apple Store on your mobile phone.
Step-2: Search for the UPI application which you wish to download. Click on 'Install'.
Step-3: After downloading the application, you will have to set up your account. For that, you need to link your bank account to the mobile application.
Step-4: Provide mobile no. associated with your bank account and create a Virtual Payments Address (VPA).
Step-5: Complete the process of linking VPA with your bank account and generate a 4-digit UPI Pin.
Now, you are all set to make use of UPI to transfer funds along with other services on your mobile.
BHIM UPI App Download Process 
To download the BHIM UPI app on your android/iOS device, follow the steps given below. 
Note: The screenshots attached in this section are particularly for Android devices. However, you can follow the same steps on your iOS by launching the Apple Store application.
Step-1:

Use the Google Play Store or App Store (for iPhone) on your smartphone to download BHIM UPI application. Click on 'Install' to download the app.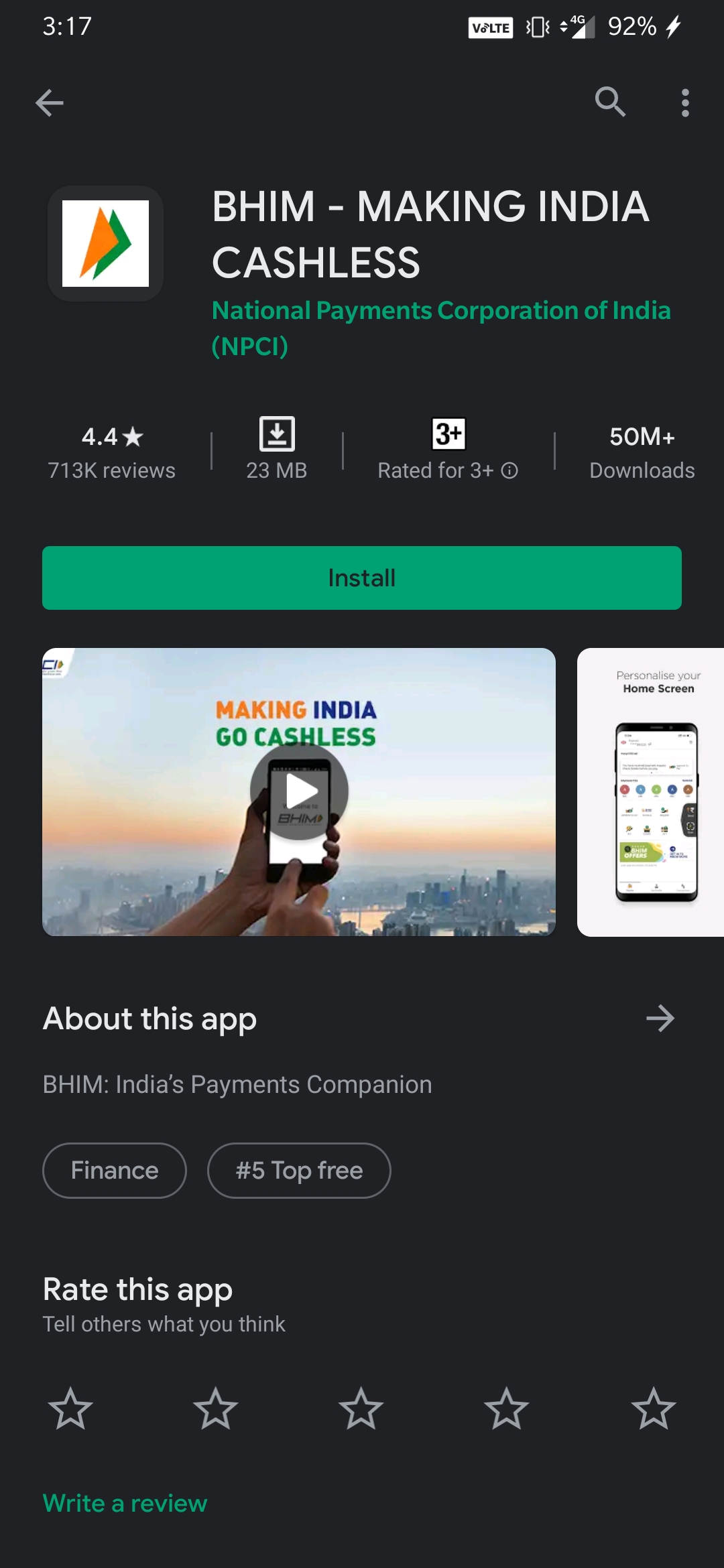 Step-2:

After downloading, select and verify the mobile number which is linked to your bank account.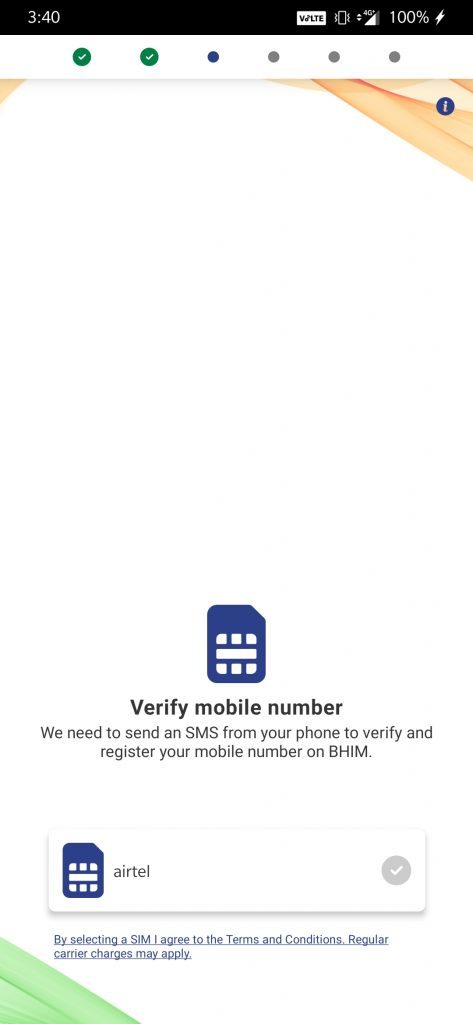 Step-3:

Now, log in by setting a four-digit passcode. This passcode is not your UPI pin, it is set for security purposes and has to be entered every time you log in to the app.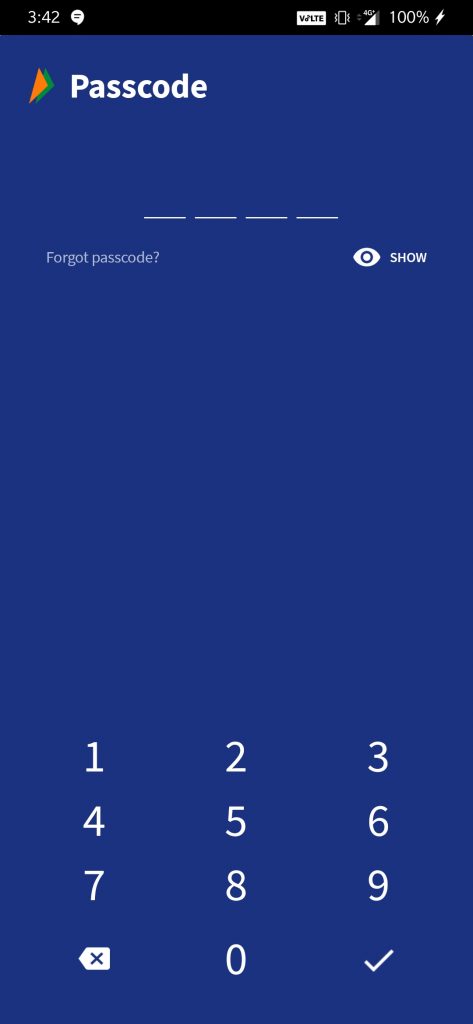 Step-4:

Select and link your desired bank account.

Step-5: Set your UPI PIN by providing the last 6 digits and expiry date of debit card.
Step-6:

Your account is now registered and ready to use. Send or request money online.
Features of UPI Applications
Instant Exchange of Funds:

Exchanging funds between two parties was never simpler. All you need is a virtual payment address and you are good to go. There is no need for bank details for

money transfer

as is in the case of

NEFT

or

RTGS

. This makes UPI an efficient mode for transacting easily and conveniently.

Make Payments to Merchants:

The use of UPI application is not restricted to the exchange of funds between two individuals or entities alone. It can also be used to make merchant payments, e.g. payments for booking movie tickets, payments in restaurants, parlours, eating joints, cafes and more. One could even shop online with the use of UPI features on their smartphone

Entirely Safe and Secure:

No other mode of payment is designed with so many layers of security as UPI. A two-step authentication process takes care of login and use of the application. This means that even if your smartphone is being used by someone else, they cannot gain access to your banking application unless they know your security code

24*7 Availability:

The feature of UPI is available on a 24*7 basis. Thus, you can transact using your smartphone at any hour of the day and even on a holiday

Can be Downloaded Easily:

The best part about UPI feature is that it is easily available on your respective banking applications. This eliminates the need for a separate UPI app. However, one can also make use of BHIM, the dedicated application by NPCI for digital transactions in a sweep
Why should one use UPI based applications?
UPI and some other digital payment and money transfer options such as e-wallets have gained popularity in the recent past. Nonetheless, money transfer options such as NEFT, IMPS are also improving the services in terms of user experience and service charges. UPI does not require the bank account details to be able to transfer the money. So, it is seemingly safer than other modes.   
It is now possible for people to instantly send funds across to their near and dear ones, or to someone who is in need

There is no need to stand in long queues outside banks or ATMs to withdraw cash or make a deposit in someone's account

The entire process has been automated and significantly shortened, to ensure that money transfer can happen almost conveniently

Dedicated help centres and helpline cells have been set up by banks to provide a facility, where people can ask any doubts related to UPI applications or their functioning

The money remains secure and the chances of theft are now nullified

A Good Credit Score ensures you manage Your Finances Well Check Score
Frequently Asked Questions
Can I download the UPI app on my iPhone?
Yes, UPI applications are available in both android and iOS devices. You can download it on your iPhone from the Apple store. However, some banks have yet to launch the iOS versions of their UPI-based apps.
Is BHIM UPI free?
Yes, BHIM UPI is a free government-backed mobile application for online fund transfer.
Which is the best UPI app?
Although almost all the mobile applications are now facilitating similar features, here are some applications which have the highest user ratings on Google Playstore and Apple store.
Google Pay

Phonepe

Mobikwik

BHIM UPI

Airtel Payments Bank
How do I download the UPI app?
You can simply go to Google Playstore (Android) or Apple Store (iOS), search for the UPI app and click to install the application.
Are UPI and BHIM the same?
UPI (Unified Payments Interface) is a platform whereas BHIM is a separate mobile application which caters UPI payments similar to other apps such as Phonepe, Google Pay.