Why You Should Take A Home Loan Even If You Have Money To Pay Upfront?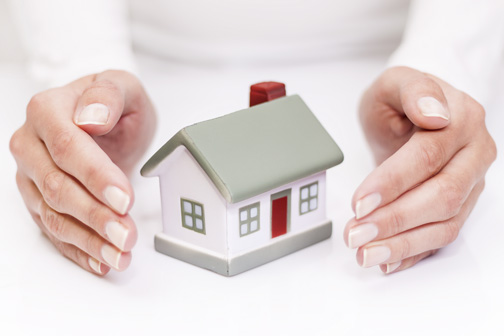 A majority of homebuyers opt for home loans to fulfil their dream of owning a house. However, what if the buyer has enough funds to pay for the house in full? Should he still take a home loan? It is quite a debated topic among property experts. When you have extra funds to spare, why not buy a house with that money instead of using home loans. The decision, in fact, varies for different people based on several aspects such as their existing liabilities, age, financial standing, etc.
Many would say that not taking a home loan has several advantages- overall cost of the property would be much lower, no EMI burden for years and no cumbersome bank paperwork. On the other hand, only a few know that there are several advantages of taking a home loan which is why you should opt for it even when you have extra funds to spare.
Funding a home purchase through home loan entails several tax benefits. Under section 24 of the Income Tax Act, homeowners can claim a deduction of Rs 2 Lakh on their home loan interest if the property is being used as a residence by the owner or his family members (self-occupied property). In case of a property that is rented or 'deemed rented', the income tax deductions include 30% of the rental income plus municipal taxes paid on the house plus the interest paid on its respective loan. These deductions make the rental income either zero or negative and this 'loss from house property' is set off against other income tax heads, thus reducing your overall tax liability. Under section 80C of the ITA, one can claim a deduction of Rs. 1.5 Lakhs on principal repayment.

For example, if you purchase a house worth Rs 50 Lakhs and take a home loan of Rs 40 Lakhs @8.5% for 20 years, let's see how much tax you can save.
So, over the span of 20 years, you can avail total tax benefits as follows:
Total Amount To Be Paid

(Principal + Interest)

Under Section 80C

(Availed on the principal amount)

Under Section 24

(Availed on the interest amount)

Single Borrower
Joint Loan
Rs 1,04,13,879
Rs 29,43,527
Rs 35,50,441
Rs 53,92,383
Note: the above example shows home loan tax benefits for a house that is self-occupied.
No Funds Lock-in 
A popular saying in the investment business is- "Don't put all your eggs in one basket". Real estate is a major investment, so when you pay for a home in full, a huge sum gets locked-in. This is why experts advise one to carefully assess the funds and find ways in which they can be best utilized. Though real estate investment is fruitful, it still won't give you the same returns as investment in other ventures such as stocks or bonds, mutual funds. So, instead of locking in your money for a long time, optimize your returns by  diversifying your investment portfolio and get quicker results.
Improve Your Creditworthiness
A loan goes a long way in building and improving your credit history. So, when you make timely payment of your home loan EMIs, it has a positive effect on your credit score which in turn improves your creditworthiness. As a result, it will be easier for you to get approvals on future loan and credit card applications.
Save for Contingencies
It is never a wise decision to spend all your savings in one go- whether it is real estate or any other investment instrument. Extra money can come in handy during times of emergencies or towards building your retirement corpus (or other life events).
Chance to Get a Better House
When you decide to pay the money upfront, you will have lesser home options to choose from since your budget will be strictly restricted to the amount of extra funds you have. On the other hand, using the home loan route will give you the liberty to go beyond your set budget and look for better property options in better locations.
Lastly, you should also consider that home loan is one of the cheapest forms of debts in India. Attractive rates are offered by banks and financial institutions to shape people's dreams- the dream of one's own home. Hence, even if you have enough funds, you must not compromise your liquidity. Weigh all the pros and cons of making full payment upfront and buying through home loan and then decide.