Tips to Enhance your Home Loan Eligibility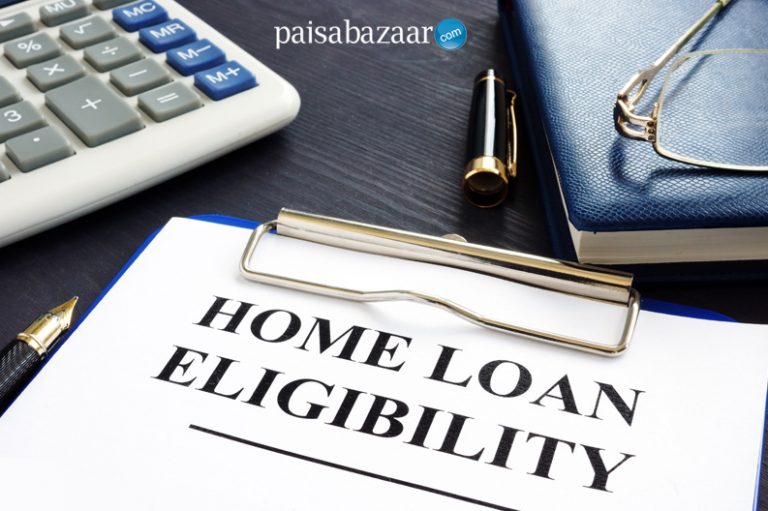 How To Increase Home Loan Eligibility?
Here are Tips to Enhance Your Home Loan Eligibility:
#1. Opt for Longer Tenure
#2. Pre-pay your existing loan
#3. Improve your CIBIL Score
#4. Add another source of Income
#5. Apply for Joint Home Loan
#6. Open account with the chosen lender
#7. Consider Step-up Loans
#8. Do not panic or hurry
Are you eligible enough to avail a home loan? Not every loan applicant has the answer to this question, prior applying for a home loan. Availing credit or getting a loan sanctioned is not a cake walk, as it requires thorough research with proper and complete understanding of the offered loan. Therefore, it is highly recommended to check your eligibility before applying for a home loan.
Home loan eligibility is a term that signifies that how much loan amount you will get to own a house and whether you are eligible for a loan or not. There are certain factors to be considered to check your home loan eligibility that include the applicant's age, income, type of employment and property, credit score, and many more.
Below is a representation of the home loan eligibility criteria for your reference:
Home Loan Eligibility Criteria
Age of applicant
18 years – 70 years at time of loan maturity
Net Monthly Salary
Min. Rs. 25000/-
Type of Employment
Salaried & Self-employed professionals
Credit Score
750 or above
Type of Property
Alters Loan Eligibility
Work Experience
Min. 2 yrs. for salaried, Min. 3 yrs. for self-employed
Co-applicant(s)
Not Compulsory for Salaried or Self-employed
Factors that helps in the enhancement of your Home Loan Eligibility:
Good Repayment History
Stable Financial Past
No Loans or Credit Card Dues
Credit score above 750
Regular Rental Income
Working Spouse as a Co-applicant
Less Credit Utilization Ratio
Fewer Dependents
Further, we shall discuss regarding some tips to improve your home loan eligibility.
Tips to Enhance Home Loan Eligibility
Opt for Longer Tenure
Whenever you increase the loan tenure, there is a rise in your home loan eligibility as there is a tendency that the lender will get to know that you have lot more time to re-pay the loan. So, the possibility of on-time loan repayment increases. Loans with longer tenure give the additional time to the borrower to repay it, resulting in the timely payment and reducing the risk of the lender.

Pre-pay your existing loan
If you have any existing loan under your name, try to pre-pay it before applying for a fresh home loan. Due to the non-prepayment of existing loan, the respective lender may reduce your loan amount or offer loan at higher rate of interest. Lender may think that the borrower is already burdened with loan EMIs and by sanctioning additional loan may end up in delayed or non-payment of EMIs. In this case the loan can even get denied by the lender.
Improve your CIBIL Score
CIBIL score or credit score plays a vital role in deciding your loan approval, as well as loan amount. Credit score above 750 is considered good that makes you more creditworthy and risk-free borrower for the lender. As per CIBIL (Credit Information Bureau (India) Limited), "79% of loans or credit cards are approved for individuals with a CIBIL Score greater than 750". Good CIBIL score leads to low home loan interest rates offered.
Add another source of Income
By adding any other source of income can also help. Another source of income includes rental income, part-time business, rent from equipment or machinery, etc. Additional source of income gives an advantage of securing higher loan amount, as it improves your financial health.
Include your Spouse's name as Co-applicant
Working spouse or spouse with good credit score can be added as a co-applicant for joint home loan which may result in the higher loan amount sanctioning by the respective bank or NBFC. Co-applicants can be spouse, family members, and siblings, as by making then co-applicant the EMI affordability increases. Some lenders do consider clubbing of income of family members. Therefore, by adding names the income could increase substantially resulting in sanctioning of home loan at low interest rates.
Open account with the chosen lender
If you have finalized the lender and wish to plan to apply within a year or before, you can start the relationship with the lender by opening a bank account well before applying for any loan. By doing this you will be given preference by the chosen lender, if you apply for any loan in near future.
Consider Step-up Loans
Step-up loan are the better options for people with lesser net monthly salary or for those who find it difficult to repay high loan EMIs because of other monthly expenses. Under Step-up loans, respective lenders offer loans at lower EMIs in the initial years and gradually increase them so that the borrower becomes financially more secure to repay the outstanding loan amount in the later years.
Do not panic or hurry
Do not panic or hurry in applying for a home loan. Proper research and time is required before applying for a home loan. Estimate your budget, calculate your earnings or income, check your CIBIL report for errors, compare loan options, choose between fixed or floating rate of interest and choose desired interest rates with minimum additional charges before applying for a home loan.
Taking a home loan has always been one of the toughest and biggest financial decisions of ones' life. Thus, by considering these simple steps shall definitely help you in increasing your home loan eligibility and help you in buying a home that you desire.