5 Smart Ways to Pre-Pay Your Home Loan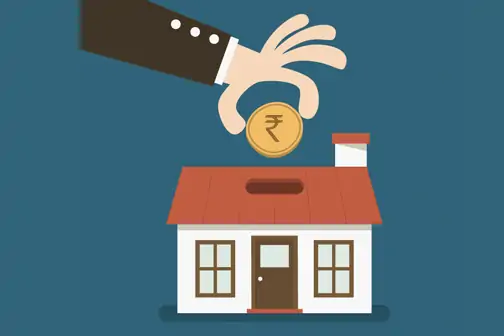 A house adds directly to your assets and at the same time gives you a feeling of contentment. Taking home loan to buy a house for residential purpose is always a wise choice as it ends the dreadful cycle of heavy rent payment when giving you a place you can call your own. Yet it is extremely important to choose the right type of home loan with a suitable tenure and competitive interest rate. You have to plan all your expenses beforehand in order to pay the EMIs on time. In fact, just paying the EMIs is not enough, you should think of pre-paying your home loan partially or in full so as to reduce the financial burden earlier than expected.
Pre-closure of a home loan indeed saves you a big amount. Let us understand this with an example.
Suppose you take home loan at 8.5% for 20 years to purchase a house worth Rs 62 Lakhs; the loan amount is Rs 50 Lakhs. In this case, the total interest paid by you will amount close to Rs 54 lakhs. But if the same loan is taken for only 10 years, the total interest will be approximately Rs 24 lakhs. As you can see, there is a huge difference between interest payments (Rs 30 lakhs!) when you reduce the tenure by only 10 years. But if you have already taken loan for a longer period, you have the option of pre-closing it by making the payment in full. The sooner you close your home loan, the lesser interest you will have to pay.
Get Home Loan at the Low Interest Rate from Top Lenders Apply Now
Here are a few smart ways to help you reduce your overall home loan burden–
Don't Fall Trap to Pre-EMI Plans: Banks as well as builders offer the pre-EMI plan along with particular projects. Under this, you will have to pay only the interest component as long as the project is under-construction; once you shift to the new home after completion, the regular EMIs i.e., interest + principal repayment will start. You should opt for the pre-EMI plan if and only if you have fund-flow issues because in this case your actual loan (principal amount) does not even reduce by a penny. Paying regular EMIs since the beginning will reduce principal amount also which is beneficial in the long run. It will also control unnecessary expenditure during the initial stages.
Make Good Use of Increased Disposable Income: It is advised by the experts to maintain your income-to-debt ratio in case your disposable income increases. This means if your income increases, you should also increase your EMI in that proportion in order to pay-off the debt early. This will also rein in your extra expenses when the salary increases. Any decrease in EMI only affects the interest component while keeping the principal unchanged. Hence, if the interest rates are falling, opt for reducing the tenure instead of the EMIs as it will also reduce the principal component.
Channel your Windfall Gains: In order to pre-close your home loan, you should channel your windfall gains and one-time payments towards the loan prepayment. One-time payments may include yearly bonuses, incentives, etc. Windfall gains may come in the form of winning a lottery, unforeseen profits, etc. These funds help you make partial bulk payment thus significantly reducing the debt.
Save to Achieve Pre-payment Target: Adopt regular monthly saving for making some bulk pre-payment of your home loan. For example, if you plan to prepay Rs 60,000 next year, start saving Rs 5,000 every month. Recurring deposit is a great option for such savings. This strategic payment plan will help you mobilize your monthly savings towards an annual prepayment which reduces the tenure as well as the EMI payments.
Use Loan overdraft facility: A number of innovative financial services are available in the market which could help you prepay your home loan. One such scheme is home loan overdraft. If you think you have surplus income after making monthly EMI payments, you can opt for a home loan overdraft facility wherein you can deposit the amount in your loan account with the liberty of withdrawing it whenever required.
Conclusion 
The bottom line is- if you can afford to make early payments towards the home loan and close it before the said tenure, you must. For any individual, reducing his/her liabilities should be the top priority. Remember if you are pre-paying your home loan fully collect the necessary documents from the lender. Home loan, being the biggest financial commitment, should be paid off as soon as possible. However, you must also consider the prepayment charges and weigh the choices.