Savings Made Possible by Home Loan Balance Transfer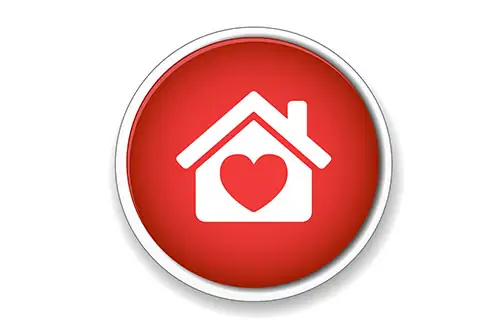 Scenario: Chandan Kumar, 32-year-old IT professional, took a home loan in March 2010 for Rs 77 lakh for 20 years at a fixed interest rate of 11%. Currently, he is paying an EMI of Rs. 79,500. After repaying the loan for five years; he has an outstanding loan amount of approximately Rs. 71 lakh. He recently read the news on banks reducing home loan interest rates. He is now in a dilemma whether to continue with his current bank or transfer his home loan. Further, if he does transfer the loan, he wants to know how much will he actually save.
Our take: With the RBI reducing base cuts in home loans, banks have passed on the relief to customers by slashing the rate of interest of home loans. Currently, most banks are offering home loan schemes at interest rates of 9.45% for male borrowers, while female primary borrowers will get to benefit from 9.40%.
We recommend Chandan to capitalize on the recent interest rate reductions on home loans by going for a home loan balance transfer.
Now, here's what he should know before making the switch:
Repayment stage: Considering that Chandan is at a very early stage in his loan repayment, it is beneficial to go for a loan transfer as he will save a lot of money. Keep in mind, though transferring home loan after 14-15 years is usually not considered feasible as most of the interest component has been paid off by then. Avoid switching your home loan when you are nearing the end of  your loan tenure.
Top-up in loan amount: A home loan transfer gives you the option for a top-up loan. If Chandan feels he needs more money, he can ask his new lender to increase the loan amount. He can use this additional cash for carrying out repairs or any renovation work.
Processing fee: Banks levy a processing fee of 0.5% for transferring the home loan. This fee is added to the loan amount and is not charged separately.
Documentation process: The new lender will treat your loan as a fresh application. Therefore, they will carry out the due-diligence process from scratch before sanctioning your loan.
Get Home Loan at the Low Interest Rate from Top Lenders Apply Now
Now let's understand the maths behind the home loan transfer.
Current scenario: Chandan's total loan amount is Rs 77 lakh. After 5 years of repayment, the outstanding loan amount is now almost Rs 71 lakhs.
Possible scenario: Let's see what he stands to save by opting for a home loan transfer. AS we do not know whether he is the primary borrower or co-borrower, we are presenting both the situations.
| | | |
| --- | --- | --- |
| | When Chandan is the primary borrower | When his wife (or any other female applicant) is the primary borrower |
| Outstanding loan amount | Rs 71,00,000 | Rs 71,00,000 |
| EMI of old loan | Rs 79,500 | 79,500 |
| New interest rate | 9.45% | 9.40% |
| EMI of new loan | Rs 74,000 | Rs73,800 |
| EMI Savings per month | Rs 5500 | Rs 5700 |
| Total savings | Rs 9.90 lakhs |  Rs 10.26 lakhs |
As we can see, Chandan can save up to Rs 10 lakhs if he transfers his home loan now!
Our view:
Chandan should definitely take the plunge!
A small amount saved on Chandan's EMI per month adds up to a significant sum over the duration of his remaining loan tenure (i.e., 15 years).
Prepayment penalty reduces the savings achieved by shifting the loan. However, most of the lending institutions do not levy pre-payment charges.