PMAY CLSS for MIG Extended Till March 31, 2021: Know How You Can Avail It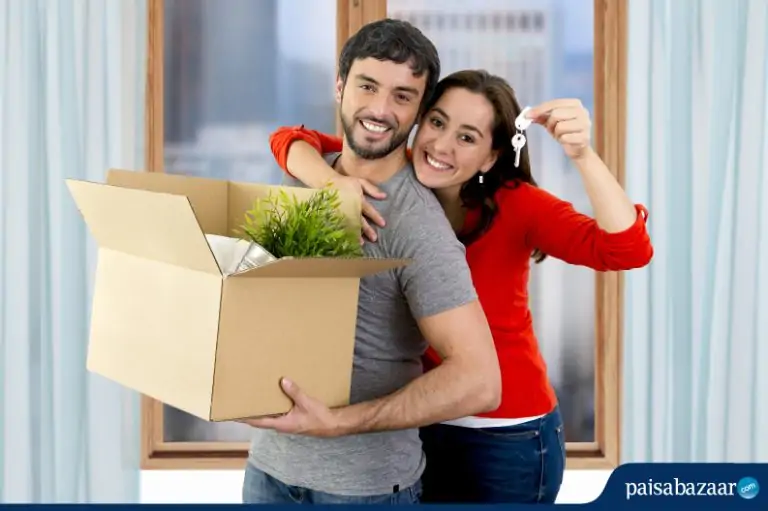 The Covid-19 pandemic and the nationwide lockdown has severely impacted the affordable housing segment in India. To give a boost to the housing sector and for the relief of the mid-income families, the Finance Minister Nirmala Sitharaman on May 14, 2020, announced the extension of interest subsidy on home loans under the Credit Linked Subsidy Scheme (CLSS) till March 31, 2021, which earlier was March 31, 2020.
What is Credit Linked Subsidy Scheme?
In 2015, the Indian government had launched Pradhan Mantri Awas Yojana (PMAY) with a vision to provide affordable housing to urban poor and rural poor by the year 2022. The scheme offers several benefits to eligible beneficiaries including interest subsidy on housing loans. CLSS is a component of PMAY Urban (PMAY U) wherein eligible households from different income groups can avail interest subsidy of up Rs. 2.67 lakh for purchasing/constructing their first home or improving/extending an existing one, provided you meet the required criteria. The final amount of interest concession will depend on the applicant's household income in the last financial year, loan amount and the size of the house.
Switch your Home Loan to Lender Offering Lower Interest Rates Click Here
What are the PMAY CLSS benefits?
The primary PMAY CLSS benefit is that it makes home loans more affordable as your lender adjusts the interest subsidy amount in the loan amount, thus, reducing the total interest outgo from the borrower's pocket
The scheme offers preference to differently able and senior citizens of having a house on the ground floor
Individuals can avail the scheme not only for buying or constructing a new house but also for upgrading a 'kutcha' house to a 'pucca' house
More benefits as per income categories:
| | | | | |
| --- | --- | --- | --- | --- |
| Particulars | EWS | LIG | MIG I | MIG II |
| Interest Subsidy | 6.50% | 6.50% | 4.00% | 3.00% |
| Eligible Loan Amount for Subsidy Calculation | Up to 6 Lakh | Up to 6 Lakh | Up to 9 Lakh | Up to 12 Lakh |
| Maximum Subsidy | Rs. 2,67,280 | Rs. 2,67,280 | Rs. 2,35,068 | Rs. 2,30,156 |
| Maximum Loan Tenure | 20 yrs. | 20 yrs. | 20 yrs. | 20 yrs. |
| Discount Rate for NPV Calculation of Interest Subsidy | 9.00% | 9.00% | 9.00% | 9.00% |
Who is eligible for PMAY CLSS?
To avail PMAY CLSS benefits, you must fall into any one of these income categories:
Economically Weaker Section (EWS): Families with an annual income of up to Rs. 3 lakh
Low Income Group (LIG): Families with annual income between Rs. 3 lakh and Rs. 6 lakh
Middle Income Group-I (MIG-I): Families within annual income between Rs. 6 lakh and Rs. 12 lakh
Middle Income Group-II (MIG-II): Families with annual income between Rs. 12 lakh and Rs. 18 lakh
Other Eligibility Criteria for EWS/LIG and MIG categories are:
Woman ownership is mandatory for households falling under EWS/LIG income groups. The house, whether new or existing, should be in the name of an adult female member of the family or in joint ownership with the wife (if married). The condition is not mandatory in case of house construction or extension/renovation of an existing kuccha/semi-pucca house. The house can be solely in the name of a male member of the household, provided there is no adult female member in the family.
The applicant or any of his/her family member should not own a pucca house anywhere in India
Property's location must be within the 2011 census statutory towns
The applicant or any of his/her family member should not have taken any government assistance under housing schemes previously
Beneficiary families falling under the MIG income group must have Aadhaar card to avail the benefit
The maximum carpet area of the house under the scheme must be:

EWS: 30 sq. m.
LIG: 60 sq. m.
MIG I: 160 sq. m.
MIG II: 200 sq. m.
How interest subsidy is calculated under PMAY CLSS?
Let's assume you fall under the MIG II income group and you avail a home loan of Rs. 30 lakh for a loan period of 20 years at 8% p.a. The EMI you pay is Rs. 25,093.
Out of the principal amount of Rs. 30 lakh, the loan amount eligible for PMAY subsidy is Rs. 10 lakh. When you include the 3% interest rate subsidy and calculate the EMI via the PMT formula on Excel, you will find that the EMI gets reduced to a little more than Rs. 5,500 per month.
To know exactly how much EMI you will have to pay, use a Home Loan EMI Calculator. The online tool is easy to use and allows you to know your home loan EMI in no time.
How to avail of PMAY CLSS?
To get PMAY CLSS benefits, contact financial institutions that offer home loans under PMAY scheme. Tell them your intention to avail a home loan under the scheme. The loan officer will then give you the loan subsidy application, which you will have to fill and submit along with the required documents. After verification, the eligible housing loan amount will be disbursed to your bank account. To help you get interest subsidy, your lender will approach the nodal agencies who after performing the required verification will disburse the eligible subsidy amount to your bank account.
Apply for Home Loan at Low Interest Rates Click Here