Missed home loan EMI? What will be the consequences?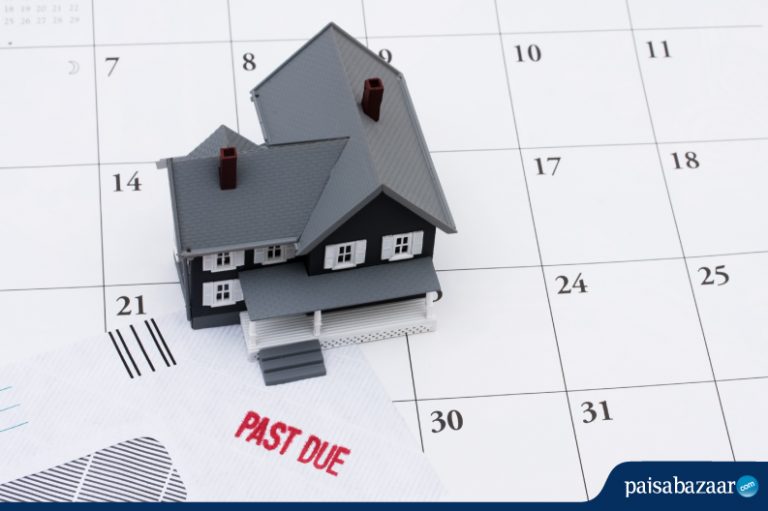 What are the Consequences of Missing a Home Loan EMI?
A home loan allows you to finance your dream home quickly. However, due to its enormous size and long tenure (usually up to 30 years), keeping up with regular EMI payments becomes challenging for many. Despite planning for loan repayment, you may miss your home loan EMI payment due to unforeseen circumstances, such as job loss or a medical emergency. In such a scenario, there will be consequences in the following month for delaying your EMI payment. But there are also ways to avoid facing such a situation in the future. To know more, read further.
What happens when you miss your home loan EMI due date(s)?
Missing home loan EMI(s) leads to certain consequences, the specifics of which vary depending on your current situation. But whatever the case may be, you are bound to face the following repercussions:
Most lending institutions in India report your repayment behaviour to TransUnion CIBIL and other such credit bureaus. Missing even a single EMI payment will get reflected in your credit history and lead to a decrease in your credit score. If you had asked someone to be a guarantor or co-applicant in your home loan application, their credit score would also have a similar impact.
Defaulting on your home loan can bring down your score by 50-70 points, which is significant. Such a situation may make you ineligible for further credit. Even after the drop, if your credit score is above average but your credit history reports defaults, you will still be considered as a risky borrower by lenders.
However, if you missed a home loan EMI within 90 days of the last payment, it will be classified as a minor default. You can recover from its impact by taking prompt corrective measures such as ensuring that you pay off the missed EMI on the next due date and the late payment doesn't happen again.
Check: Things to Know before Signing on as a Guarantor for Home Loan
Missing an EMI also makes you liable to pay late fees, penal interest (in some cases), and other penalties applicable as per the circumstances under which you missed EMI payment and/or your lender's policies. Usually, the late payment fee is between 1% and 2% of the due EMI amount. The penalty payment may seem insignificant, but you may have to pay penal interest on the overdue amount for the period of default instead. This would be in addition to the late fees charged by the lender. In all, it could be a significant amount.
Low Chances for Balance Transfer
Missing out on your housing loan EMI payments may reduce your chances of transferring your outstanding loan amount to another lender offering a lower interest rate. Because of the lower credit score and the fact that you missed out on your EMI payment, the prospective lender may consider you a high-risk borrower. This is also why most lending institutions will hesitate to take up your loan for a home loan balance transfer.
Check: Home Loan Balance Transfer
Label of Non-Performing Asset (NPA)
Till the first two payments, your lender will send reminders for loan repayment. But, if you do not pay your dues even after 90 days of your last payment, your lender will mark your loan as a Non-Performing Asset (NPA). Once labelled as an NPA, you will be sent a legal notice asking to repay your dues as allowed by the legal framework of the Securitization and Reconstruction of Financial Assets and Enforcement of Security Interest (SARFAESI) Act 2002. If you don't repay at this stage, too, then after two months, the lender will send you a notice stating the property's value and that they will auction it to recover unpaid dues. The auction date is usually set one month after the date of the notice, giving you a sufficient time of six months before auctioning your property.
What should you do if you miss your home loan EMI?
The first thing you must do to get things back on track and avoid any hefty penalties is to pay the outstanding dues as quickly as possible. If you cannot pay full, pay it in parts. But do not let it accumulate. As the longer you wait, the bigger will be your loan burden.
If you can foresee that you will be unable to continue with the payments, contact your bank. You must inform your bank about your conditions and inability to pay EMI on time. If you had a good repayment track record, the bank would offer you some leeway.
If your bank is convinced that you will be able to get your finance back on track in the next 3-6 months, the bank may even offer a moratorium on your home loan for a few months.
If your strained finances are the reason why you are unable to pay your EMIs, you may ask the bank to restructure your loan. Banks may increase your loan tenure so that you can manage your EMIs and stay within the desired budget.
Check: How does Home Loan Calculator works?
Word of Advice
Whenever you decide to go for a home loan, be sure that your finances are in line. Ensure that you plan for all kinds of unexpected events and "what ifs" and keep some emergency fund available with you. Even then, if such a situation arises, it is most wise to inform the bank. In most cases, the banks offer alternative solutions and offer you ample time and opportunities to bring your finances back on track.