Home Loans Made Easy With Overdraft Facility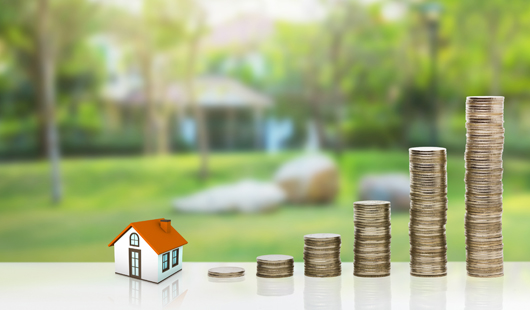 Owning a home is a dream come true for many of us. With the availability of home loans, buying a home has become easy. However, loan repayment is where a lot of us struggle. To make repayment easier, a few banks have started offering home loan overdraft facility. Let us understand this in more detail.
What is home loan overdraft?
In a home loan overdraft, your existing bank account is linked to your home loan account. The money you deposit in the account goes toward reducing your principal amount. While your EMI continues to remain constant, your principal amount reduces as you deposit money in this account. As a result, your interest amount also decreases. Further, you can withdraw the additional money in your linked account. However, on doing so, the principal amount will increase as it is inversely proportional to the amount in the bank.
Some of the home loan products offering overdraft facility are:
HSBC Smart Home
Citibank Home Credit
Standard Chartered HomeSaver
PNB Flexible Housing Loan
Advantages of overdraft:
You have the power to reduce your principal amount, thereby decreasing the interest incurred.
You can operate your overdraft account as a primary account, withdrawing or depositing money at your will.
You can also make part-prepayments, apart from depositing money.
You can pay off your home loan much sooner if you continue to deposit money rather than withdrawing it.

Things to keep in mind
Interest rate is typically 0.25% higher than the normal home loan.
The surplus amount deposited in the account won't fetch tax rebate. So, deposit funds after you have made your tax-saving investments.
It is good only for families that can build surplus funds, such as double income households or business families.
How does a home loan overdraft works?
Illustration:  Akshay takes a loan of Rs. 40 lakhs at an interest rate of 9.90% for 20 years. Let's see how much he can save on his home loan via the overdraft facility, assuming he deposits Rs 3 lakhs in the account after 1 year of the loan.
Table: Normal home loan vs. home loan overdraft
Note: First appeared in The Financial Chronicle