Loan-to-Value (LTV) Ratio: Meaning and Calculation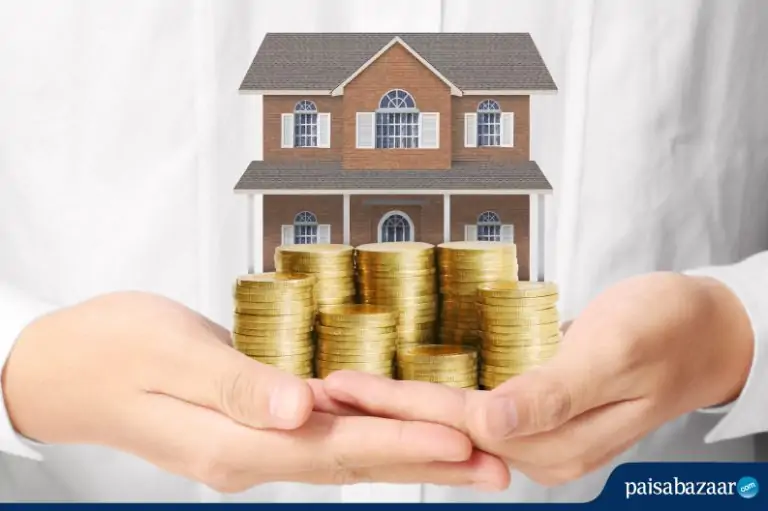 Loan-to-Value (LTV) Ratio is one of the factors, based on which a lender sanctions a home loan. Since LTV Ratio is also a one of the determinants of your home loan eligibility, it becomes important for you to understand what it is and how it affects you as a borrower. Read further to delve deep into all you need to know about LTV Ratio.
What is LTV Ratio?
An LTV Ratio tells you the maximum loan you can get against the appraised value of the property you pledged as collateral. It is always expressed in percentage.
Lenders use LTV Ratio and other such series of calculations to assess their risk in sanctioning a secured loan such as home loan. With this ratio, a financial institution ensure that it does not sanction a loan amount higher than the appraised price of the property. For a lender, a higher LTV ratio increases the perceived risk of default.
LTV Ratio Calculation
Lenders calculate Loan-to-Value (LTV) Ratio of a borrower by using the formula below:
(Amount borrowed / Value of property) x 100 = LTV ratio (%)
So, if you are buying a home costing Rs. 1 crore, and your lender's LTV ratio is 75%, then the maximum financing or loan you will get from your lender is Rs. 75 lakh.
Note: Property value is not the sole factor that determines the loan amount. Lenders also consider other factors such as your credit score and repayment capacity to decide the loan amount. Lenders use LTV ratio only to determine the maximum loan amount, based on the property value.
Reserve Bank of India (RBI) Guidelines on LTV
As per RBI guidelines, the LTV ratio, for home loans up to Rs. 30 lakhs, can go up to 90% of the property value. A 90% LTV ratio implies that the borrower will have to contribute 10% of the property value out of his/her own pocket as down payment while the rest can be financed through the loan. For home loans between Rs. 30 lakh and Rs. 75 lakh, the LTV ratio can go up to 80% of the property value. And for housing loans above Rs. 75 lakh, the LTV ratio is 75% of the property value.
| | |
| --- | --- |
| Loan Slab | LTV Ratio |
| Up to Rs. 30 Lakh | 90% of the property value |
| Between Rs. 30 Lakh & Rs. 75 Lakh | 80%  of the property value |
| More than Rs. 75 Lakh | 75%  of the property value |
Note: LTV ratio is just an implication. It does not guarantee that you will get the loan if your LTV ratio hits a certain percentage. If your LTV ratio is near an acceptable percentage, it will only increase your odds of loan approval.
Lower LTV Ratio is Better
You will get to know your LTV ratio from a lender while applying for a home loan. The lower the LTV ratio, the better the other terms and interest rates on your home loan. With lower LTV ratio, you can negotiate with your lender for lower home loan interest rates and longer repayment tenure (if required).
For example, a home loan with the LTV ratio of 75% would be offered with a lower interest rate from lender. This is because the more of own money used in down payment to make the purchase of a home, the lesser is a risk for the lender.