Fixed deposits are one of the most preferred choices for investors looking for low-risk investment options. Along with scaling significantly low on risk-factor, fixed deposits also let investors avail deductions under section 80C of the Income Tax Act, 1961.
As per this section, resident individuals or Hindu Undivided Families (HUFs) who have invested in a tax–saving FD, are eligible to claim deduction up to Rs. 1.5 lakh in a financial year. The said deduction of 80C can be claimed in the financial year in which investment is made.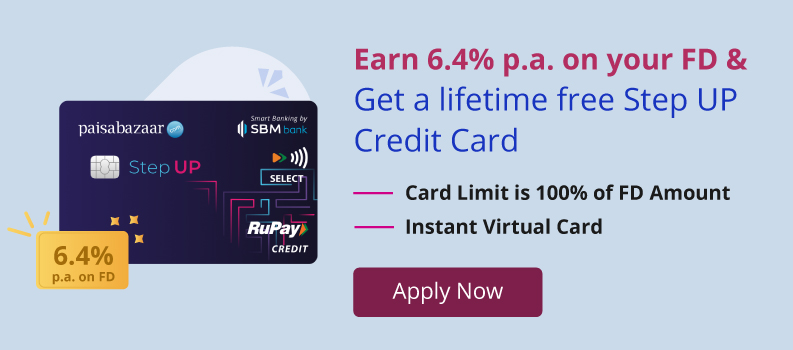 Tax Saving Fixed Deposit: Deductions under 80C
Section 80C of the Income Tax Act provides tax-payers the facility to lower their taxable income by claiming the deduction while filing the Income Tax Return. Certain payments, contributions and/or investments by the assessee can be deducted from the gross salary so as to lower the tax to be paid in a financial year.
Important Features:
Investment of up to Rs. 1.5 lakh in a tax saving FD can be claimed as deduction u/s 80C
FD has to be made for 5 years, minimum
To avail this deduction, PAN (Permanent Account Number) of the investors must be registered with the bank where they have booked the FD
Tax saver FD comes with a lock-in period of 5 years, i.e. money cannot be withdrawn before 5 years from the date of booking the FD
Who can Invest in Tax Saver Fixed Deposit?
Investment in tax saver fixed deposits can be done by the following category of people:
Individuals who are resident Indians,
Non-Resident Indians,
Senior citizens,
Members of Hindu Undivided Family
Remember that all the above-mentioned investors should have a PAN CARD for investing in the tax saver fixed deposits. If someone does not have a valid PAN CARD then they first need to apply for the same to invest in tax-saving fixed deposits.