Credit Score Range: Meaning and Impact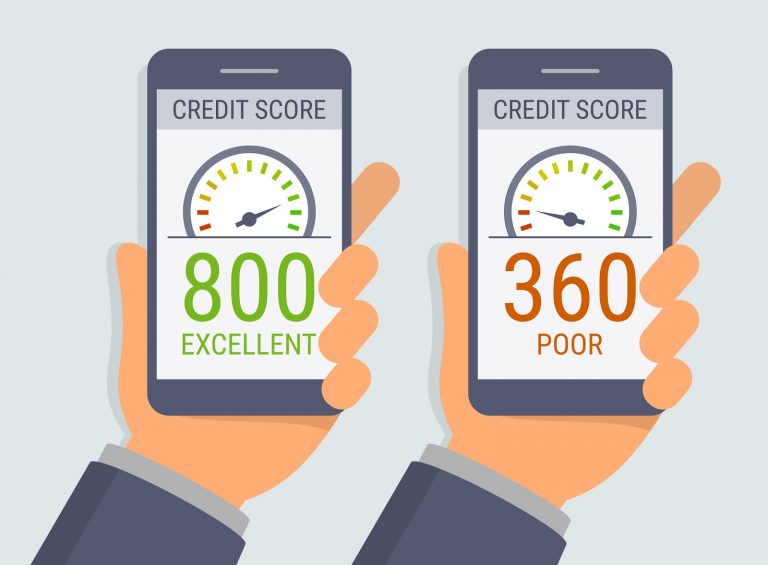 Credit score is a 3-digit numeric that holds and depicts the creditworthiness of an individual. The credit score ranges between 300 – 900, wherein any score close to 900 is considered excellent by the lenders. An individual is able to get loan approval easily and at a lesser interest rate.
Let's read further to learn what these credit score ranges mean and how they may impact your chances to get a loan or credit card from the lenders.
Credit Score Agency in India
In India there are a total of 4 credit bureaus in India licensed by the Reserve Bank of India (RBI). These credit bureaus calculate credit score on the basis of an individual's credit information, which is submitted periodically by banks, credit card companies and other money-lending institutions.  
It is worth mentioning that each credit bureau has a different credit score range. Your credit score can fall anywhere from 300 to 900 of range, with 300 being the lowest and 900 being the highest credit score. Higher the score lower the risk of getting loan applications rejected by lenders.
Credit Score Range
Take a look at the credit score range that most bureaus and lending institutions consider while evaluating your credit applications:
| | |
| --- | --- |
| Above 800 | Excellent |
| 761-800 | Good |
| 701-760 | Fair |
| 601-700 | Low |
| 300-600 | Very Low |
Note: There are chances of having a CIBIL Score of 760 or above and having a credit score from another bureau below 700 at the same time. Thus, it's imperative to keep a tab on credit score from multiple bureaus. You must keep a track of your credit score once every 3-4 months at least.
Credit Score Impact
The impact of credit score is as follows:
Excellent Credit Score:

An '

Excellent'

credit score reflects that the borrower had consistently paid his/her loan installments and credit card bills on time and had no negative mark on their credit report. Lenders find it hard to say no to borrowers with excellent credit scores. This kind of credit score implies that you'll get various loan benefits such as quick loan approval, low-interest rate, and favourable deals on all kinds of loans.

Good Credit Score:

Credit Score of most people fall in the

'Good'

category. People with credit scores in this range have good chances of getting approval on loan application as it indicates the borrower is dependable and can be given loan but the risk is still there. Therefore, depending on the lender, you may or may not get as many loan benefits as you might have expected.

Fair Credit Score:

It indicates that borrowers have performed neither too good nor bad when it comes to handling their loan payments and credit card bills. They are more at a risk of getting their loan application rejected. Even if lenders grant them a loan, they will not get it at favourable terms and conditions. The loan will most likely be given at a high rate of interest, high down payment and fewer or no benefits.

Poor Credit Score:

There is no chance for people with poor credit score to get approval on their loan application. It is a high-risk category for lenders. Banks and other financial institutions are always wary of people with poor credit score as they do not trust them to pay the loan amount on time. It shows that the borrower is financially unstable, has excessive debt, or has missed repayments in the past. Even if a lender agrees to give you a loan, they will ask for a guarantor to reduce the risk.
Quick Ways to Improve Your Credit Score
If your credit score lies anywhere below the excellent credit range then remember that you always can improve it. It may take some time but by making a few changes in your methods of credit handling, you can reach the excellent credit score range in no time. However, you will have to be consistent in your efforts so that you can once again gain the trust of lenders. To improve your credit score, the following are a few quick tips:
Always pay your credit card bills and loan installments in time

Set up autopay or standing instructions for timely payments

Refrain from using more than 30 to 40 percent of your credit limit

Don't apply for too many credit cards

Don't apply for loans frequently
Also Read: How to check your CIBIL score online for free?