Your credit score is one of the biggest indicators of your financial health. Unfortunately, awareness around the concept of credit score and the critical importance it holds in one's life is low in India. Even those who know about Credit Scores often ignore or undermine them. Your Credit Score represents your financial trustworthiness and it is one of the major factors that banks look at when you apply for a loan or a credit card. A strong credit score should be maintained at all times, so that you can borrow money in emergency situations or when looking to meet one of your financial life goals like buying a home or a car. Hence, it's important that you keep monitoring your Credit Score regularly.
Many times you would see a dip in your credit score, despite having paid your monthly EMIs and credit card bills in full, wondering what went wrong. While many are aware of the common factors that determine a high credit score, here are certain lesser known factors that can lead your Credit Score to fall.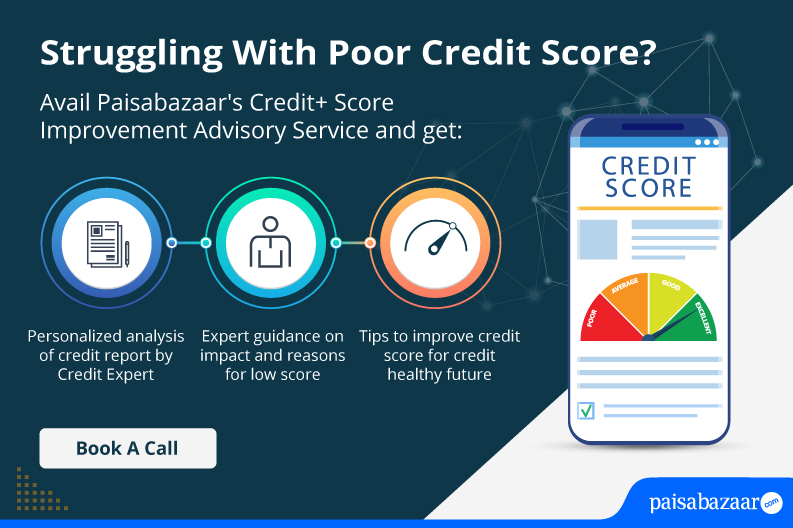 1. You are Late with Your Credit Card and EMI Payments
It is not just about paying your credit card bills and EMIs, but about paying them on time (before the due date). If you are missing the due dates regularly, it is likely to hit your credit score.
Solution:
Pay your bills on time – it's as simple as that. The best and easiest way to stay disciplined is by setting a bank mandate where the monthly EMI and the Credit Card bill will be deducted from your bank account automatically on the due date. Alternatively, you can use a personal finance management app to set monthly reminders on your phone.
2. You are utilizing the entire Credit Card limit
So, you used the entire limit of your credit card and paid off the bill on time. This is great! But did you know that if you keep on utilizing the entire limit of your credit card every time, you might be damaging your credit score? This is because of 'credit utilization ratio." It is ratio of the amount of credit that you have used as compared to your total credit limit. This factor influences your credit score to a great extent.
Solution:
Try to use only around 30-40% of your credit limit. If you are crossing this regularly, speak to your credit card issuer and get your credit limit increased.
3. You apply for every new credit card in the market
If you apply for a credit card or a loan frequently then you tend to lose few points from your credit score. This is because multiple applications for credit in a short span of time makes you a 'credit hungry' person for a bank, and not only are your loan or credit card applications likely to be rejected but will also reduce your Credit Score.
Solution:
Carefully analyze and then apply for credit card that suits your requirements. An average person should not have more than 2-3 Credit Cards. Same goes for loans, apply only if you really need it.
4. You are new to credit
This means that you have recently got your first credit card or loan. One of the factors that determine your credit score is the length of your credit history. The older and healthier is the credit history, the higher will be your credit score. A short credit history might lower your credit score.
Solution:
The key here is to wait and build a positive credit history by paying bills on time and in full. This will ensure your Credit Score steadily rises over time.
Also Read: What are the best ways to build up my credit score?
5. You Closed An Old Credit Account
Yes, both closing and opening credit accounts affect your credit score. As discussed above, credit score is affected by the length of your credit history. Closing an old account will lower the average age of your accounts, thus hampering your credit score. Also, closing accounts will decrease your overall available credit, thereby disturbing your credit utilization ratio.
Solution:
Once closed, you cannot reopen the account. If it's a credit card, you can keep the account going. In case you are making a loan prepayment, ensure that it does not adversely affect your credit history too much.
6. Error In Your Credit Score And Report
Mistakes and errors in credit report are not uncommon. These errors might be a result of wrong information collected by the credit bureaus from partner banks and money lenders. Sometimes these errors might also be clerical, which may lead to problems later.
Solution:
Check your credit report regularly and ensure every piece of information is updated. In case you notice any unfamiliar account or wrong information, follow these steps to rectify them.