RBI Issues New Rules for Debit and Credit Cards: 10 Things to Know, Benefits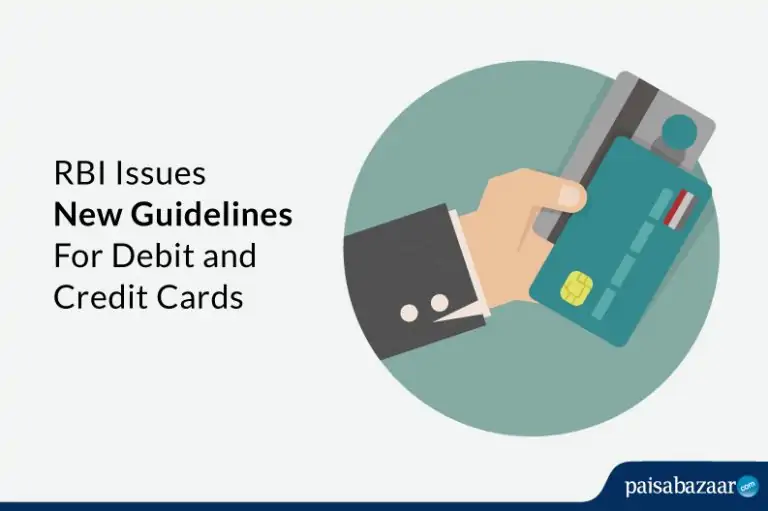 After a significant increase in the number of reported banking frauds, in the first half of 2020, RBI has signed and sealed new guidelines to secure debit cards and credit cards. These guidelines will be operative from 1st October 2020. RBI has also instructed all the banks as well as card-issuing companies to disable online payment services of all the debit and credit cards that have not been used for online transactions in India as well as internationally.
10 Primary Aspects of RBI's New Guidelines
The objective is to improve security and formulate convenience of card transactions

After issuing or re-issuing, all debit or credit cards will be enabled only for ATMs and Point of Sale (PoS) devices across India

In case a cardholder wishes to use credit and debit card outside India, he/she will be required to apply for the same at the bank

Banks will be allowed to deactivate and reissue currently active cards in case any kind of risk is ascertained

Online payment service on all debit and credit cards which have never been used for online or contactless transactions in India and internationally will be disabled by the issuing banks or card companies

Card users will be allowed to set preferences for international and online transactions as well as for contactless card transactions

Cardholders will now be able to switch on or off the debit and credit cards for facilities like ATM, NFC, POS, eCommerce transactions, etc. 

Cardholders will be allowed to set separate spend limit on their debit/credit cards for each service

Several banks have issued cards with near field communication (NFC) technology. This is a contactless card which does not need to be swiped or inserted for the transaction. NFC's maximum spending limit is set at Rs. 2000/day without the use of a PIN. After new guidelines, cardholders will be able to enable or disable NFC

These guidelines are applicable for debit and credit cards only. Prepaid or gift cards will not be included in this
Benefits of RBI's New Debit and Credit Card Guidelines
Here are some of the primary benefits of RBI's new guidelines for cardholders:
Managing International Usage of Debit/Credit Cards:

There are several international websites which do not ask for CVV or even OTP for authenticating transactions. In this case, the chances of banking fraud increases. New guidelines will enable the cardholders to restrict international usage which makes sure there is no misuse

Preventing fraud:

As the new feature will allow cardholders to set a limit on ATM, POS, and cardless transactions, it will prevent card frauds caused if the card is stolen or misplaced

Managing transactions:

After the new guidelines, cardholders will be able to put a cap on their spending according to the convenience. This will help them manage and discipline transactions
How to manage debit card and credit card services?
Follow the given steps to manage your debit or credit card services online-
Step 1: Log-in to mobile banking or net-banking
Step 2: Go to cards section and click on 'manage cards'
Step 3: Select the option which you wish to change
Click on transaction type if you want to turn it off or on

Click on transaction limit to set spending limit according to your needs
Conclusion
The new rules for debit and credit cards have been introduced with the primary objective of preventing card fraud and misuse of the same. Moreover, these rules will give customers the power of managing, registering and de-registering to different financial service. With capping on spending and withdrawal limits, cardholders will be able to save themselves from a major loss.