What happens When You Default on Credit Cards?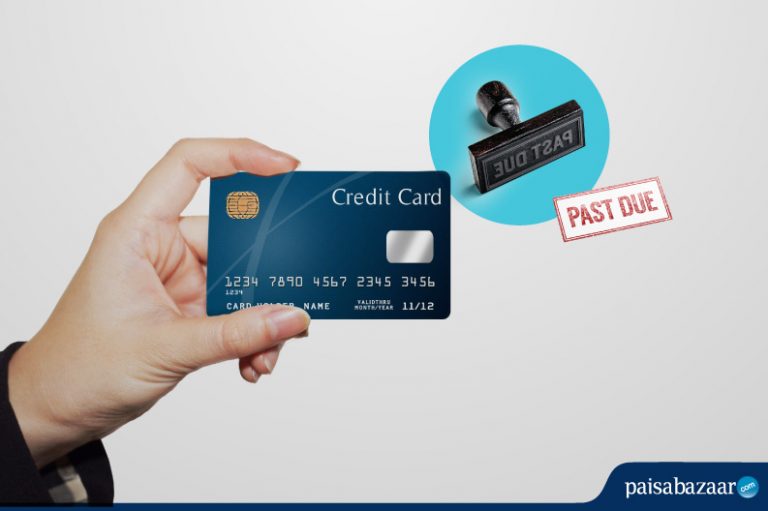 There are times when even a seemingly manageable debt, such as credit cards, goes out of control. Loss of job, medical crisis or business failure are some of the reasons that can impact your finances. In fact, credit card debts are usually the first to get out of hand in such situations due to hefty finance charges (compounded on daily balances) and other penalties.
A lot of us would be able to relate to this scenario. We may have missed credit card payments once or twice because of forgotten due dates or cash flow issues. But what happens when this continues for months? Here we will talk about what counts as credit card default and the circumstances you are likely to face when you default on your cards.
What is Credit Card default?
Missing credit card payments once or twice does not count as a default. A payment default occurs when you fail to pay the Minimum Amount Due on the credit card for a few consecutive months. Usually, the default notice is sent by the card issuer after 6 consecutive missed payments. However, the final call rests with the bank.
Minimum Amount Due = 5% of the Total Amount Due + Active EMIs + Past Dues
Suggested Read: All You Need to Know About Credit Card Bill Payment
Credit Card Default Timeline: What happens after you miss payments?
As said above, your credit card account will not be marked as default on missing the first bill payment. Some banks even give additional grace period after the payment due date during which no late payment charges will be levied. For example, HDFC Bank gives a grace period of 3 days post the due date.
Post the due date, if no payment is made the issuer will start sending reminders via SMS, email or phone call.
If you still do not pay the Minimum Amount Due then the bank will report you as delinquent.  You will be marked delinquent for the number of days you haven't paid the credit card bill. For example, if you failed to pay the MAD for 5 days past the due date, you will be marked as 5-day delinquent. If you fail to pay till the next due date then you will be 30-day delinquent.
Afterwards, the credit card provider will increase their efforts to collect the debt from you. You will receive frequent phone calls, SMSs and emails. And, after 90 days, Loan Recovery Agents (LRAs) might pay you a visit. Some credit card providers might file a police complaint or send a legal notice while others might offer you a compromise in the form of a One-Time Settlement.
If you do not pay off your bills for 190 days, that is, over 6 months, your credit card account will be put under the recovery pool. This is the final resolution the bank can take. Under this scenario, the bank has deemed your account as a Non-Performing Asset (NPA). This means that the bank sees your credit card account as a loss. Now, they may file a lawsuit against you or sell your debt to a debt collection agency.
Recovery Pool/ Charge-off/ Write Off
Do not think that the bank will stop seeking their money once they put your account under the recovery pool. They are likely to sell off your debt to a Debt Collection Agency, at a reduced rate, who will then continue to seek repayment from you.
Consequences of Payment Default
Dropped Credit Score: Card issuers always share your credit card details with credit bureaus like CIBIL & Experian. Hence, details of your settlement or default will be shared with credit bureaus.
Settlement and defaults are disastrous for your credit score. They will show up on your record for up to 7 years. This will let future credit card or loan providers know that you were unable to pay off the amount who, in turn, will be hesitant to lend to you or charge a high rate of interest for it. This is because they see you at a higher risk of defaulting on future payments.
Late Fee & Credit Card Interest: If you fail to pay the minimum amount due, late payment charges and credit card interest will be applied. Also, certain banks increase the applicable rate of interest on the credit card in case of missed payments. This will increase the outstanding amount rapidly and let the debt spiral out of control.
How to Avoid Credit Card Default
As the saying goes 'Prevention is better than cure', it is in your best interest to make full timely payments on your credit card bills or at least the minimum due just to avoid the circumstances that may lead to default. However, if you find that you have accumulated significant amounts of debt then you may take any one of the below given remedial options.
Balance Transfer
Through a balance transfer, you can consolidate outstanding amount from other credit card accounts into one. The credit card account where the amount is consolidated charges lower interest rates (as compared to the finance charges) and might even offer 0% interest for a brief time. This option is best suited for clearing debt in the short term.
Personal Loan
You can also take a personal loan to clear credit card dues on one or more of your cards. They are best suited for clearing debt in the medium to long term. There is no collateral requirement and you can expect the disbursal within a few hours from certain banks. Personal loans can be applied for with minimal paperwork.
Contacting the Credit Card Provider for Settlement
You also have the option to apply for one-time settlement if you find it impossible to pay off the mounting credit card bill. In this scenario, the bank will reduce the payable amount or ask for just the principal amount. Banks usually do not lower the sought amount to less than the principal amount.
Some banks that do not agree for settlement might offer relief in the form of payment deferral or forbearance, waiver on certain fees & charges or lowered finance charges.
Though it might seem like a good way out, a settlement will critically reduce your credit score, recovery from which might take years. Also, the settlement will show up on your credit report for up to 7 years. This will act as a warning to future creditors of the risk involved in lending you money.
File for Bankruptcy
If you have multiple debts including credit card and loans and are out of options, then you may file for bankruptcy. The Insolvency and Bankruptcy Code (IBC) has rules for individual bankruptcy. You can file for bankruptcy as long as the debt amount is greater than Rs. 500. The court will have to verify whether all the stipulated conditions for bankruptcy are met by the applicant. Do note that in this scenario all your assets will be distributed amongst the creditors unless a compromise is reached. This should be your last resort.
What Not to Do to Escape from Payment Default
Many times, cardholders make a rash decision when they face the stress of looming debt. This option may feel opportune at the moment and might bring temporary relief. However, in the long run, they might prove to be more harmful. Below we are highlighting two such options that you should not take.
NSF Cheques
Non-Sufficient Funds cheques (NSF) refer to cheques that are drawn against accounts with insufficient funds. They are colloquially known as Bounced Cheques. If you write a cheque that bounces then the card provider will send you a notice demanding payment within 30 days. If you are still unable to pay, the card provider will lodge a case against you under Section 138 of the Negotiable Instruments Act.
Failed Auto Debit/other Electronic Payment
Failed auto-debit because of lack of funds will land you in a similar situation. Here too, the card provider will send you a notice demanding payment within 30 days. If you fail to pay then the Card provider will lodge a case against you under Section 25 of the Payment and Settlement Act 2007.
Under both these proceedings, the cardholder may face a jail term of up to 2 years and a fine that can go up to twice the dishonoured amount.
Thus, it is in your best interest to find other ways to get an extension instead of drawing cheques/standing instructions against an account with insufficient amount.
Conclusion
Most of us don't plan to default on our payments. Sometimes, financial irresponsibility or other crisis might land one in severe debt. However, you must focus on getting out of that debt and avoid becoming a defaulter. Also, do not panic or become anxious in the face of the crisis. Instead, take concrete steps on overcoming it.