Banks Start Levying Charges On Cash Deposit And Withdrawal From November 1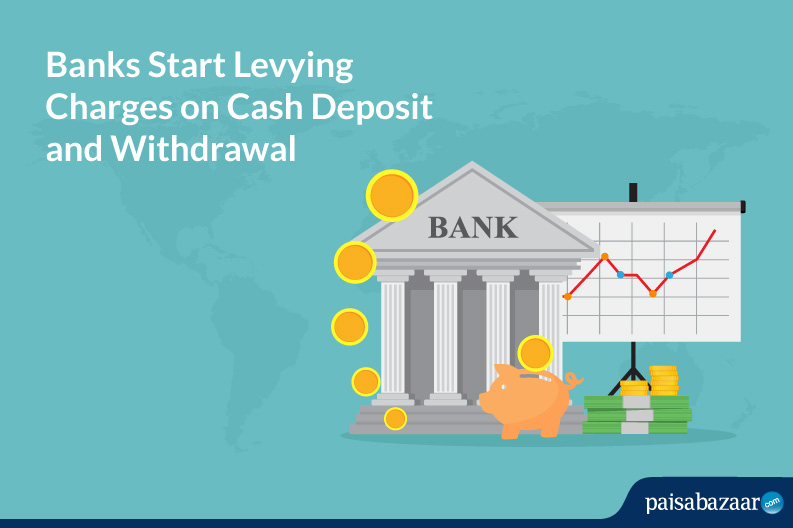 Starting from 1st November, customers in some banks now have to pay convenience fees for deposit and withdrawal of money beyond the prescribed limit. Names of banks such as ICICI, Bank of Baroda, Axis Bank, PNB, and Central Bank have emerged in the reports. 
Even though banks are yet to take a final call on the amount of this convenience fee, it is being said that three withdrawals in a month will be free but beyond that, a fixed cost of Rs. 150 will be levied on each transaction. Likewise, three deposits in a month will be free, but beyond that Rs. 40 will be charged on each transaction. This amount may differ slightly from one bank to another. 
Meanwhile, Jan Dhan account holders are relieved from this fee. No convenience fee will be charged on deposits in Jan Dhan accounts. Whereas, there are no exemptions for senior citizens. Here are the new rules from respective banks you should know.
ICICI Bank
From 1st November 2020, customers of ICICI Bank will be charged with a convenience fee of Rs. 50 for cash deposit in cash recyclers during non-business hours i.e. 6:00 PM to 8:00 AM and bank holidays.
Also, in case the monthly cash deposit in the cash acceptor/recycler exceeds Rs. 10,000 either as a single transaction or multiple transactions, the customer will be charged with a convenience fee. This convenience fee will not be applied to-
Senior citizens

Basic savings bank account

Jan Dhan accounts

Incapacitated and visually impaired person's accounts

Student's accounts

Other accounts identified by ICICI Bank
Bank of Baroda
Bank of Baroda is also one of the banks to levy transaction charges on deposits/withdrawals beyond prescribed limits. A fixed convenience fee of Rs. 150 per transaction will be charged beyond three transactions in a month. Similarly, three deposits in a month will not be charged but beyond that, a fixed fee of Rs. 40 per transaction will be levied. 
Axis Bank
Axis Bank has been charging this convenience fee since August 1, 2020. A convenience fee of flat Rs. 50 per transaction is levied on cash deposits after banking hours (5:00 PM to 9:30 AM) and on national as well as Axis bank holidays. 
Other banks like PNB, Central Bank, and Bank of India are yet to finalize the amount of convenience fee. This change will have a direct effect on the consumer's pocket. This move is seen as a response to the government's resolve of moving towards a less-cash economy. Charges on deposits and withdrawals after the prescribed limit will act as a deterrent.