You can now Add up to Five Profiles in your mAadhaar App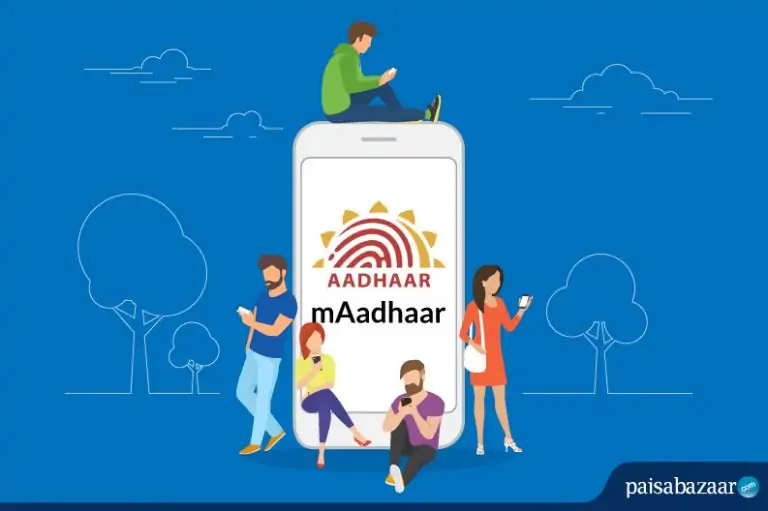 As per the latest information provided by the Unique Identification Authority of India in a tweet on 12th February 2021, you can now add up to five profiles in your mAadhaar App. All you need to do is provide details relating to your Aadhaar along with the OTP which will be sent to the registered number for verification purposes.
What is the mAadhaar App?
The UIDAI has created an official mobile application i.e. mAadhaar to provide an interface for Aadhaar card holders to carry their demographic information on their smartphone. The mAadhaar app can be used anytime at any time in India.
Earlier, there was a facility to add only one profile in the mAadhaar app but now a user can add up to 5 profiles in the mAadhaar app. However, the mobile numbers linked to those Aadhaar cards should be the same as the one being used for mAadhaar app.
What are the Features of the mAadhaar App?
The features of the mAadhaar App are mentioned below:
Aadhaar Enrolment Centres can be located

Aadhaar Services through SMS 

Multiple profiles can be created 

QR Code can be shared 

Aadhaar Profile can be updated 

TOTP  Generation

Biometrics Locking/Unlocking facility

Main Service Dashboard 

Aadhaar Online services via mobile 

Multilingual (available in 12 different Indian languages)

Universality 
How to Add your Profile in the mAadhaar App?
Follow the steps to add your profile in mAadhaar:
Step 1: Open the mAadhaar app
Step 2: Enter your password to login to the app
Step 3: Now select the three dots on the upper right corner of the interface
Step 4: Select the 'Add profile' option
Step 5: Now enter your Aadhaar number or scan the QR code on your Aadhaar card
Step 6: Click on the 'Next' button
Step 7: Give the relevant permissions to the app to access your SMS
Step 8: An OTP will be sent to the registered mobile number
Step 9: The app automatically detects the SMS from UIDAI and enters the OTP
Step 10: The app will download your Aadhaar details on your smartphone
Note: It is worth noting that the profile will be added only when the mobile number mentioned in Aadhaar is the same that is being used in the smartphone. 
To know more about the mAadhaar App, click here.