Loan for New Car vs. Old Car: Key Pointers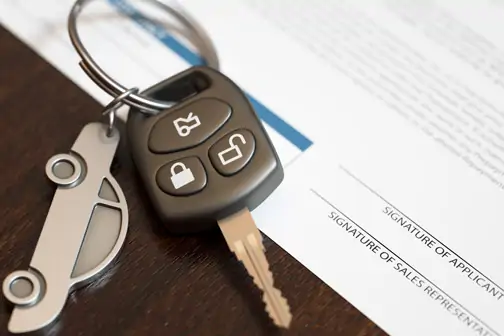 If you are planning to buy a car, you might be in a dilemma whether to buy a new car or a used car. Many of your friends and relatives would have advised you to go for an old car as it will cost less than a new car and you will be able to save some money. The price of a used car will be lower than a brand new car however you will have to spend more on the maintenance of the car while in the case of a new car, the insurance premium will be higher.
Apart from these, there are some more factors that you should consider especially when you will be funding your car purchase through a loan. The following are some of the points that you should keep in mind before you opt for a used car loan.
New car loan vs. old car loan
Loan amount
In the case of a new car, you don't have to deal with an unknown car history. A new car comes with the manufacturer's guarantee for a particular number of years or number of kilometers travelled by the car. This is taken into consideration while giving a car loan by the banks. In case of new car the amount of loan disbursed is generally higher than the loan amount disbursed in case of an old car loan. The loan-to-value (LTV) ratio is lower in case of used car while you get a higher loan-to-value ratio in case of new car loan. ICICI Bank provides loan of up to 100% of the ex-showroom price of the car in the case of new car while for a used car, the loan is provided for up to 80% of the value of the car.
Tenure
You will get a loan for longer tenure in a case of a new car loan. ICICI Bank offers used car loan for a period of 5 years while in the case of a new car, the loan tenure can go up to 7 years.
Interest rates
In the case of used cars, the risk involved with the bank is higher; therefore they tend to charge a higher interest rate. Axis Bank provides a used car loan at an interest rate of 15% while in case of a new car, the loan is available at a rate of interest ranging from 11.50% to 12.50%.
You may end up paying more in terms of interest thus increasing your overall cost of buying a car. Suppose, if you take an old-car loan of Rs 5 lakh at an interest rate of 15%, you will be paying Rs 35,000 extra over a period of 2 years in terms of higher interest compared to a new car loan where interest rates are lower.
EMI
As the interest rate and tenure will be lower for a new car loan, the equated monthly installments (EMIs) will also be lower. So, it will be easier for you to repay the car loan without any burden.
Thus, consider these factors before purchasing a new car or an old one.