7 Questions to Ask Before Taking a Car Loan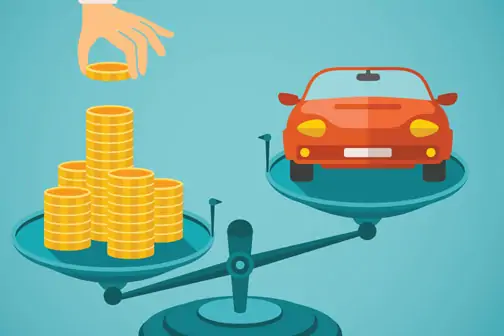 Before you choose a car model and visit the car dealer to bring home your favourite car, you should spend some time in analysing some figures and prepare a set of questions if you want to opt for a car loan. It is always good to make informed financial decisions. The saying "Knowledge is more powerful than money" holds true in such a case when you research and find out the best car loan option that has the lowest interest rate and minimum processing fee. A small research and 7 questions can help you in saving more on your car loan. Let us go through the 7 questions that you should ask before taking a car loan.
Q1.  What is the interest rate charged for the car loan?
The first and foremost question that you should ask regarding a car loan should be the interest rate that the bank would charge you on your loan. There are many banks that offer car loans at low interest rates. Generally, borrowers having existing relationship with a bank get loans at relatively lower interest rates. Some banks offer loans at rates as less as 9.5% per annum.
Q2. What is the total amount being financed by the bank?
It is always advisable to pay around 20% of your car price on your own and get the remaining amount financed by the bank. However, many banks offer loans up to 100% of the ex-showroom price of the car. Applicants should try to follow the 20% rule under which they should not take a loan which would eat up more than 20% of their monthly income in EMIs. Paying a higher EMI amount every month can put a strain on your finances.
Q3. What is the final price I will have to pay for the vehicle?
Even if the interest rate is low, some lenders charge borrowers heavily for processing, documentation, prepayment, foreclosure, late charges, default in payment, etc. This increases the overall amount paid for the car. The borrower should check the final amount that he will have to pay over the period by using the car loan EMI calculator. You should check various aspects such as the principal loan amount and tenure to get the lowest interest and save on your final car amount.
Q4. What should my down payment be and for how long should a car loan be taken?
Applicants should understand that their car loan would stay with them for some time and they will have to pay a regular amount in EMI every month for years. Smart financial planning is the key here. Applicants should not agree to the higher EMI amount which may put an immense financial pressure on their daily budget in order to keep the tenure on the lower side and save on interests. They should also refrain from choosing the longest tenure as it will increase the interest payable on the loan amount. A balanced EMI with a sensible tenure that does not put excessive pressure on earnings should be chosen.
Q5. What fees are included in the car loan?
Apart from the interest amount, a borrower has to pay a number of charges and fee on the car loan. You should always ask about the charges and fee applicable on the loan both at the time of sanctioning the loan and while paying off the debt. Some of the most common charges and fee levied on the customer are loan processing fee, documentation charges, credit report charges, registration certificate collection charges, stamp duty, part prepayment charges, foreclosure charges, late payment charges, amortisation schedule charges, loan cancellation charges, swap charges, bounce charges, etc. You should compare additional fee and charges of various banks before choosing your lender.
Q6. Can I make payments early without any penalty?
This is a very important question that every borrower should ask his lenders whenever he approaches them for a loan. Many banks levy prepayment charges, foreclosure charges and other fee when the borrower wants to pay off his debts before the tenure ends. You should always choose a bank that charges you the minimum in such events. Many banks do not levy foreclosure charges after two years of the sanctioning of the loan. Those banks should be given a preference which levy low or no foreclosure charges.
Q7. What supporting documentation do I need for a car loan?
In order to get the loan sanctioned, an applicant should provide a range of documents to show the bank that he has the ability to repay back the loan amount. Even though the applicant's credit score illustrates his creditworthiness, banks need more assurance and proof from the borrower that he is financially healthy enough to pay off his debts quite easily. To prove it, he has to provide following documents:
KYC documents for identity proof, address proof and age proof.
Bank statement
Income proof such as Form 16 or latest salary slip, income tax return with complete audit report of the last two financial years, etc.
Business stability proof/ownership proof
Employment stability proof
Partnership deeds
A person who keeps all these documents handy at the time of applying for the loan gets his loan sanctioned and amount disbursed in very less time.
You should choose your lender when all of your questions are answered adequately. Use calculators, compare various plans online and only when you are completely satisfied, choose your lender and bring your vehicle home. In case you do not want to pay more, remember to pay off your EMIs on time.