Sim Cards not linked with Aadhaar to be Deactivated After February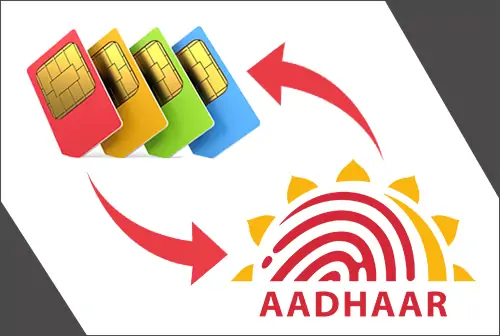 The Government has asked telecom service providers to get their customers' mobile numbers linked with their Aadhaar by February, 2018. Those numbers that will not be linked with Aadhaar post the deadline will be deactivated. This step is taken in light of the order passed by the Supreme Court in February in the Lokniti Foundation case.
The judgement clearly stated that all mobile numbers have to be linked with Aadhaar within a year from the judgement date. This step is aimed at preventing criminals, fraudsters, terrorists and anti-social elements from getting SIM cards issued on fake identity proofs.
The Central Government has given direction to telecom operators to spread the awareness among their subscribers to link their mobile numbers with Aadhaar through various platforms such as SMS, advertisements, e-mails, etc.
These companies are asked to make provisions to get Aadhaar verified at the time of issuing the SIM card. However, the biometric data collected by such companies should be encrypted and sent to UIDAI instantly without storing it anywhere. Storage of this data in any form is a criminal offence punishable with up to 3 years of imprisonment as per the Aadhaar Act 2016.