Gold Imports Witness Sharp Increase After Demonetisation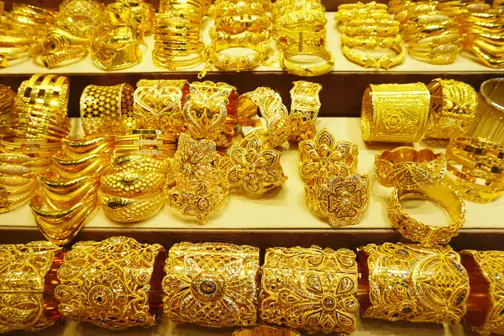 After the government's demonetization move, the daily gold imports of India have witnessed a sharp increase. The volume has gone past the purchases done during the build-up to Dhanteras on 28
th
October.
The imports witnessed a tenfold increase and rose to Rs 2,229.1 crores on November 10 and increased further to Rs 2,374.4 crores on November 11. This value was only Rs 256 crores on 8
th
November when the Government announced the decision to demonetise high-value currency notes of Rs 500 and Rs 1000.
This value however came down on 12th of November to Rs 379 crores as soon as the cash crunch hit the rural demand and government issued strict warnings against taking undue advantage of the situation.
The huge demand following the demonetization decision emptied the inventory and therefore jewellers and shopkeepers rushed to replenish the stock which likely caused the initial spurt.
Last Wednesday, gold prices touched a 3-year high of Rs 31,750 per 10 gm in Delhi as more and more people started buying gold after the news break out. However, since the government has put a cap on the withdrawal limit, footfall to jewellery stores has reduced considerably specially in rural India which otherwise is the biggest market for precious metal.