How Digital Gold as an Investment Outscores Traditional Gold Investment?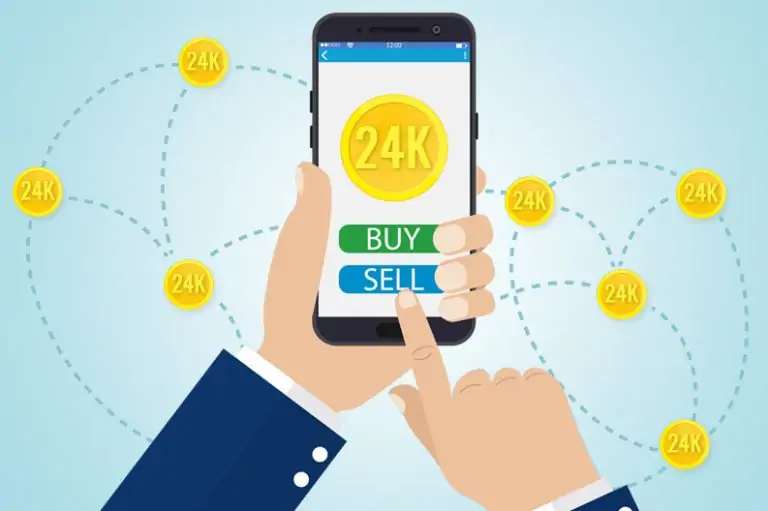 We, Indians love gold. We see it not only as a symbol of wealth and prosperity but also as an investment that hedges the effects of inflation. The precious metal if included in an investment portfolio helps in neutralizing the effects of other high-risk investment instruments such as mutual funds and stocks.
Despite being a favourite among many, the investment in precious metal comes with a few challenges. Purchasing physical gold (in the form of bars or coins) has limitations with its storage, safety and maintenance. In case of gold jewelry, buyers have to bear making and wastage charges over and above the storage cost. Gold Sovereign Bonds also are available at select intervals at the banking window. And as far as Gold ETFs are concerned, it requires a prior understanding of the market and a trading and demat account to get started. But there is a gold investment option that overcomes all these challenges and allows investors to buy and sell gold instantly wherever and whenever they want. And that option is Digital Gold.
What is Digital Gold?
Digital Gold is relatively new in the market. It is a simple and transparent way to buy and sell gold instantly. Anyone who wants to invest in gold can do so online at their own convenience. The best thing about this gold investment option is that it allows you to buy or sell the yellow metal in fractions. Earlier, to invest in physical gold many people had to wait till they saved enough amount to make the minimum or desired purchase. With the advent of Digital Gold that is no longer the case as you can buy the precious metal in denominations as low as ₹10. There are various other challenges of traditional form of gold purchases that Digital Gold overcomes easily. Further in this post, let's discuss how Digital Gold as an investment overcomes the challenges of traditional forms of gold purchase.
Digital Gold vs Traditional Gold
Small Investment Size: If you invest in physical gold, you will have to buy at least 1gm of gold, the price of which is equivalent to ₹3500. Contrarily, investing in Digital Gold is highly affordable. You can buy and sell it in denominations as little as ₹10, which further implies that you can make gold investment in fractions of grams. Due to its small investment size, it encourages people to invest even if they have limited income.
Zero Storage Hassles: Physical gold involves a few safety issues. If you keep it at home, you will always be under the fear of it being stolen. To avoid such a situation, you need to store it in a bank locker and bear long-term expensive storage costs in the form of applicable registration fees, annual charges, service charges, etc. Digital Gold gives you freedom from storage issues and long-term expensive costs. Most Digital Gold traders offer you the facility to hold your accumulated gold in safe and secured vaults without a charge or at nominal cost.
High Liquidity: As compared to other asset classes, gold is considered to be the most liquid asset. Still, when it comes to physical gold, there are a few liquidity-related issues that many of us face. For instance, to liquidate physical gold and get the complete resale value for it, you need to sell it to the dealer from whom you had bought it in the first place. The dealer could be anybody – a bank or a jeweller. Moreover, you must have the purchase bill, else you will not get the complete resale value on your gold.
Digital Gold overcomes these issues effortlessly as to sell it you don't need to visit a dealer or keep a gold purchase bill safe for many years to get complete resale value of your gold in future. You can buy or sell anytime and anywhere as per your will.
Trading Convenience: Trading in Digital Gold is more convenient than trading in physical gold. To buy or sell physical gold, you need to reschedule your day to visit a jeweller or a bank, which is both time-consuming and inconvenient. Moreover, if you are planning to buy gold, then you need to keep a bank locker ready to keep the gold safe. Contrarily, Digital Gold can be bought and sold online anytime and anywhere that too in just a few clicks. Moreover, after you buy gold, there are no storage hassles. And after a selling transaction gets successful, there is no need to visit your bank branch to deposit the amount as the money gets transferred to your registered bank account or wallet in a few days.
Pay for Gold Only: When you purchase gold jewelry, you not only pay for the gold price but also for the making charges and tax. Most jewelers charge making charges between 7% and 25% depending on the design of your jewelry. In addition to this, if the gold ornament has a few studded gems or precious stones, then its cost is also included with the cost of gold. When you liquidate the gold jewelry, you never get making charges or the value for studded gems back. Whereas, in case of Digital Gold, you trade only in pure gold, i.e., 24k gold. There are no high making charges involved. The entire amount that you spend gets invested only in gold.
Easy Accessibility: Both Gold ETF and Digital Gold can be traded online. However, to invest in Gold ETFs a demat account is necessary. On the other hand, Digital Gold can be easily traded online without the need of a demat account. However, you will need to register yourself at the online platform from where you will be trading in gold.
Safe Investment Option: Many people aren't comfortable with the idea of investing in Digital Gold as it is a new concept. The reluctance in making an investment in this instrument is also due to the lack of knowledge on the topic. Like most other gold investment instruments, Digital Gold as an investment option is safe. Every gram of gold accumulated in your account is backed by actual physical gold. This means that at any given time in future, there will be no proportionate risk for you. And as far as the security of the actual gold is concerned, it is secluded in a dedicated vault and in most cases insured, thus, bringing down your risk of loss to zero.