All You Need to Know About Hybrid Cars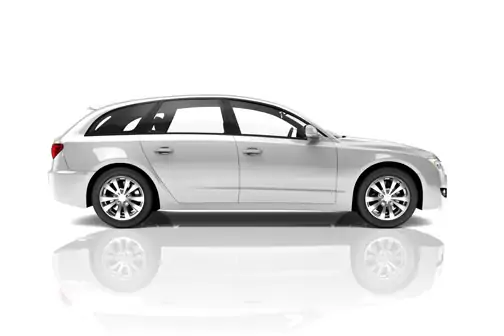 Considering the growing pollution concerns, the move towards hybrid cars is inevitable. Noticing this trend, several car manufacturers are now offering environment-friendly hybrid versions of their popular models. Add to it, the government is also doing it s bit in promoting the use of hybrid cars. For instance, special deals are offered by the government to support people buying hybrid cars. Some state governments, notably Delhi, Rajasthan and Tamil Nadu, have also reduced VAT and Road Tax on electric cars significantly or removed them completely.
So, if you are keen to know more about hybrid cars, here's a quick rundown of their characteristics and features
Dual engine: A hybrid car uses two or more engines, usually an electric motor and a diesel or petrol powered engine. The electric engine runs the car at lower speeds and the diesel or petrol engine powers it at higher speeds
Fuel-efficient and environment-friendly: As hybrid cars are created using lighter materials, they require less energy to run. As a result, they have lower running cost and emit less CO2 into the environment.
Regenerative braking system: When you apply brakes in a car, the vehicle dissipates heat which is then saved in the car's battery for later use. With this system, the battery of hybrid cars is recharged each time you apply the brakes, thereby reducing the battery charging time considerably.
Idle stop and start: If the car is idle for more than a couple of seconds, the engine is switched off automatically. It starts as soon as the driver presses the clutch is pressed, thereby improving the fuel efficiency of the car.
A hybrid car, because of its dual power sources and inherently different system, carries a higher price tag compared to regular petrol or diesel-run cars. However, it lowers your overall expenditure on fuel. The other aspect you would have to keep in mind before buying hybrid is the maintenance cost. As these cars are not yet commonplace in India, they would require specialist mechanics, which in turn, might increase the costs associated with maintaining a car.
Now that we know the features, let's find out which hybrid cars are plying on Indian roads:
Car Name
Features
Price
(ex-showroom Delhi)
Estimated EMI#
Maruti Suzuki Ciaz SHVS

Is the first semi-hybrid vehicle in India
Comes with Smart Hybrid Vehicle System technology

Rs. 7.8 lakhs onwards
Rs 14,632
Mahindra Scorpio Intelli-Hybrid

Is a mild hybrid SUV
Reduces fuel consumption by up to 7%

Rs 10 lakhs onwards
Rs 18,813
Toyota Camry Hybrid

Comes with Hybrid Synergy Drive® technology, an advanced Hybrid System

Rs 31 lakhs onwards
Rs 58,322
Honda Accord Hybrid

Has three engines – one petrol and two electric motors
Is claimed to have a mileage of 23.1km/l

Rs 37 lakhs onwards
Rs 69,611
Volvo XC90 Hybrid

Is a Plug-in hybrid with a 2.0-liter petrol engine that can be turbocharged and supercharged

Rs 71 lakhs onwards
Rs 1,33,578
# Assuming the following: down payment of 10%; interest rate of 9.3% p.a.; loan tenure 5 years