Best Tax Saving Investments for 2019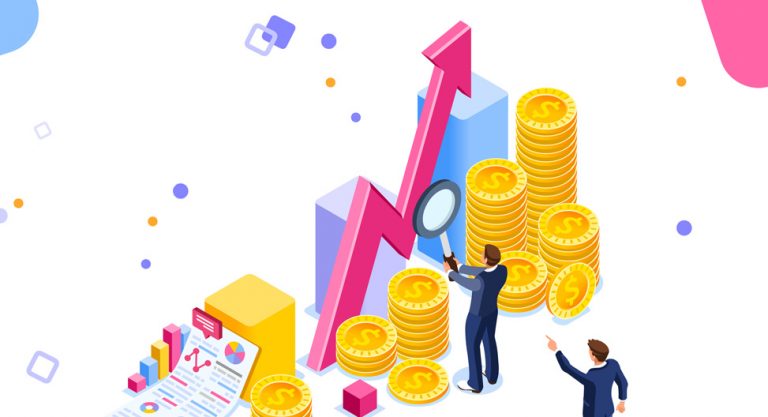 You can save tax by investing in 5 year Bank FDs, PPF, ELSS Funds, ULIPs, NSCs and NPS. You can broadly divide these options into two categories. First, under Section 80C, 80CCC and 80CCD you have get a deduction for a maximum of Rs 1.5 lakh in these tax saving instruments. Second, under Section 80 CCD(1B) you get a deduction for contributions up to Rs 50,000 exclusively for NPS. If you use both of these deductions, you can contribute Rs 2 lakh in total. If you are in the 30% tax bracket, you can save as much as Rs 62,400 in tax.
| | | |
| --- | --- | --- |
| Instrument | Returns* | Tenure |
| 5 year FD | 6.5-8% | 5 years |
| PPF | 8% | 15 years |
| ELSS Funds | 12-15% | 3 years |
| ULIPs | 8-10% | 5 years |
| NSCs | 8% | 5 years |
| NPS | 8-10% | Till age of 60 |
*Returns provided are estimates based on historical returns. Actual market returns may vary.  
ELSS (Tax Saver Mutual Funds)
ELSS or tax-saving funds are a type of mutual fund. These funds invest 80-100% of their assets in stocks (equity). They have a lock-in of 3 years but you can leave your money invested for longer. These funds have delivered returns of 12-15% over the long term. You can invest in an ELSS fund directly from the website of the fund house (AMC) or through online aggregators such as Paisabazaar. The minimum amount for investing in these funds changes from one fund to another but can start as low as Rs 500. The returns on ELSS funds are taxable under Long Term Capital Gains Tax at 10% for gains above Rs 1 lakh. If these funds pay dividends, they are subject to Dividend Distribution Tax (DDT) also, at 10%. You can read more about investing in these funds here.
5 Year Bank Tax Saver FDs
These fixed deposits are available with most major banks in India and post offices. The rates on bank FDs range from 6.5% to 8.25%. They have a lock-in of 5 years and no loans can be taken against them. The interest on these FDs is fully taxable and subject to TDS. However the interest on a tax-saver FD made with a post office is not taxable. You can view the best rates for 5 year tax-saving bank FDs here and for the post office FD here.
Public Provident Fund (PPF)
PPF or Public Provident Fund is an investment account made with the Government of India. It can be opened through post offices and most major banks. PPF has a tenure of 15 years. Its interest rate is reviewed every quarter but is on average around 8%. The PPF interest and maturity value is tax-free. You have to contribute a minimum of Rs 500 per year and a maximum of Rs 1.5 lakh.
Unit Linked Insurance Plans (ULIPs)
ULIPs or Unit Linked Insurance Plans offer you a combination of life insurance and investment. These insurance policies have a lock-in of 5 years and tenures ranging from 5-30 years. The minimum premium amount varies from one ULIP to another but can start as low as Rs 5,000. The typical ULIP will require you to pay premiums for at least 5 years. There are single premium ULIPs as well, but these do are not usually eligible for tax benefits. ULIPs come with a host of charges such as premium allocation charge, fund management charge, policy administration charge, mortality charge etc. While investing in ULIPs, try to shop around for a ULIP with relatively low charges. The returns on ULIPs where the insurance cover is more than 10 times the annual premium are tax-free under Section 10(10)(D) of the Income Tax Act, 1961. You can buy a ULIP from an insurance company's office or website.
National Savings Certificate (NSC)
NSC or National Savings Certificate is a savings instrument created by the Government of India. It has a 5 year tenure. Its interest rate is reviewed every quarter but is currently 8%. The interest on NSC is also eligible for deduction under Section 80C. For example, if you have invested Rs 1 lakh in NSC and it pays interest of Rs 8,000, the interest amount will also be tax deductible. Hence your total tax deduction will go up to Rs 108,000. However note that both principal and interest tax deductions are subject to the Rs 1.5 lakh tax deduction limit. The minimum investment for NSC is as low as Rs 100. You can buy NSCs from post office branches.
National Pension System (NPS)
NPS or National Pension System is uniquely positioned among the tax saving instruments. This is because NPS contributions are entitled to tax deduction up to Rs 1.5 lakh under Section 80CCD and up to an additional Rs 50,000 under Section 80 CCD(1B). This additional deduction is given to no other tax saving instrument – it is exclusively for NPS. NPS contributions can be invested in equities (stocks), corporate bonds and government bonds through an NPS pension fund. The NPS account matures at the age of 60 and you can withdraw 60% of the accumulated corpus tax-free. You must use the balance 40% of the corpus to buy an annuity (monthly pension). This purchase is tax-free but the annuity itself is taxable every year. The minimum NPS annual contribution is Rs 1,000. You can read more about the NPS here.
All of the above provisions apply to NPS Tier 1. The Government has announced plans to extend the 80C tax deductions to NPS Tier 2 as well with just a 3 year lock-in. So far this new announcement only pertains to government employees but it may be extended to private sector workers as well.
Estimated ROI on Best Tax Saving Investments 2019-20
If you invest Rs 1.5 lakh (the investment limit u/s 80C on the IT Act) in the above list of tax saving investments for 2019-20, your expected returns will be as follows:
| | | |
| --- | --- | --- |
| Tax-saving Instrument | Expected Rate* | Amount after 5 yrs |
| Bank FDs | 7% | 210,383 |
| PPF | 8% | 220,399 |
| ELSS | 12% | 264,351 |
| NSC | 8% | 220,399 |
| NPS | 10% | 241,577 |
*Expected ROI is Based on current rates/historical returns, as appropriate. Actual rates may vary.