Mutual Funds vs Stocks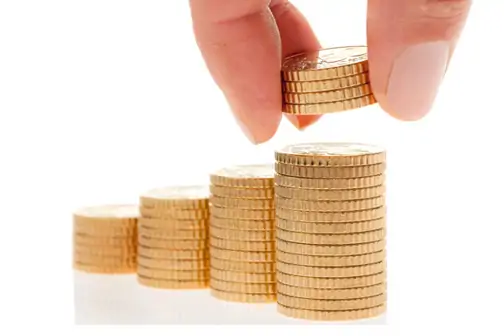 Mutual Funds carry lower risks than buying individual stocks but may also result in a lower return. There are roughly 5,000 listed stocks in India on the NSE and BSE. These range in market cap from a few lakhs to TCS (Tata Consultancy Service) at Rs 7.18 lakh crore (as of 28th December, 2018). Selecting and buying a stock yourself can either build your fortune or wipe out your investing. On the other hand, investing through mutual funds can get you steady capital growth in the long term. You can in theory, lose all your money in a mutual fund as well. However the chances of this happening are much lower than in individual stocks.
How much money can you lose in mutual funds
| | |
| --- | --- |
| Worst 10 Mutual Funds | 5 yr returns (annualized) |
| DSP World Energy Fund – Regular Plan | -4.74% |
| DSP World Mining Fund | -3.64% |
| Aditya Birla Sun Life Global Commodities Fund | -2.93% |
| HSBC Brazil Fund | -2.62% |
| DHFL Pramerica Euro Equity Fund | -1.61% |
Source: Value Research, Data as on 28-12-2018
As the table above shows, the very worst mutual funds among the roughly 2,000 registered mutual fund schemes in India over the past 5 years have delivered -1.6% to -4.74% CAGR. The table does not account for poor mutual funds merging with better performing ones, but this factor will not dramatically change the picture. Mutual funds can give much lower returns in the short term. HSBC Infrastructure Fund has delivered -34.6% and HDFC Infrastructure Fund has delivered -30.02% over the past year (2018). However these poor performances tend to get ironed out over time as fund managers adjust their portfolios towards better performing companies and beaten down sectors move up again. In addition, a host of regulatory rules ensure that mutual funds do not expose themselves to a great deal of risk in the first place.
How much money you can lose in stocks
Your money in a stock, even a seemingly good company can go to zero. Recent prominent examples of corporate failures include Kingfisher Airlines, HDIL and IL&FS. An even more 'blue chip' company than these, Vodafone Idea (formed by merging Vodafone and Idea Cellular) has lost 63% of its value in a single year (2018). Needless to say, the opposite is also true. Your money in the right stock can multiply several times over in a single year. For example, the stock of Symphony a manufacturer of water-coolers jumped 5 times over from around Rs 200 to Rs 1,000 in just  two years.
The speed and time at which you can lose money in a stock is completely unpredictable. If you are leveraged (have borrowed money to invest in stocks) or you invest in futures and options (F&O) or do intraday trading, you can even lose more money than your investment. This is because such trades involve only a small amount of margin money rather than buying the whole stock upfront. A dramatic fall in the stock price can more than wipe out your margin money and make you liable for additional losses.
Why MFs reduce risk
Mutual Funds are regulated tightly by the Securities and Exchange Board of India (SEBI).

A mutual fund cannot invest more than 10% of its assets in a single company.

Most mutual funds are restricted to certain categories of stocks by SEBI classification rules. For example, large cap mutual funds must invest at least 80% of their corpus in large cap companies. In addition, the companies which manage mutual funds are also regulated by SEBI.

The sponsor of a mutual fund must have at least 5 years' experience in financial services, a positive net worth for 5 years and must be a 'fit and proper person' as determined by SEBI.

Mutual Funds are managed by highly experienced professionals who are assisted by teams of research analysts.
All these safeguards greatly reduce the risk of losing money in a mutual fund.